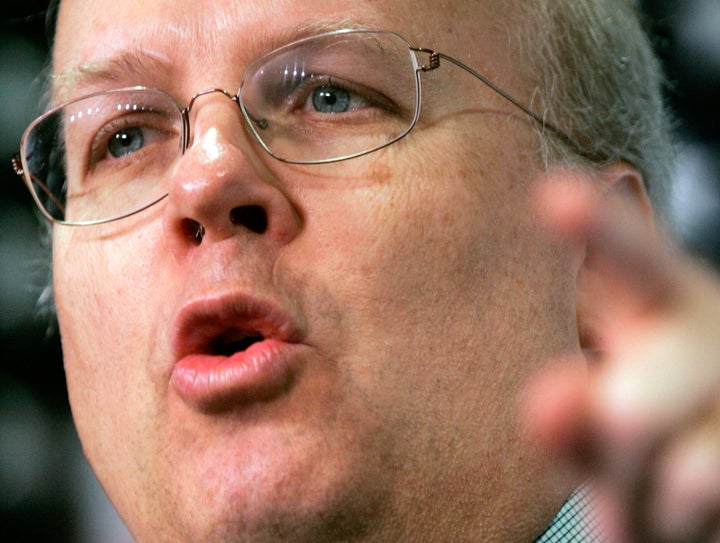 Karl Rove's American Crossroads group has been on a charm offense in the wake of widespread Republican losses in Tuesday's election, attempting to reassure donors who gave the group more than $300 million to spend on candidates who largely were defeated. So far, Rove has refused to take any blame for the losses, and on Friday, a spokesman for the group said that its supporters were standing by them.
"We've been talking to a lot of our donors," said American Crossroads spokesman Jonathan Collegio on MSNBC. "Everyone is disappointed with the results, but everyone also fully understands the contribution we had in the 2012 election."
Crossroads held calls with its big donors on Thursday, to go over what happened in the election.
Privately, donors don't seem to be quite as reassured as Collegio said.
"The billionaire donors I hear are livid," one GOP operative told The Huffington Post. "There is some holy hell to pay. Karl Rove has a lot of explaining to do … I don't know how you tell your donors that we spent $390 million and got nothing."
On Friday, Collegio identified another culprit: the Senate candidates and a weak GOP recruitment process.
"On the Senate side, we did -- and I'll be the first person to admit -- have some pretty big problems on the candidate-recruitment side," he said. "I would argue that over the last two election cycles, Republicans have probably lost at least six Senate seats -- not because of any bad messaging coming from our party, but because we had some candidates that were outraised and that frankly were not ready for the platform that's a Republican Senate candidate, where there's an enormous amount of scrutiny. So instead of talking about our message of cutting the debt and taxes, we ended up on a lot of tangential issues that should never have been debated, because we had some very, very weak candidates."
The two conservative candidates whose races became dominated by discussion over their controversial comments about rape -- Rep. Todd Akin (R-Mo.) and Indiana's Richard Mourdock -- were certainly surprises for the party when they won their primaries and put the GOP in a weaker position in the general election. They were also dealt a setback when Sen. Olympia Snowe (R-Maine) said she was retiring, and the more liberal Angus King (I) ended up winning. In other races like Ohio, Michigan and Florida, the Republican candidates never really seemed really for prime-time.
Still, the defeats of all these candidates call into question the wisdom of Republican donors giving so much money to Rove, and whether they should instead have invested more into recruitment, grassroots organizing or research. But Collegio argued that without Rove's operation, the election would have been an even bigger Democratic victory.
"The critical thing that gets lost with all of this analysis, is the president did a very, very good job raising a lot of money; he outspent Mitt Romney on television by $154 million over the campaign," he said. "And even that is understated by the fact that Mitt Romney was buying all of his ad time late, which meant that he was paying higher prices. The Crossroads groups and a lot of the outside groups that were spending money were really balancing out a really good and well-executed campaign by the president, but one where the Democrats had a really big financial advantage. Not only at the presidential level, but at the Senate level."
Before You Go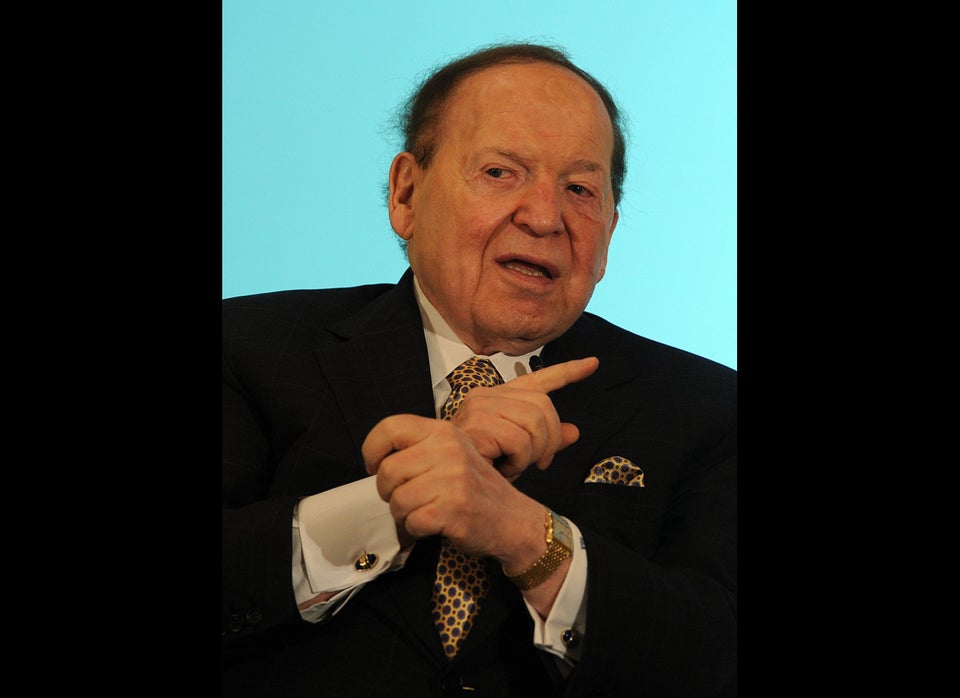 Donors Giving $500,000-Plus To Super PACs
Popular in the Community