 Along with her fellow union members, American Crystal Sugar worker Susan Sylvester will cast a ballot this weekend in a blind vote that offers nothing but bitter options, she says.
For 16 months, Sylvester and 1,300 colleagues with the Bakery, Confectionery, Tobacco Workers and Grain Millers International Union have been locked out of their jobs as they try to secure a new contract with their employer. Sylvester can either vote to reject the company's offer once again and perhaps see the painful lockout continue in Minnesota, North Dakota and Iowa, or she can vote to accept a contract she claims would strip her of her job security and weaken her union.
"I can't guess how it will go," said Sylvester, a 37-year veteran of the company, which is the largest sugar beet processor in the U.S. "It's a secret ballot. You've got to vote your heart, your mind, your own world."
These days, lockouts are usually associated with professional sports, like when the National Football League locked referees out of their jobs for several weeks this year, or when the National Hockey League locked players out in a work stoppage that still hasn't been resolved. But the number of lockouts has grown significantly in the weak economy, with workers holding little bargaining power as companies seek concessions from unions.
Lockouts are not strikes. Rather than walk off the job, workers are forced off the job by management as an extreme bargaining tactic. In the case of American Crystal Sugar, the union vote this weekend will reveal whether or not workers can hold out any longer financially.
"Our families, they've really suffered great hardship, especially the ones with little kids," said Sylvester, a Crookston, Minn., resident. "It's a strain on marriages, it's a strain on relationships. Sixteen months with no pay coming in."
Many workers' unemployment insurance has run out, fraying personal lives and making some workers more likely to accept whatever's offered. But at the same time, the company's profits and production have slipped since the lockout began, with net proceeds dropping by 30 percent year-over-year, from $811 million to $555 million, according to the company's most recent annual report.
Union members have voted three times to reject management's contract proposal, which is expected to be mostly unchanged when it comes before workers again Saturday. Members of the bakers union -- the same union that went on strike shortly before food maker Hostess Brands declared its intention to liquidate two weeks ago -- say the contract would strip them of their seniority and make it easier for the company to outsource their jobs, as well as increase their health care costs.
The union and its backers have accused the company of not bargaining in good faith and ultimately trying to break the union workforce within the company's facilities.
"If you're not really negotiating, that's a sign to anybody that you're not serious about getting union workers back in the factory," said Chris Shields, spokesman for the Minnesota AFL-CIO, which has backed the striking workers.
An American Crystal Sugar spokesman did not return calls seeking comment.
Organized labor more broadly has tried to pressure American Crystal Sugar management into ending the lockout. The AFL-CIO federation of unions has instituted a boycott on the company's sugar products, which includes Market Pantry sugar sold in Target stores in the Midwest, while also threatening to actively oppose the farm bill's sugar program, which limits sugar imports and has the broad support of the U.S. sugar lobby.
In September, Democratic members of Congress sent a letter to the company's CEO, David Berg -- who earned $1.7 million in total compensation last fiscal year -- urging him to "resolve this dispute fairly and quickly."
The lockout has taken a toll on families throughout the Red River Valley. Many workers have left the company after years of service to take other jobs, while others have eked by on unemployment insurance and odd jobs. In North Dakota, the locked-out workers have not been eligible for unemployment, since the state does not distinguish between a lockout and a strike.
American Crystal Sugar is a cooperative owned in part by shareholder-farmers, and in some cases, the lockout has rifted families who have members on both sides of the dispute, according to Mike Frank, one of the locked-out workers.
"Brothers and sisters, dads and kids, you name it -- it's all there, and it's all getting beat up," Frank said.
Replacement workers have been brought into the processing plants, with rumors swirling among locked-out workers that their substitutes are better paid than they were. (The company's annual report notes that its higher operating costs "include additional costs associated with the on-going union labor lockout.") Frank said he believes the lockout is less about the contract itself and more about weakening the union.
"They're starving us out," Frank said. "I think they're looking to get rid of the union, period ... If we take the contract as it is, it's only a short amount of time and we're finished. We won't have any rights. We won't have the right to grieve anything."
In a blind vote, some union members may be more willing to accept concessions. According to Sylvester, workers like herself who are near retirement age will have less to lose in holding out against the offer. Younger workers with children and greater obligations may feel inclined to take it and finally see a paycheck, she said.
Whatever the vote brings, it won't manage to heal all the rifts created in the towns with American Crystal Sugar facilities. According to Sylvester, even simple things like heading to the grocery store or to church have become fraught with awkwardness, for fear of running into a replacement worker who took her or her co-worker's job.
"I don't want to dislike people -- that's not the way we're made," Sylvester said. "But I also don't want to go to church and sit in the same pew with them. And I don't want to sit next to the farmers, either."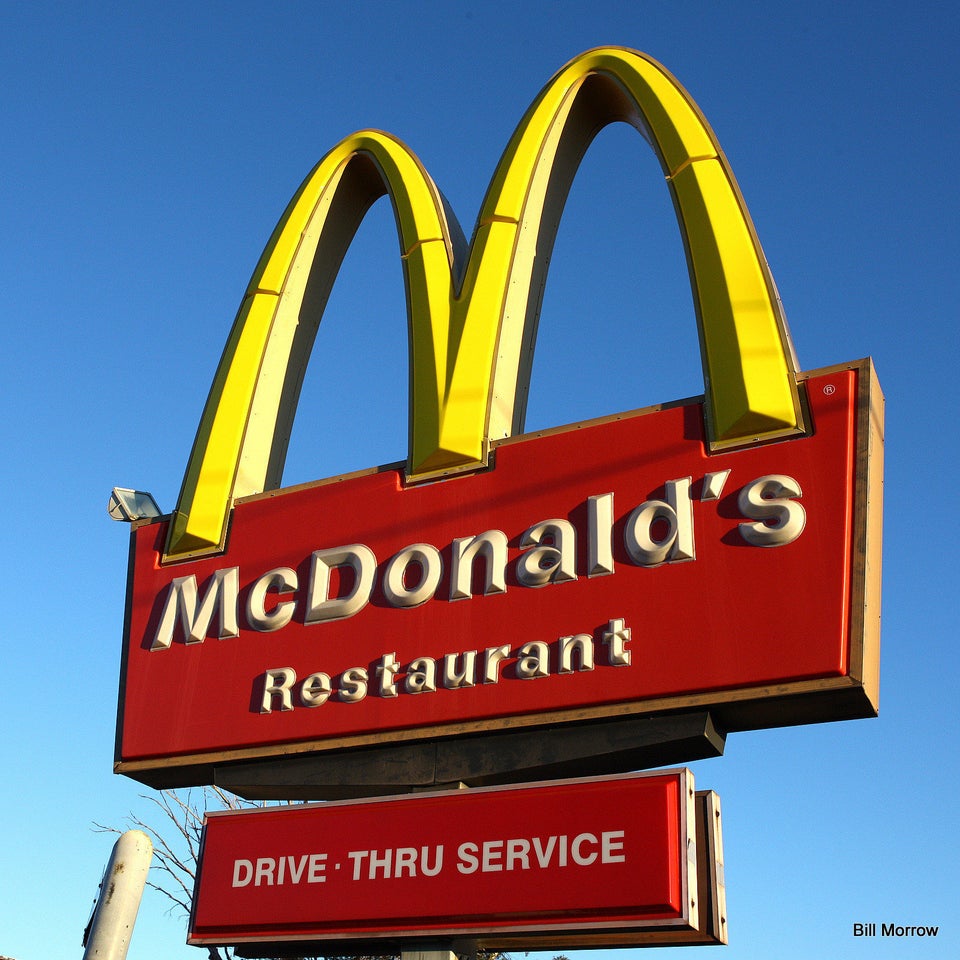 Fast Food Restaurants Where Workers Are Striking