Around 75% of young Americans have debt of some kind, and one of those Americans is photographer Brittany M. Powell. "I really struggled with underemployment in my photography business in San Francisco for about four years after the economic collapse in 2008," she explained in an email to The Huffington Post. "I pretty much gained in debt what I had lost in income, to the dollar. Leading up to my decision to file for bankruptcy in 2012, I was so ashamed of what I thought my debt meant about me. Once I filed, I was surprised at how quickly that weight lifted, and I didn't feel that way anymore."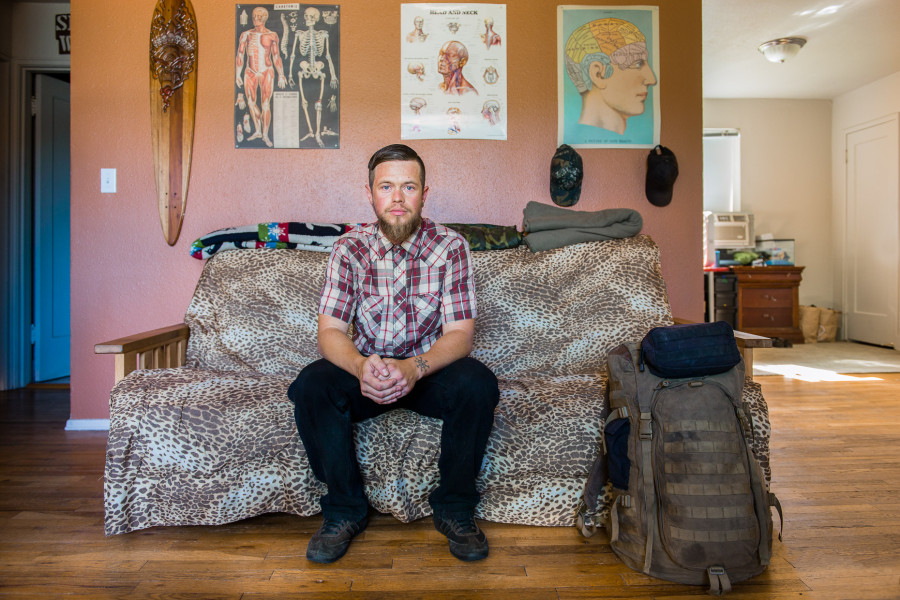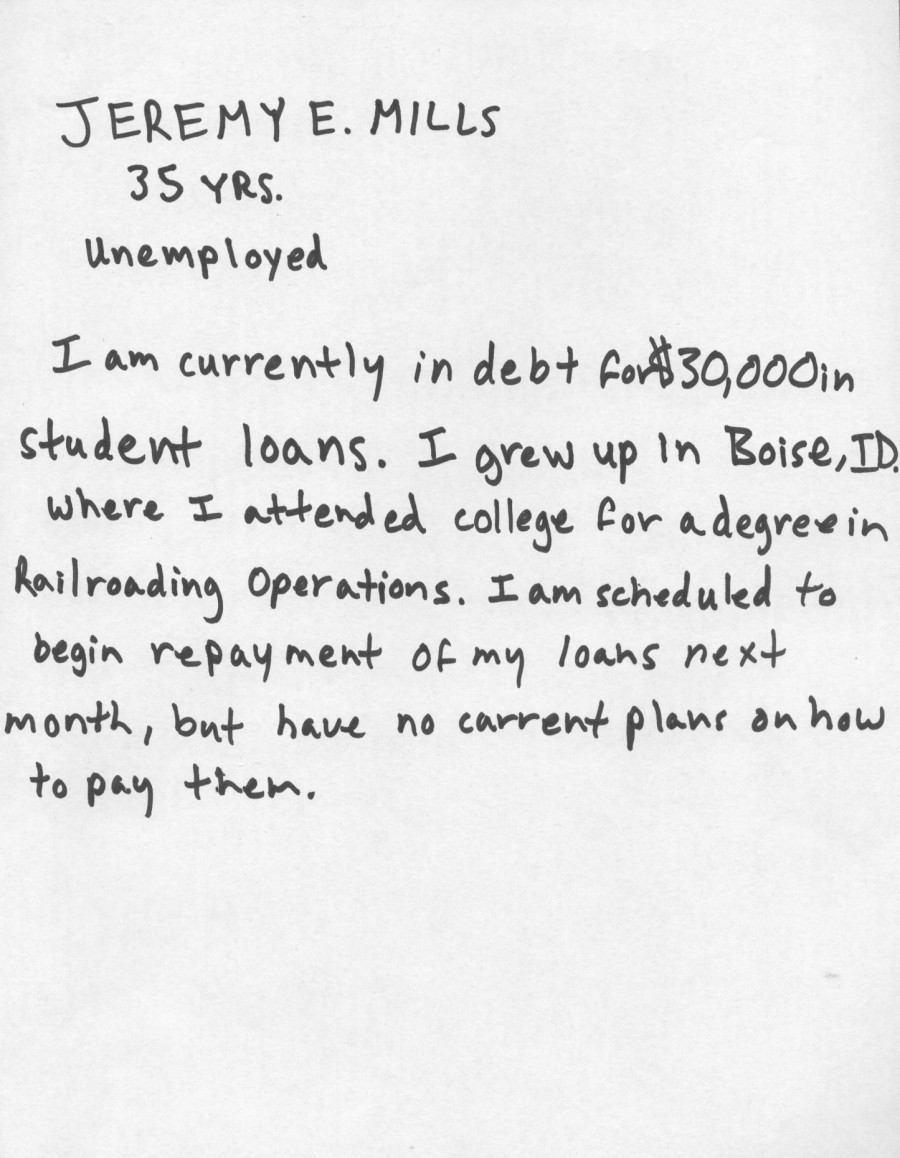 Though debt is publicly enforced, it's often experienced privately, the loneliness adding an additional burden to what's already a trying experience. Realizing the senselessness of debt's stigma, Powell stumbled upon inspiration for her newest photographic endeavor. "Once I started talking about debt with others, I realized what an epidemic it is in our country. This inspired me to want to photograph 99 (from "we are the 99%") people across America and give a face to something that is in many ways incredibly invisible and abstract."
For The Debt Project, Powell photographed a variety of subjects in their homes, surrounded by their belongings. Each subject also hand wrote the story of his or her debt and answered a series of questions about themselves in a recorded interview. Powell's subjects range greatly in age, occupation and background. They are professors, architectural designers, servers in the food industry, data managers and housekeepers. The photos make abundantly clear that debt has no target demographic. For Powell, she hopes awareness of this fact will lessen the shame so often associated with debt.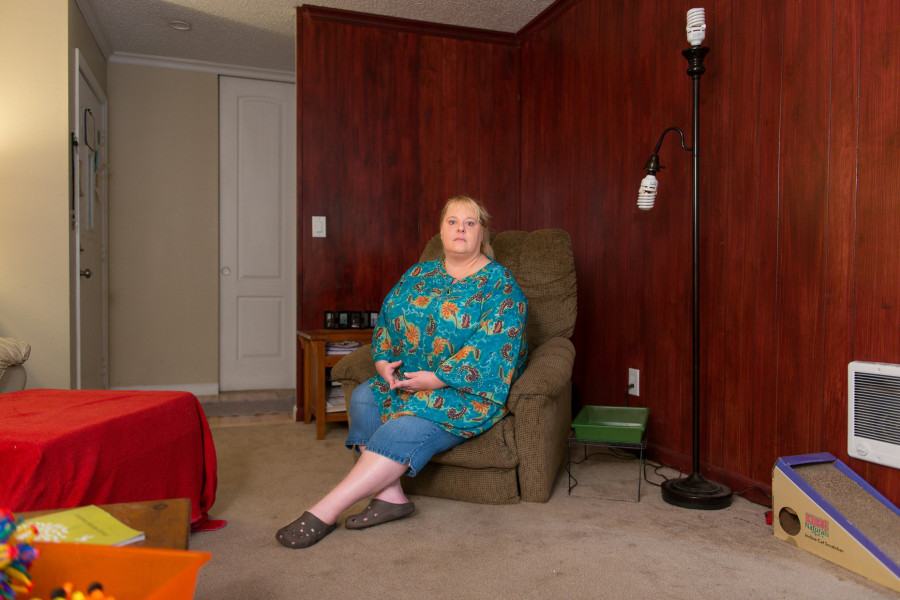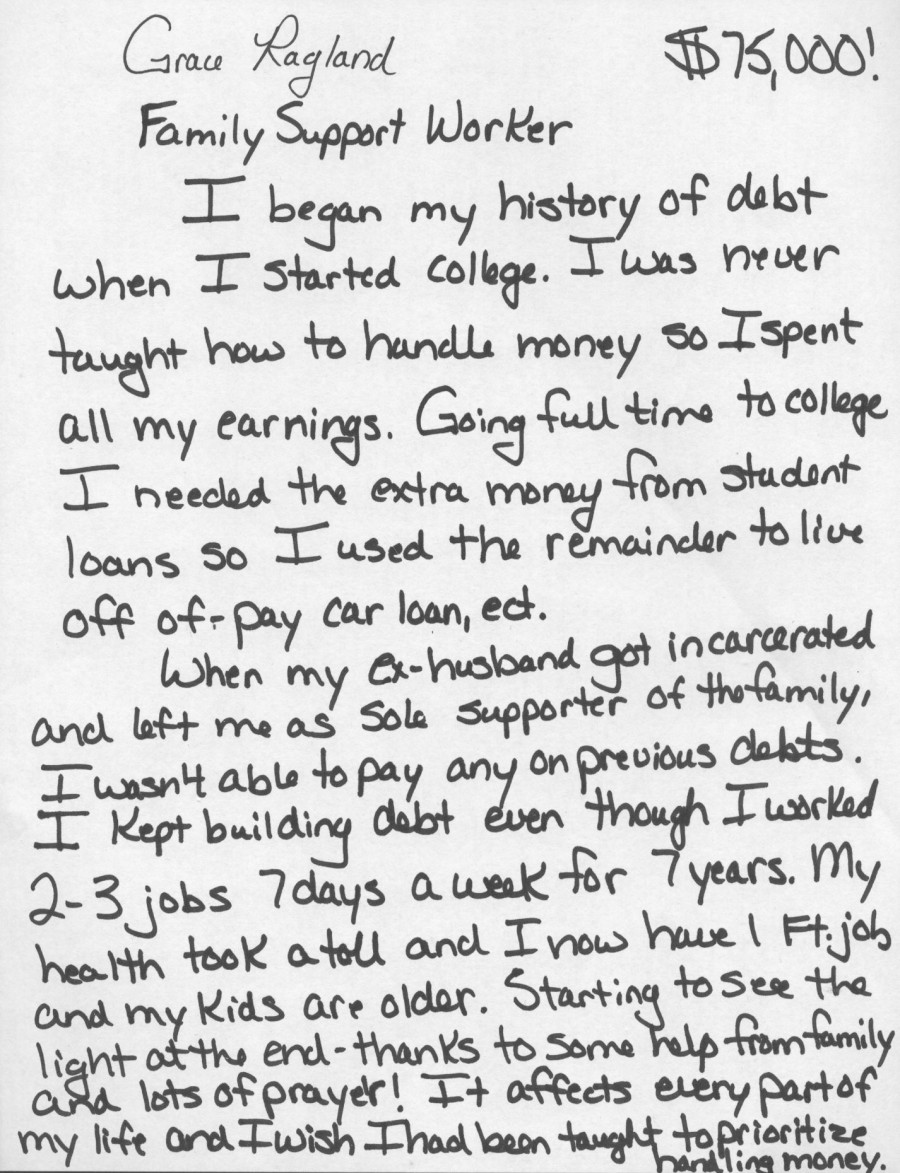 "I think debt is stigmatized because our society favors wealth," Powell told Feature Shoot. "If you come from privilege, then you can pay your debts and the credit system is easy to maneuver. Typically, people go into debt because they need something they don't have on a basic level: gas and transportation, food, healthcare, money for education, or material goods that we are encouraged to purchase that also help our economy thrive. In a state of Social Darwinism, (which we basically live in) the people who have less are seen as weaker. So if you are operating at a deficit, then a stigma is created…no one wants to consider themselves as lesser or weaker, but when you live in a culture that worships wealth, how can that be avoided? The shame is self-perpetuating and it consistently fuels the stigma."
Powell is currently raising funds on Kickstarter to complete her project and photograph a total of 99 people across the country. She's already raised her $11,000 goal, but visit the page to help the project grow even greater. "I hope to encourage the viewer to question their own perception of debt, and their judgment around what it stands for," Powell told The Huffington Post. "Debt is very encouraged, practically required, in our financial system, but the social stigma around it is incredibly negative. I hope the work presents a real portrait of what debt looks like in America, and I hope it encourages a conversation that helps our culture change and reframe the way we perceive it."
See the many faces of debt in America below and visit Powell's Kickstarter to get involved.