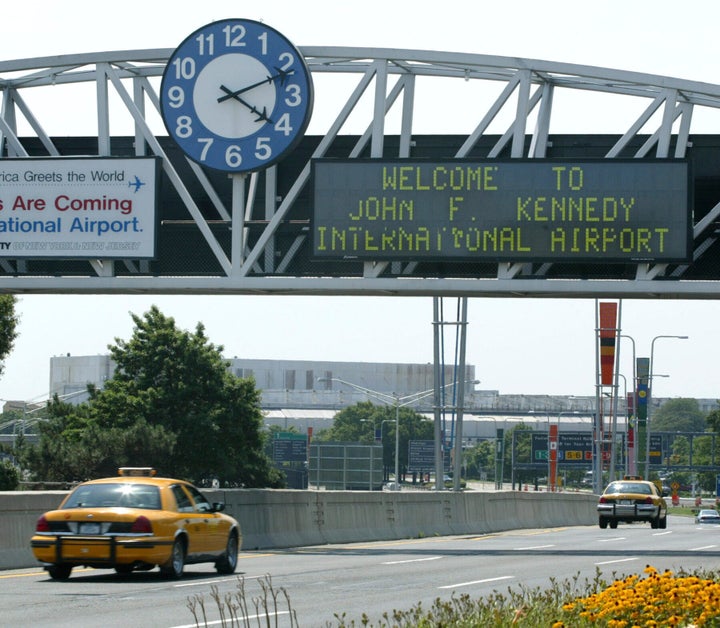 Delta Air Lines Flight 1943 was forced to abort takeoff when an American Airlines Boeing 777 taxied across the runway, according to the FAA.
The danger was spotted by air traffic controllers, and Delta cancelled its rolling takeoff "approximately 1,000 feet" from the spot where the American plane crossed, the agency added.
Audio on Twitter from LiveATC, a website that monitors and posts flight communications, captured a panicked air traffic controller telling the pilot of the Delta Boeing 737: "Delta 1943, cancel takeoff clearance! Delta 1943, cancel takeoff clearance!"
"Rejecting," someone replies on the audio. The same voice says seconds later: "Whoo!"
The Delta plane was carrying 145 passengers and six crew members.
Another audio appears to be an American Airlines pilot asking after the close call: "We were cleared to cross, is that correct?"
An air traffic controller calmly responds: "I guess we'll listen to the tapes, but you were supposed to depart runway 4 left. You're currently holding short of [runway] 3-1 left."
The Delta plane came to a safe stop and there were no reported injuries.
Delta issued a statement saying it will "work with and assist aviation authorities on a full review" of the flight "regarding a successful aborted takeoff procedure at New York-JFK. We apologize to our customers for the inconvenience and delay of their travels," it added.
American Airlines declined comment.
The Delta plane, which had been headed to Santo Domingo in the Dominican Republic, returned to the gate and the flight was delayed overnight. Passengers were provided with overnight accommodations and the flight left the next morning.
Popular in the Community