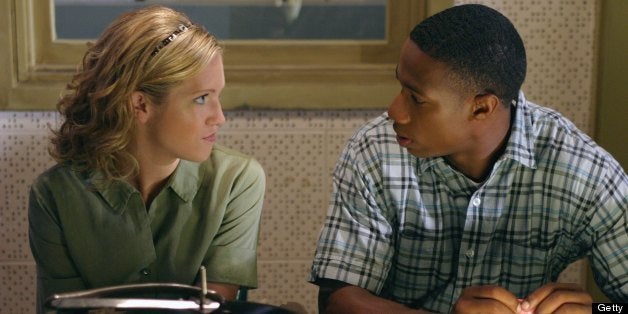 When the "American Dreams" cast and producers reunited at the ATX Television Festival on Sunday in Austin, Texas, loyal fans were treated to the unaired but long-rumored "epilogue" to the series finale, which showed where Meg Pryor (Brittany Snow) and her beloved family should've ended up when the show was abruptly cancelled after Season 3.
"American Dreams" creator Jonathan Prince admitted that the brief scenes showed how the writers would've ended the series had they been given the money or time to film one more episode, but since they hadn't, they had to film it while they wrapped up the finale without going overbudget. "We showed it to ourselves ... it's raw. The editor's talking instead of an actor -- that's what makes it beautiful. It's just our little present to ourselves," Prince explained, telling fans that many members of the cast hadn't even seen it, and only Snow, Tom Verica and Gail O'Grady were aware of it at the time, since they were involved in filming.
The original Season 3 finale saw Meg riding off into the sunset with Chris (Milo Ventimiglia), much to her parents' disapproval. But the unfinished epilogue aimed to give closure to the Pryors by checking up on them three years later.
In the epilogue, we see a long-haired Meg on a bus headed to Woodstock, having not spoken to her parents or returned home since leaving with Chris. After a couple of fellow hippie travelers inquire about the purpose of her trip, Meg reveals that she's planning to attend Woodstock with her friend, Sam (Arlen Escarpeta), who has just graduated from Berkeley. We also discover that she'll be staying in New York with her best friend Roxanne (Vanessa Lengies), who is now married to Luke (Jamie Elman) and has a baby. Younger sister Patty (Sarah Ramos) is attending college at Harvard's sister school, Radcliffe.
We get flashbacks to Meg's memorable moments with all of the aforementioned characters and see the inner turmoil playing out on our heroine's face, before Meg turns up at her parents' house. Her nephew Trip (son of Will Estes' JJ and Rachel Boston's Beth) is outside on the swingset. He recognizes Meg from family photos, and tells her that his father designed the astronauts' space suits -- we realize that the timing of the epilogue is somewhere around the moon landing.
At this point, Meg's father Jack (Verica) comes out to bring Tripp inside, sharing an awkward few moments of silence with his daughter after sending his grandson into the house. Helen (O'Grady) comes out to find him soon after, and it's tense for a couple of seconds before Jack asks if Meg is hungry. When she admits that she is a little, he tells her that her mother probably has some leftovers from dinner and retreats inside. Meg and Helen share a relieved hug after three years apart, and we see Jack's face briefly overwhelmed with emotion in the background. As the camera moves away from the house, we hear audio of Neil Armstrong's moon landing before we fade out.
In addition to an emotional appearance from a fan who won a $20,000 college scholarship thanks to a competition the show staged in partnership with Campbells' soup, the "American Dreams" reunion panel also (somewhat) answered fans' lingering questions about whether Seasons 2 and 3 of the show would ever be available on DVD. Sadly, the producers admitted that because of costly music licensing issues, it was unlikely that NBC would find it cost-effective to make those licensing deals unless fans campaigned to prove that the DVDs would sell, suggesting a Kickstarter campaign to gauge interest. Keep the "Dreams" alive, Pryor fans!
Are you still longing for "American Dreams" on DVD?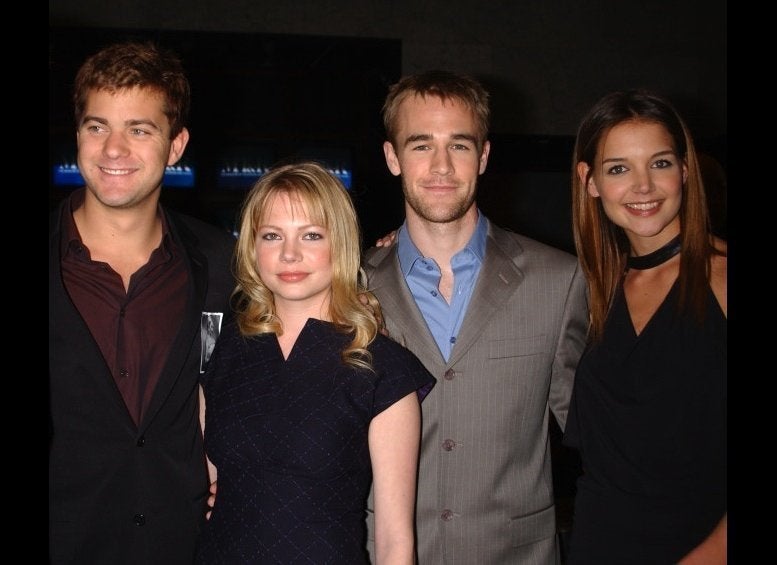 TV Reunions We Want To See