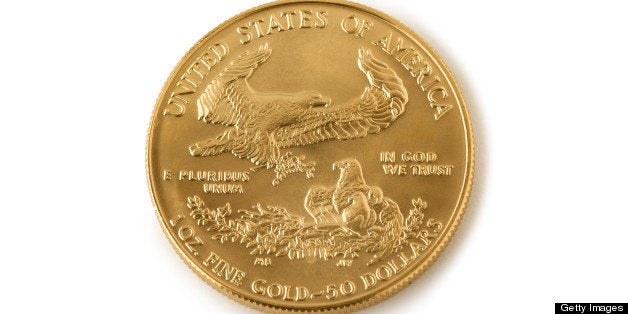 NEW YORK - The U.S. Mint said it has suspended sales of its one-tenth ounce American Eagle gold bullion coins as surging demand after bullion's plunge to two-year lows depleted the government's inventory.
This marks the first time it has stopped selling gold product since November 2009, dealers said. A spokesman for the Mint did not return calls seeking confirmation of that milestone.
The U.S. Mint, one of the world's leading gold and silver coin producers, halts coin sales from time to time as it runs out of coin blanks to meet increases in demand.
So far in April, the U.S. Mint has sold 175,000 ounces of American Eagle gold coins, putting it on track to challenge a high of 231,500 ounces set in December 2009.
Since last Monday, U.S. gold coins have been flying off dealers' shelves as retail investors snap up bargains after bullion's historic plunge in price and into bear territory.
Michael Kramer, president of Manfra, Tordella & Brookes (MTB), a major U.S. coin dealer in New York, has been inundated by orders from existing and new wholesale and retail customers.
"It's panic. This is one of the busiest times in quite a while. People think gold's at the lows and they want to take advantage," he said in an interview.
In contrast, investors bought bullion coins after the 2008 economic crisis for fears that they might miss out on gold's next rally.
Even after a small recovery this week from two-year lows of $1,321 per ounce, gold prices are down 16 percent year-to-date and are off 26 percent from the record highs of $1,920 per ounce set in September 2011.
In a memo to its authorized purchases sent late Monday, the Mint said that it continues to offer the one-ounce, one-half ounce and one-quarter ounce coins.
While the one-ounce American Eagle gold coins remain the most popular size, year-to-date demand for the one-tenth ounce coins has been up over 118 percent compared to the same period in 2012, the Mint said.
The spike in gold coin sales often reflects a desire among mom-and-pop investors to have physical metal as a store of value in troubled economic times.
Many analysts expect bullion to post its first annual loss after 12 consecutive years of gains as investors seek out better returns in other assets. U.S. equities have hit record highs.
Gold exchange-traded funds (ETF) have also been hit by a big wave of redemptions as institutional investors pull cash out of precious metals and retail investors seek physical coins and bars.
In addition, the Mint has been allocating its silver coins since late January due to strong demand and limited inventory.
(Reporting by Frank Tang and Josephine Mason; Editing by Gary Hill and Bob Burgdorfer)

Related
Before You Go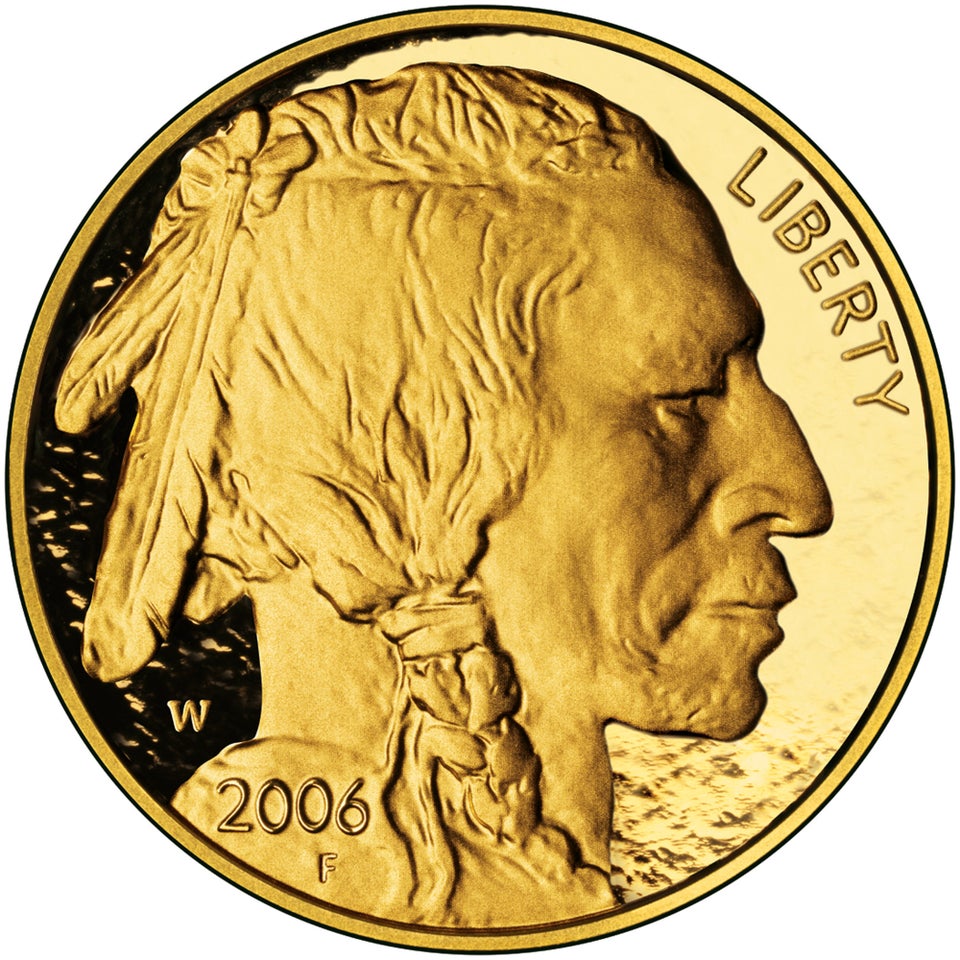 U.S. Coins And Bills With The Highest Face Value
Popular in the Community