WASHINGTON ― An American caught up in the Egyptian government's ongoing wave of repression turned 18 on Thursday behind bars, where he has been since December.
"Six months of my life have been wasted with no reason," Ahmed Hassan told HuffPost Thursday during a brief phone call permitted by the authorities. "Today's my birthday and I'm in jail right now. ... I'm so sad, and physically I'm just down."
Egyptian police seized Hassan in December, when he tried to block the arrest of his uncle for a minor building code violation. He has been jailed with adults since then. A judge handed him a one-year sentence in February.
Hassan is one of up to 20 Americans believed to be held by the Cairo government, which human rights advocates say is engaging in the cruelest crackdown in recent Egyptian history. The teen wrote to President Donald Trump about his case in April, seeking intervention, and lawmakers from his home state of New Jersey have repeatedly sought Trump administration help as well.
Last month, Trump loudly celebrated his role in personally intervening to push Egyptian President Abdel-Fattah el-Sissi to release U.S. citizen Aya Hijazi, an aid worker. But advocates for Hassan and the other detainees have complained of inaction since then.
"The U.S. embassy in Cairo didn't do anything for me," Hassan said. "They came to see me for just two minutes and sat in the office of the police officer. They didn't see where I am, where I live, where I eat. ... Just came to say, hello, how's it going?"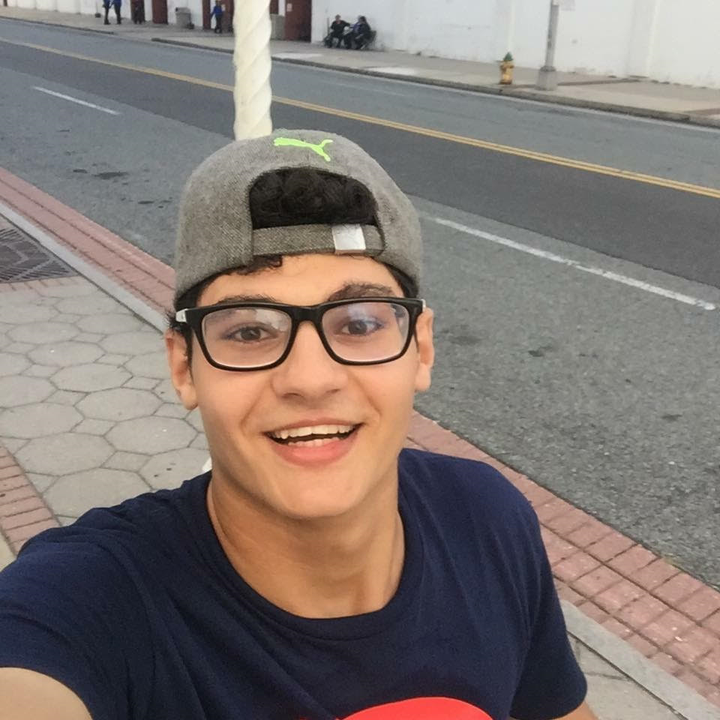 That story is consistent with a letter the State Department sent to Hassan's congressional representatives this month. The letter, shared with HuffPost, said consular staff would be willing to help him change incarceration facilities if he chooses.
Hassan said he is confined in a room with 23 adult men, "sleeping in a very, very small place" and surviving on small portions of bread. His family is in Egypt, where they moved from New Jersey some years ago, but relatives are only allowed to see him for a few minutes each week, Hassan said.
"Because I'm an American citizen, they don't want to do anything easy to me. They didn't want me to get out," Hassan said. "When they know that I'm an American citizen, they tell me: 'You think that because you're an American citizen you will get out? You will still be in jail.'"
Hassan, in his March 25 letter to Trump, wrote: "I am proud to be an American. I beg you to defend my right to be free."
He said he believes video footage of his arrest proves he did nothing wrong. In a video shared publicly by Egyptian American activist Mohamed Soltan, two figures who appear to be in uniform stand on either side of a man and march him toward a vehicle. A figure ― presumably Hassan ― tries to stop them, and one of the apparent security officers begins to beat him. The man fights Hassan to the ground and then drags him into the vehicle.
Hassan said he hopes to continue his studies once he's released.
For now, there's no evidence of serious Trump administration action on his behalf. Sens. Cory Booker (D) and Bob Menendez (D), and Rep. Frank LoBiondo (R), all of New Jersey, asked the president to raise the matter during a meeting with Sisi in Saudi Arabia last weekend. Hassan's lawyer, Praveen Madhiraju of the nonprofit Pretrial Rights International, told HuffPost on Thursday he had not heard that Trump acted on the request.
Support HuffPost
The Stakes Have Never Been Higher
Popular in the Community