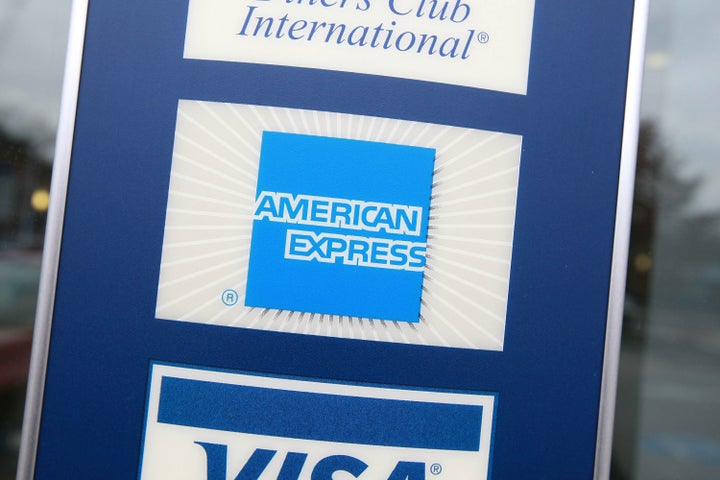 Starting in 2017, American Express will give employees some of the most generous paid leave benefits in the financial services industry: 20 weeks off to all new parents ― male or female, including adoptive parents or those who work with a surrogate.
The majority of AmEx's 21,000 part-time and full-time employees are eligible for the benefits, including hourly customer care reps, a spokesperson confirmed to The Huffington Post. The company is also taking the novel step of bringing on a "parent concierge" to help workers figure out how to navigate what is typically a very confusing time.
Even among its peers, AmEx's benefits stand out for generosity, Rebecca Greenfield notes in Bloomberg. Morgan Stanley, Goldman Sachs and Barclays offer 16 weeks off ― but only to employees who are "primary caregivers." That designation is typically a gender-free way of saying "mother."
"We know that traditional parenting responsibilities are evolving and more LGBTQ families are having children," Tammy Yee, vice president of U.S. benefits at American Express, told HuffPost. "We feel that this policy is more reflective of the needs of our diverse employee base, and strikes the right balance between our employees' and our business' needs."
AmEx used to give primary caregivers just six weeks off and "secondary" caregivers two weeks. Now, in addition to giving men and women 20 weeks under the new policy, AmEx will also give birth mothers an additional 6 to 8 weeks of medical leave to recover from childbirth.
Over the past couple of years, employers of well-paid white-collar workers like Facebook, Twitter, Netflix and Spotify have unveiled generous leave policies, stepping in to fill the void left by the federal government. The U.S. is the only developed country in the world that doesn't provide some kind of paid leave for mothers. Indeed, it's only one of a handful of countries in the world that offers no support to new parents.
These employers aren't stepping up to make a political statement, but instead have come to realize that paid parental leave is a benefit that increases productivity and raises retention rates ― women are far less likely to quit if you allow them to take paid time off to bond with their babies.
So, often it's cheaper for many businesses to fund your maternity leave than to search for, hire and retrain a replacement worker.
"Longer parental leave has a far-reaching positive impact on the mental and physical health of our employees and their families, as well as women's overall career advancement," Yee said.
A few states and cities have also passed their own paid leave benefits.
Still, the majority of hourly and low-income laborers who need paid leave the most get nothing. The fact that AmEx's hourly workers are included in the new policy offers a glimmer of hope. This year, both Chobani and Ikea also said they would give paid parental leave to their hourly workers.
This article has been updated to reflect that the new AmEx policy includes hourly workers.