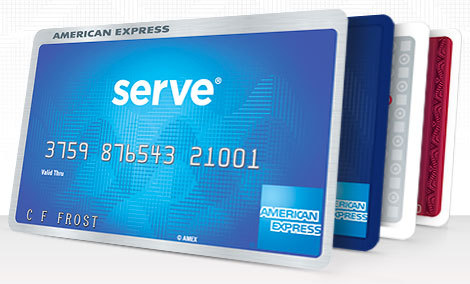 Life outside the financial mainstream is getting the Hollywood treatment. On June 4th, the American Express-sponsored documentary, Spent: Looking for Change, which profiles the challenges and frustrations of those Americans who lack traditional bank accounts and credit cards, premiered in Los Angeles and online.
Executive produced by Davis Guggenheim, who won an Academy Award for An Inconvenient Truth, and directed by Derek Doneen, Spent is available for free on a variety of websites, including SpentMovie.com as well as on the American Express YouTube channel. Simultaneous to its online availability, a screening of the film and a question and answer session with Guggenheim and Doneen took place at the Hammer Museum in Los Angeles.
The wide availability and zero cost to access Spent is a sharp contrast to the families and individuals who are profiled in the film. Lacking access to checking accounts and other mainstream financial services, the Americans highlighted in Spent are forced to pay high fees - at check cashing and payday loan outlets, for instance - and wait in long lines to do simple tasks like pay bills and cash paychecks. American Express estimates that about 25 percent of American households are not well-served by the current financial system and that those families spend an average of 10 percent of income on fees - about the amount the typical American family spends on groceries.
The film is narrated by Tyler Perry, who grew up in poverty in New Orleans and spent time living in his car as he worked to launch his career in TV and film. "I know about this issue first-hand and how expensive it is to not be a part of the mainstream financial system," he says. "Growing up the way I did, there was no education about how important it was to be financially responsible. That's why I felt compelled to participate in this film - to help educate others and advocate for better options."
As a sponsor of the film, American Express (AmEx) is eager to highlight what it believes are its own superior options for the millions of people outside the financial mainstream. In particular, American Express is now selling both its ultra low-fee prepaid card, Serve, and its checking account alternative account, Bluebird, at Walmart and other chain retail stores nationwide. With low (and sometimes no) fees, both products provide those who are unbanked or underbanked, or simply unhappy with the available options, a new choice. This marketing strategy represents a very significant shift for AmEx, which has historically been associated with clients that have above-average incomes and good credit.
The film is part of a larger effort by American Express to not only shed light on the problems with the current financial system but to also promote change - including the development of new technologies and products that inexpensively meet the financial needs of everyone. "With the debut of Spent: Looking for Change, we hope to spark a national dialogue about re-imagining financial services as we know it today," says Dan Schulman, who heads up the American Express Enterprise Growth unit. "Change is possible and we believe financial exclusion is a solvable problem, but it's going to take lots of people working together, raising awareness, and investing in initiatives that help to create better, more affordable financial solutions for everyone." Traditional bank accounts that target the underbanked, such as secured credit cards, have been criticized by consumer advocates for missing the mark when it comes to financial inclusion.
American Express just got a little competition in its efforts to appeal to those living outside the financial mainstream. On May 29th, banking giant JPMorgan Chase & Co. announced that it has committed to invest $30 million to create the Financial Solutions Lab.
Calling all HuffPost superfans!
Sign up for membership to become a founding member and help shape HuffPost's next chapter