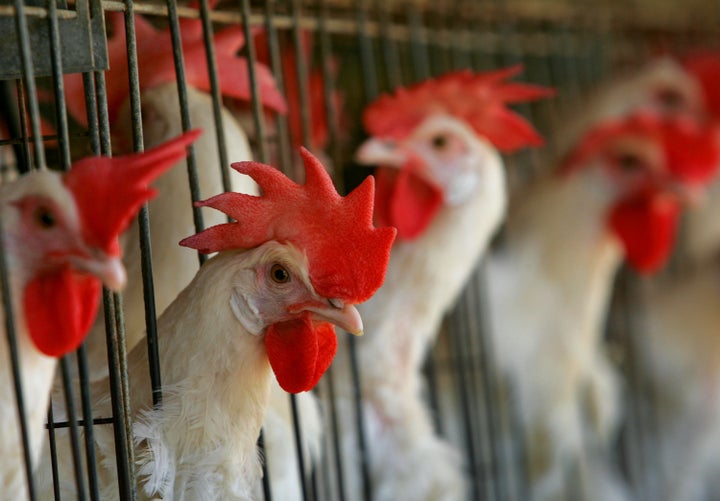 Today, a brief part of that interview was posted on the HSUS website, edited together with some actual footage of actual factory farms and the conditions under which billions of creatures in the United States are currently raised.
The video is raw, uncompromising and tough to watch, but I implore you to watch it -- and to share it with others -- not just to sell books, but to remind the American people where most of our meat, milk and eggs come from, and of the inhumane treatment of so many animals who sustain so many of our lives with their lives.
All of us -- carnivores, vegetarians and vegans -- should honor these animals, and work to make their lives better. No matter what you choose to eat, I believe it is your duty as a citizen to at least look at how the vast majority our animal protein is produced -- even that yummy frozen yogurt down at the mall.
And if sick, stressed out animals don't get you exercised, what about sick and stressed out people? The HSUS video just happens to coincide with an article I wrote for the group's magazine, All Animals, in which I profile some of the citizen activists in Animal Factory who fight every day against air and water pollution from factory farms, and the devastating impact it can have on people, wildlife and rural communities.
I thank HSUS for helping to get the word out about the excesses of factory farming, American style. The article and the video are part of a larger call to action for the reform of a food system gone awry: badly needed change for the sake of our health, our planet and our animals.
Popular in the Community