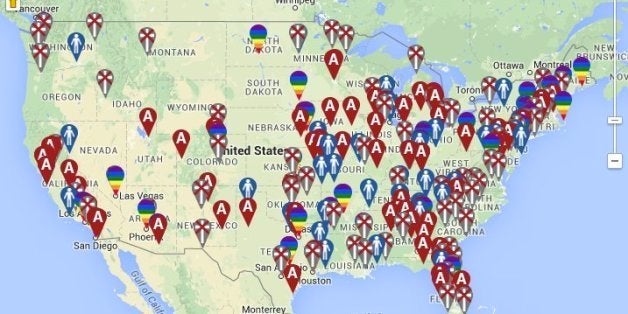 A prominent fundamentalist organization is making headlines after creating an " anti-Christian bigotry map" which includes lesbian, gay, bisexual and transgender (LGBT) advocacy groups.
The American Family Association's interactive map, which can be found here, breaks down groups into four categories: anti-Christian, humanist, atheist and those with a "homosexual agenda."
The latter group is defined as "advocates for the legalization and promotion of same-sex marriage and viciously attacks Christians who exercise their First Amendment right to voice support for God's plan for marriage as between one man and one woman."
"These groups are deeply intolerant towards the Christian religion. Their objectives are to silence Christians and to remove all public displays of Christian heritage and faith in America," AFA officials note on their site. "Some members or supporters of these groups have committed violent crimes against Christians and faith-based groups. Physical and profane verbal assaults against Christians are methods frequently exercised in their angry methods of intimidation."
"The AFA bills itself as being 'on the frontlines of America's culture war.' Sadly, however, the AFA, 'one of the largest and most effective pro-family organizations in the country,' forgot to include one of the largest bigoted organizations in America on the map: themselves," digital media associate Hayley Miller wrote.
Miller also pointed to an unintended feature of the map: that LGBT rights advocates will be able to find one another a lot easier.
Support HuffPost
Every Voice Matters
Before You Go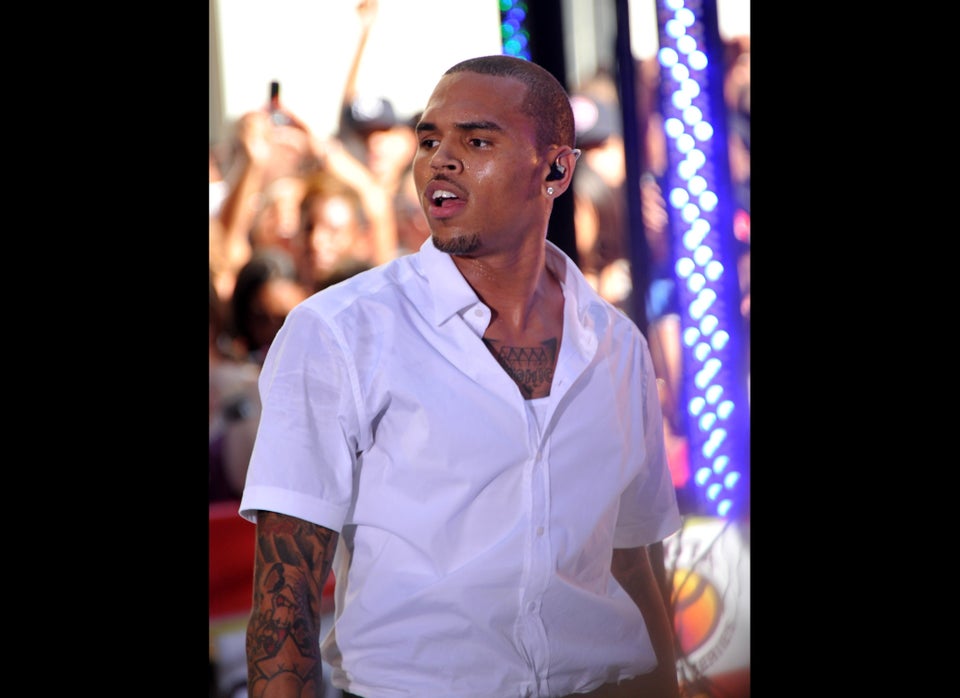 Homophobic Tweets By Celebs
Popular in the Community