A "pro-family" group is up in arms at the possibility the partner of a gay serviceman or servicewoman might be buried at Arlington National Cemetery.
The AFA recently launched a petition against what they consider the "most disturbing" aspect of this progress: allowing homosexual partners to be buried on the "hallowed grounds" of Arlington National Cemetery.
This means the military will recognize homosexual lovers as "married" and will give a full slate of benefits, including burial in Arlington National Cemetery. Panetta, at every turn, has exposed the military to open homosexuality, which presents an unacceptable risk to good order, discipline, morale and unit cohesion - qualities essential for combat readiness. TAKE ACTION Send a letter to your members of Congress, letting them know that, on their watch, they have allowed the security of our nation to be endangered by focusing on social experimentation, rather than defense.
But the anti-gay group is putting the cart before the horse.
In fact, Panetta's memo states: "[T]hese benefits present complex and legal policy changes due to their nexus to statutorily-prohibited benefits and due to ongoing reviews about how best to provide scarce resources."
NBC News notes that gay advocates have been fighting for this benefit, along with on-base housing and other items not under the Defense of Marriage Act (DOMA), for two years already. DOMA blocks homosexual couples from about 85 benefits provided to heterosexual couples, including health care and dental.
The spouse of a heterosexual serviceman or servicewoman is eligible for burial at Arlington National Cemetery, according to the official website. Even second spouses are eligible, so long as he or she is unmarried at the time of death.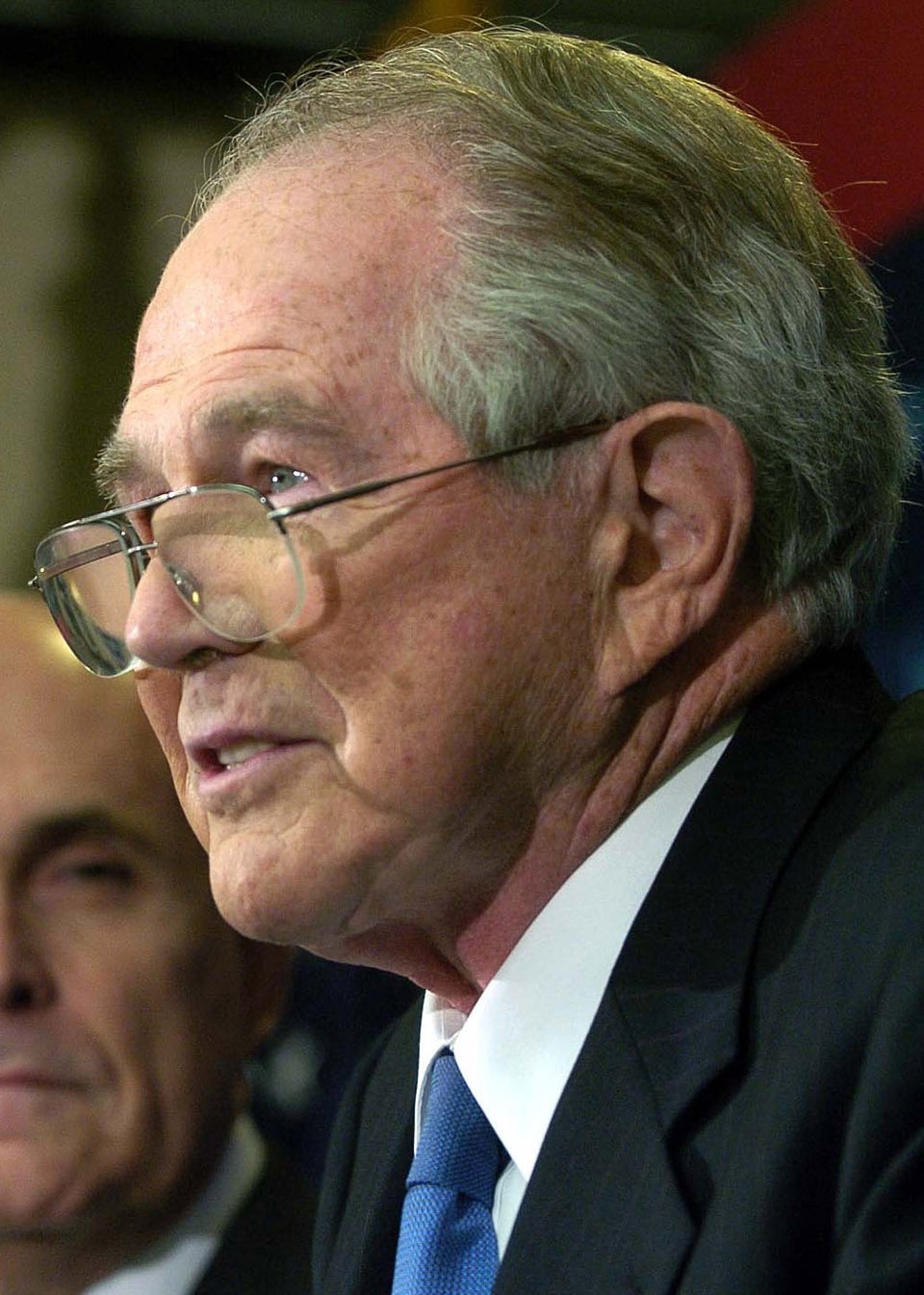 Dumbest Anti-Queer Statements
Popular in the Community