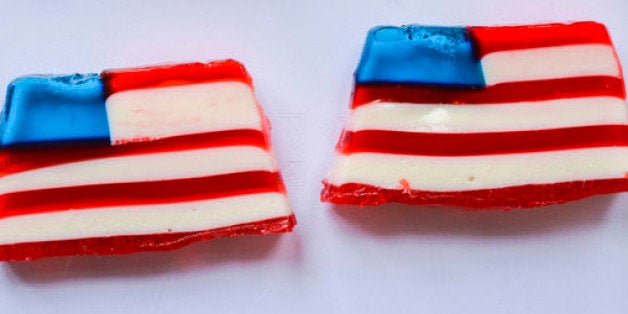 The 4th of July is an awesome holiday. It means BBQs, the beach, and a whole lot of patriotism. And what better way to show your love of America than American flag jell-o shots?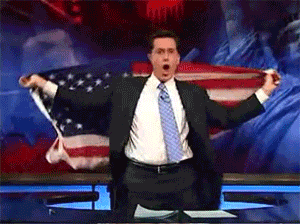 I can't think of anything better. Not only will these bad boys impress your friends immensely, they also taste awesome and look freaking amazing. Make sure to start making this delectable treat one day in advance, they are a little time consuming. If you want to omit the alcohol, head over to the beautiful I am a Food Blog and check out Stephanie's recipe.
Now get out there and enjoy the long weekend, America.
American Flag Jell-O Shots
Prep Time: 4 hours
Cook Time: 0
Total Time: 4 hours
Ingredients:
3-oz. Blue Jell-O
9-oz. Red Jell-O
1 Can Sweetened Condensed milk
4 tablespoons Knox Unflavored Gelatin
1/2 cups Unflavored Vodka
Directions:
1. Mix the blue Jell-O with 1/2 tablespoon of gelatin. Add 1 cup of boiling water and stir to dissolve.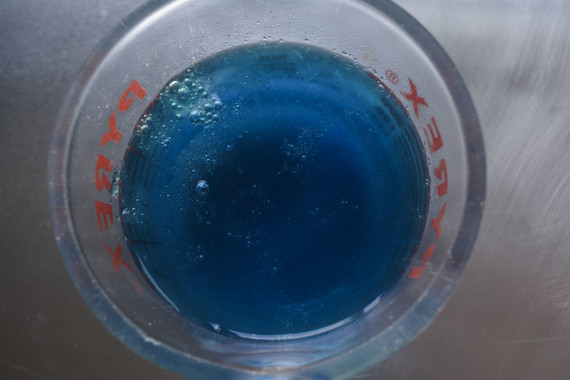 2. Pour blue Jell-O into two 3×5 mini loaf pans. Then place in the fridge to set for 45 minutes.