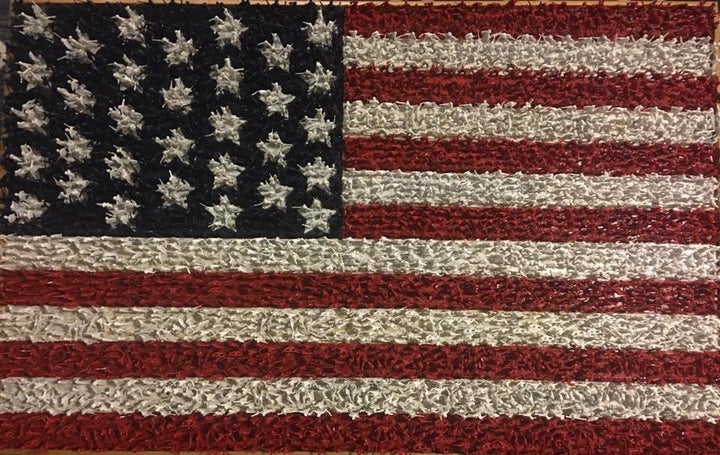 Ten-hut! A remarkable American flag is turning heads in Georgia this week, thanks to the thousands of patriotic pieces used to create it.
More than 10,000 tiny Army men painted red, white and blue have been fastened together to form the Stars and Stripes flag, in a symbolical nod to the armed service members who defend the nation's freedom.
"I didn't know what I was getting into," he told HuffPost of the year-long project that he pieced together in his spare time. "It's amazing how it turned out."
He ordered more than 10,000 of the little figurines online to complete the 5-foot-by-3-foot flag, he said.
"It was time-consuming but I enjoyed doing it at night," he said.
It was more than just a pet project, however, since he made the flag as a tribute to the nation's service members.
"My dad was in the military, his father and his father," he said. "They were all in the Army."
He also has an uncle who was in the Navy, he shared.
"I kind of did it to honor them, with them being in the military," he said.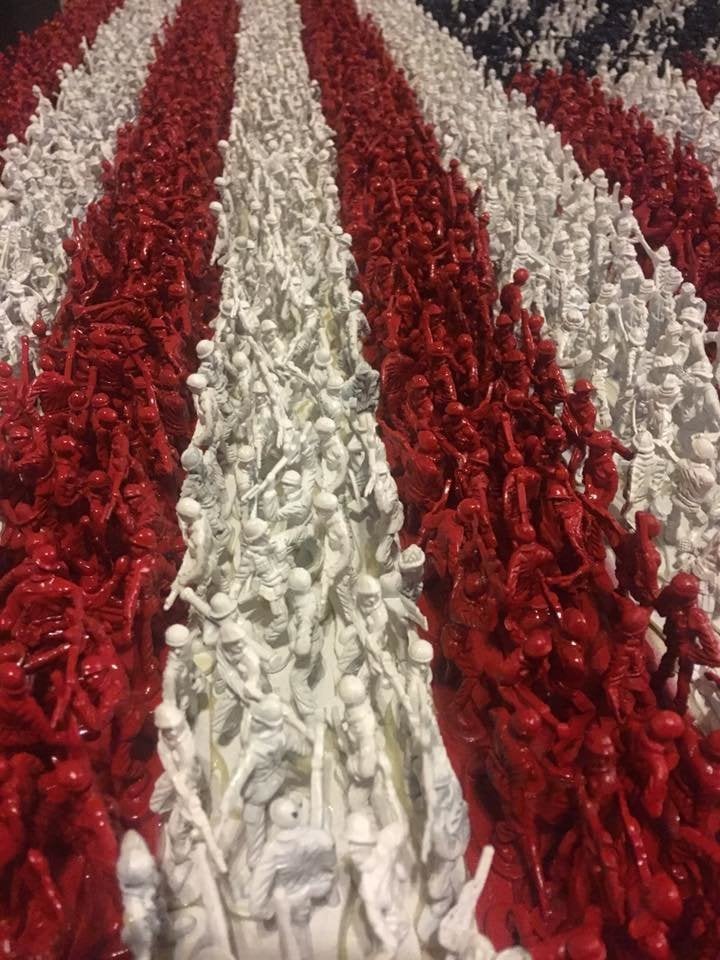 Smith first got the idea for the flag after seeing a similar one at a restaurant in Newnan, Georgia. That one was made up of baseballs and baseball bats. He said he's more recently seen similar flags made up of the toy soldiers.
What got him actually putting his flag together followed a much heavier event in his life, however.
"I went through a divorce about a year ago and I found myself getting bored at night and going out and spending money. I thought I need to find myself a hobby," he said. "It gave me something to do at night. It was like a stress reliever."
Now that it's completed, Smith said he's received offers from people to buy it or order a similar one from him.
This one he's keeping, he said, for sentimental reasons. 
"I couldn't really put a price on the first one," he said. "I'll probably do some more in my spare time. I'm not going to make any guarantees."
Calling all HuffPost superfans!
Sign up for membership to become a founding member and help shape HuffPost's next chapter
BEFORE YOU GO