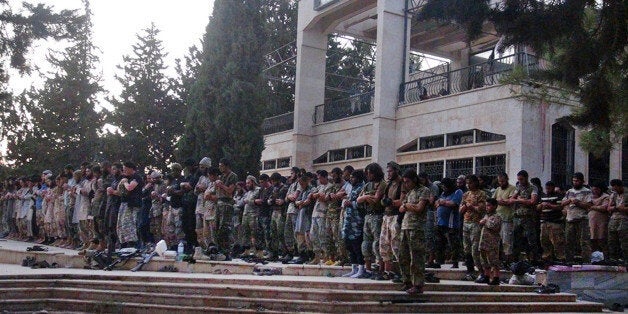 The U.S. Justice Department said Abdurasul Hasanovich Juraboev, 24, Akhror Saidakhmetov, 19, and Abror Habibov, 30, all residents of Brooklyn, plotted to carry out terror attacks in the U.S. if they weren't able to join the Islamic State group in the Middle East. They join the ranks of some 20 people charged in the U.S. for allegedly planning to fight with militant groups in Syria and Iraq, according to the Associated Press.
Here's what we know about American foreign fighters:
How many Americans have traveled to Syria to fight?
The U.S. government does not disclose how many Americans it believes are currently fighting in Syria, but the International Centre for the Study of Radicalization (ICSR), a British research group, estimated last month that around 100 Americans have reached the battle zone in Syria and Iraq.
How many Americans are fighting with the Islamic State group?
Some Americans have also joined al-Qaeda's Syrian branch, Jabhat al-Nusra, and others have fought with the moderate Free Syrian Army, CBS News reported last year.
Neumann says that foreign fighters are flocking to Syria for a variety of reasons. He told The WorldPost last year:
Foreign fighters are not a monolithic entity, and not every one of them is like the guys you see in recruitment videos. Young people are going, quite old people are going, even women are going. Their motivations vary as well. At first, a lot of people joined because they were motivated by the plight of the Syrians. They were certainly Islamists, but they were not necessarily full-blown jihadists. Of those who traveled to Iraq and Syria more recently, many are very ideologically motivated. For some, there's also an element of adventure. The idea of fighting and using guns is clearly exciting a lot of people.
Neumann notes that the Islamic State group has a particular draw for foreign fighters because of its ideological appeal and savvy outreach in foreign languages. It is also much less discriminating about who it recruits, he said:
If you come from the West, don't speak Arabic, you're not a particularly good fighter and don't have a particular skill, IS will probably still accept you. Jabhat al-Nusra is a lot more selective, for example. You have to bring references and have to show that you're quite religious and can be useful to the group.
How does the number of American foreign fighters compare to countries around the world?
There are around 20,000 foreign fighters in Syria and Iraq from dozens of nations around the world, according to recent assessments by U.S. intelligence officials and the ICSR. "This makes the conflict in Syria and Iraq the largest mobilization of foreigner fighters in Muslim majority countries since 1945," the British research group noted in its Jan. 2015 report.
Most of these foreign fighters come from countries in the Middle East. The ICSR estimates up to 11,000 fighters are from the region, while around 4,000 came from Western Europe. Another 3,000 came from former Soviet Union nations, the group says, including 250 from Kazakhstan and 500 from Uzbekistan -- the countries to which the three American jihadi hopefuls arrested Wednesday also had citizenship.
Before You Go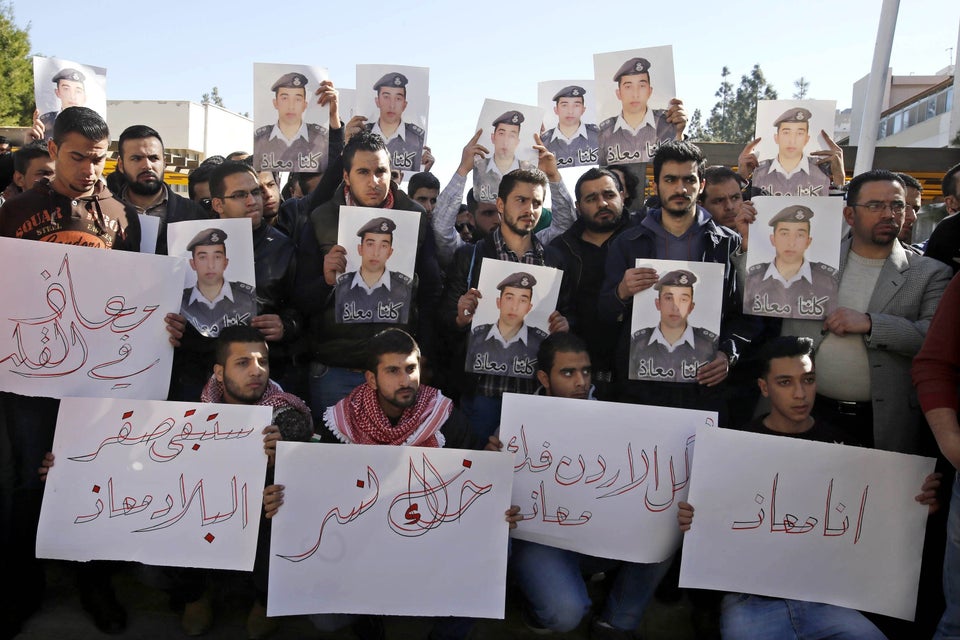 Syria War In February
Popular in the Community