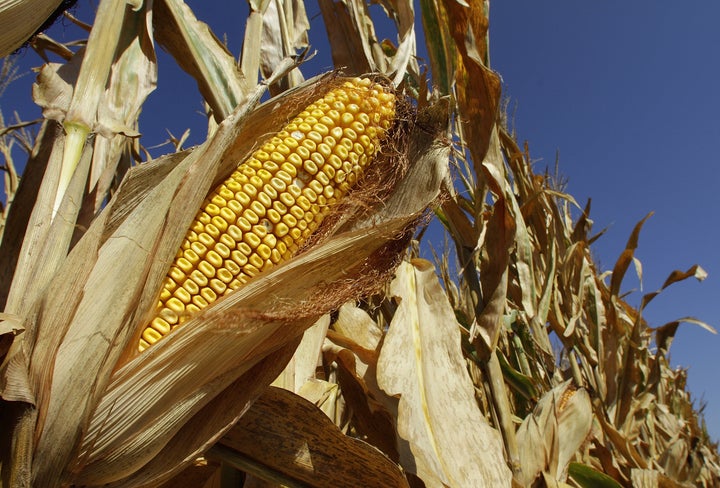 One of the most troubling aspects of the thriving industry of shadowy independent expenditure groups popping up in this election is the fact that the public doesn't know who is funding them, and therefore doesn't have any idea about their true agendas. In some cases, these groups are publicly promoting an anti-government agenda while pushing for policies that will force taxpayers to prop up their funders' business interests. Some of these groups will have to eventually disclose their funders (although not until late in the election season), while others will be able to keep that information secret forever.
The American Future Fund (AFF) is a prime example of why this non-disclosure is problematic. Classified as a 501(c)(4) by the Internal Revenue Service, AFF is a non-profit that can run political advertising in the run-up to the election as long as it's not devoted primarily to politics. It can also raise and spend unlimited amounts of money without ever disclosing its donors.
According to FactCheck.org, AFF "expects to spend between $20 million to $25 million on political ads this fall. Federal Election Commission data show American Future Fund has spent $6 million in 16 states in independent expenditures as of Oct. 12."
In an article on Tuesday, The New York Times managed to track down one of the group's major contributors: Bruce Rastetter, "a co-founder and the chief executive of one of the nation's larger ethanol companies, Hawkeye Energy Holdings, and a rising force in state Republican politics."
Rastetter's attorney, Daniel Stockdale, refused to say exactly how much the ethanol heavyweight gave the group but said it was less than 5 percent of the nearly $7.5 million the ground raised in 2008. He did, however, give the maximum $5,000 to AFF's political action committee in December 2009. Stockdale also stressed that Rastetter has "never exercised any decision-making authority" or held an official role.
Among the first politicians it supported with advertising was Senator Norm Coleman, Republican of Minnesota and a co-chairman of the Senate Biofuels Caucus, during his losing 2008 re-election campaign.

Later that November, it focused on an unexpected target: the Indy Racing League.

In a radio advertisement, the fund attacked a deal the racing association struck to power Indy cars with sugar-based ethanol from Brazil, portraying it as a slight to American producers.

The campaign may have seemed odd for a group promoting free-market principles. But days earlier, ethanol executives, including Mr. Rastetter, had met with racing officials to unsuccessfully demand that they abandon the Brazilian deal. [...]

Of the 14 "liberal" politicians singled out in a list it released last month, nearly every incumbent sits on a panel with a say over energy or agriculture policy. Five sit on the Agriculture Committee; four others are on related committees with say. One candidate was a staff member on a related panel.
Stockdale said Rastetter had no role in the radio campaign; the decision was made by AFF founder Nick Ryan, who also attended the Indy and remains "good friends" with Rastetter. Ryan once lobbied for Rastetter, who has been a generous contributor to his political efforts.
A recent Wall Street Journal article pointed out that even as most of the country is struggling economically, "America's farm belt is booming" with agricultural committees jumping in price. One of the factors driving this growth is the biofuels industry, "which consumes roughly a third of the U.S. corn crop -- buoying prices -- and has government support behind it."
Corn ethanol remains a controversial source of alternative energy, often criticized for "siphoning food away from the hungry and into the fuel tanks of rich countries, leaving a trail of environmental devastation in its wake."
According to the Congressional Budget Office, in 2009, the tax incentives for the ethanol industry cost the federal government $6 billion, and "the costs to taxpayers of replacing a gallon of gasoline with one of corn ethanol add up to $1.78." Additionally, "it costs a huge $750 to reduce annual carbon dioxide emissions by one ton using corn ethanol."
Agricultural subsidies more generally have become a hot campaign issue this election cycle. Democrats have been going after Republican candidates who rail against government spending in one breath and accept or support federal farm subsidies in the next.
*************************
What's happening in your district? The Huffington Post wants to know about all the campaign ads, debates, town halls, mailings, shenanigans, and other interesting campaign news happening by you. E-mail us any tips, videos, audio files, and photos to election@huffingtonpost.com.
Popular in the Community