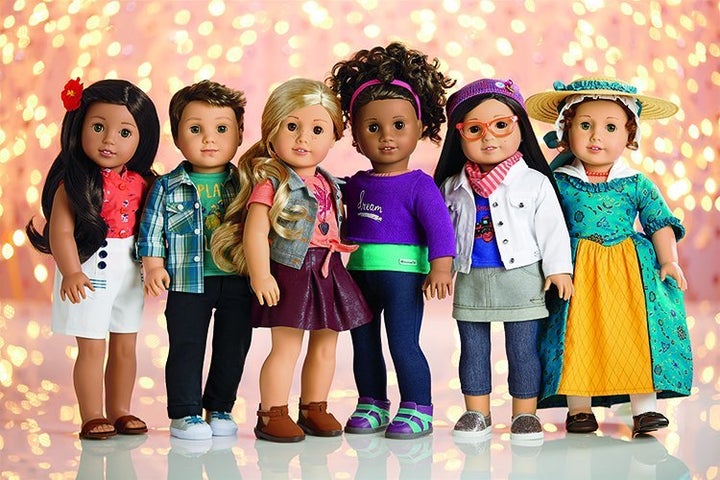 Parents, rejoice! American Girl is finally releasing its first boy doll this year as part of a notably diverse collection.
The company is set to release a larger set of dolls in 2017 than previous years, including a doll named Logan Everett, a boy who plays drums alongside his friend Tenney Grant, a singer-songwriter in Nashville, Tennessee. Both dolls will be available Thursday.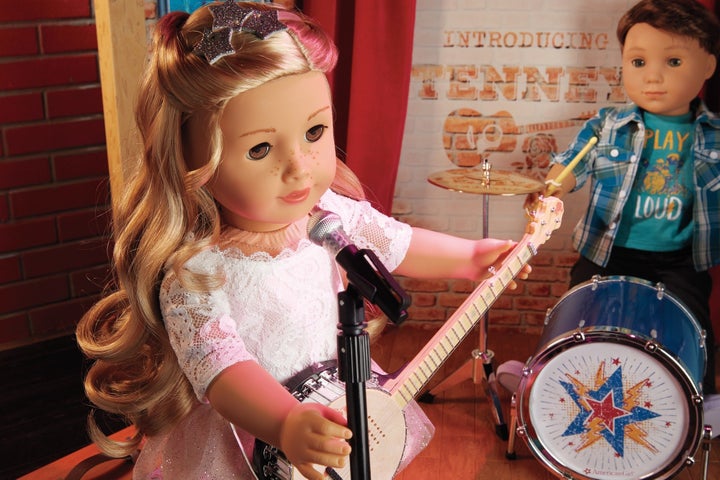 Julie Parks, director of public relations at American Girl, told The Huffington Post the company regularly receives feedback from parents and kids asking for characters with "more experiences, more diversity, more interests."
The company decided 2017 would be the perfect opportunity to introduce its first 18-inch boy doll with a fun storyline and dynamic personality. Parks told HuffPost she thinks parents, boys and girls will all be glad to add Logan to playtime.
"Adding a boy to our lineup has been a number one request for a very, very, very long time," she said.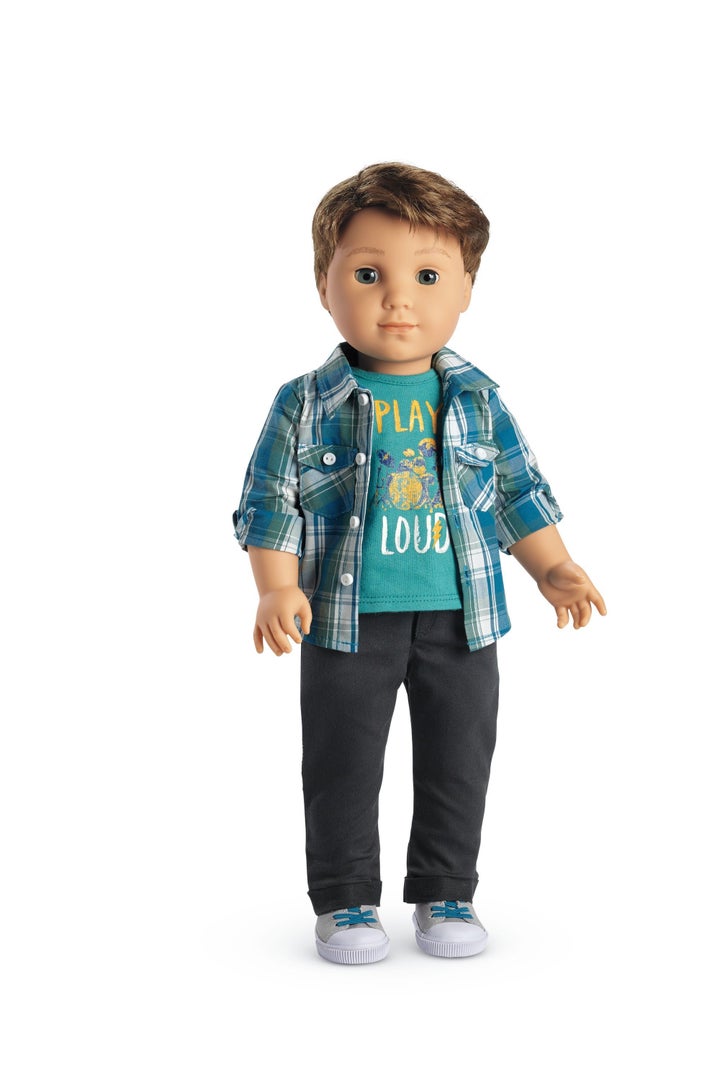 Aside from Tenney and Logan, 2017's collection includes American Girl's "Girl of the Year" doll, Gabriela McBride, who was released Jan. 1. Gabriela powerfully communicates through spoken word poetry, which has helped manage her stutter.
In April, the company will release a doll version of Z Yang, a Korean-American character known on American Girl's YouTube channel, and in the fall, a historical Hawaiian character named Nanea will be released, whose story is set during World War II. Fans who might have grown out of American Girl will also appreciate the company's reintroduction this year of Felicity from the Revolutionary War period.
Parks said 2017 is a busy time for the company. But this year seemed like the perfect time to answer so many requests from both parents and kids.
"For a long time, we've been hearing, 'We want more,'" she said.
The HuffPost Parents newsletter offers a daily dose of personal stories, helpful advice and comedic takes on what it's like to raise kids today. Sign up here.
Related