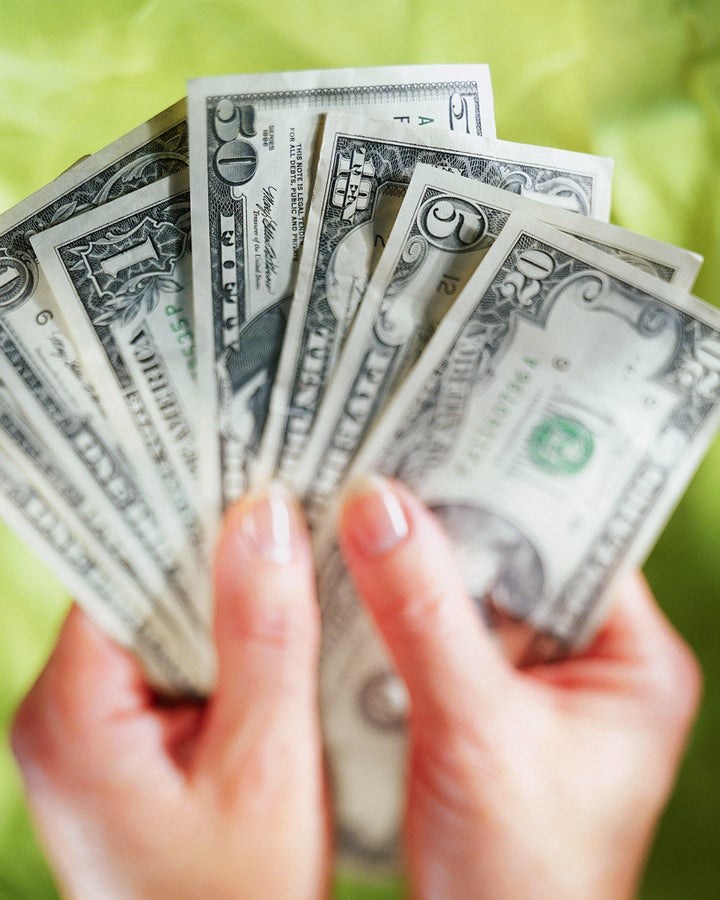 For the past six years, I have had the pleasure and privilege of narrating the CNBC series American Greed. It's a job I enjoy doing, not only because I don't have to wear make-up, but also because I sincerely believe that our show performs a public service. These are cautionary tales. We document the stories of trusting people who unwittingly became victims of fraud, and whose lives have been forever affected by it. We also follow the journeys of the fraudsters themselves and of the people who were connected with them. As has often been said on our show, "Watch out! If something sounds too good to be true, it generally is." Our message: Before you write the check, double-check your sources. Due diligence. Caveat emptor!

Our new spin-off show, American Greed: The Fugitives, gives our audience the chance to "get even" with these ruthless scumbags. Our shows document the stories of fraudsters at large, on the run, who, up to now have evaded the authorities. There is a reward offered for information leading to their arrest and conviction. Hopefully, we will be able to apprehend one of them as the result of exposing them on our show.

So many shattered hopes and dreams,
Be careful
Take care
All is not as it seems.

As an eleven-year-old boy growing up during the summers of my youth in the small Texas town of Taft, a half-hour drive from Corpus Christi, I witnessed, firsthand my grandfather's pain and sorrow over discovering that an oil well he had invested in, which was presumably producing oil on a daily basis, didn't really exist.
My grandfather, Clifford Williams, was the manager of the Ford Motor Company in Taft, and had been married to my grandmother, Artie Pat Williams (whom I called "Mammy"), for over thirty years. Clifford made a modest living. He and Mammy lived in a small house on the south side of the only park in town, and Clifford wanted to give his wife the dream vacation she never had.
A "friend" of his, whose name I never knew, had convinced Clifford to invest a couple of thousand dollars in an oil well up in Sinton, a small town 10 miles north of Taft. He assured Clifford that he would "double his money in two weeks." And he did.
Two weeks later, a check arrived in the mail for $4,000, accompanied by a letter from his "friend's" company imploring him to add another $1,000 invest the whole thing in the well, and he would triple his money in three weeks. Clifford was confident he was on the road to riches.
One Sunday afternoon, Clifford asked me to hop in the car and join him for a trip up to Sinton to take a look at the oil drum he had purchased. We parked the car on the side of the road, checked the map, and took the path over to Clifford's oil drum.
"Climb up there, Stacy, and tell me how much oil we got," Clifford said.
I jumped on the ladder running up the side of the drum, and looked down when I got to the top. There was nothing there, except a small puddle of water in the center, most likely the result of a recent rain.
"There's nothing here, Grandpa," I yelled.
"What!" exclaimed Clifford.
He couldn't believe it! "Get down here, son. Let me take a look."
I scampered down the ladder, and Clifford make his way to the top of the drum.
"Son of a bitch!" he muttered. As he started back down, he said, "Get in the car, Stacy. We're going into town!"
We drove through the streets of Sinton to a house that Clifford knew. He got out of the car and went to the front door. He rang the bell. There was no answer.
A neighbor, who was watering her lawn next door, spoke up.
"There's nobody there. They moved two weeks ago."
"Do you know where?" Clifford asked.
"No idea," the neighbor replied.
Clifford was crestfallen. The full realization that he had been taken had sunk in.
I will always remember the painful look on his face as he turned to me and said, "Don't you dare tell Mammy!"
I never told her, and I've often wondered if Clifford ever did.

This memory serves as a reminder of just how vulnerable all of us are when it comes to the promise of easy money and future financial security.

Next week's episode of American Greed: The Fugitives will deal with Craig John Oliver, a convicted felon who, according to the FBI, pled guilty in the United States District Court, Eastern District of Virginia, to defrauding 68 Virginia and Maryland homeowners of more than $2.5 million dollars. He is believed to be in Arizona or possibly San Diego, California. He was last seen driving a green 1998 Chevy Tahoe with an Arizona tag AAX-6801.
Oliver was so callous that he ripped off 58-year-old Shirley Campolieto, who was dying of colon cancer when she met him. She took out a second mortgage on her home to pay Oliver for the project. Shirley's home had been damaged in a fire and she wanted Oliver to remodel it so she could have a comfortable, safe place to live out her final days. Instead, Oliver left Shirley's home unlivable. Shirley's daughter, whom American Greed interviewed, believes the trauma Shirley experienced from losing her savings, and seeing her house crumble into ruins, sped up her death from cancer.
"The Contractor From Hell' premieres on American Greed: The Fugitives Wednesday
August 15th at 9p e/p. For more information visit TheFugitives.CNBC.com.
REAL LIFE. REAL NEWS. REAL VOICES.
Help us tell more of the stories that matter from voices that too often remain unheard.