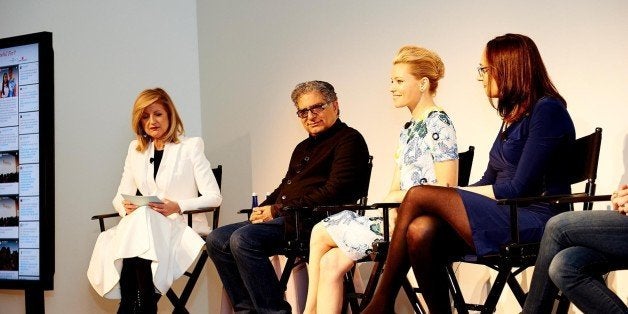 What if you had the power to change your life just by saying thank you? It sounds pretty elementary for such a monumental shift -- but that's what gratitude can do, according to director and Emmy-nominated actress Elizabeth Banks.
Banks spoke on the American Greetings gratitude panel Tuesday night, where she explained how the simple act has made a big difference in her own world. The panel was inspired by the company's ThankList initiative, which is designed to encourage people to express thanks for the people and experiences who have shaped their lives.
"It's one thing to think about someone or something that means something to you, but you have to actually say it," Banks said. "You can't just keep it inside. Write it down, let that person know -- because really what this is all about is connectivity and the connectedness that we're all wanting."
Moderated by HuffPost President and Editor-in-Chief Arianna Huffington, the panel also included Oscar award-winning filmmaker Barbara Kopple, wellness expert Deepak Chopra, psychologist Randy Kamen and motivational speaker Gabrielle Bernstein. The experts discussed who they're thankful for and other unexpected sources of gratitude they've experienced in their own lives.
"It's easy to remember to practice gratitude when things are going well, but much harder when things are going badly," Huffington said. "When I look back, I realize that it was often the biggest heartbreaks that gave room to some of the best things that happened to me.
"I can say with certainty that the simple act of thanking everybody, keeping a gratitude journal and feeling the emotion in your heart can change everything that happens in your biology," he said.
For a closer look at the ThankList gratitude panel, check out the photos from the event below: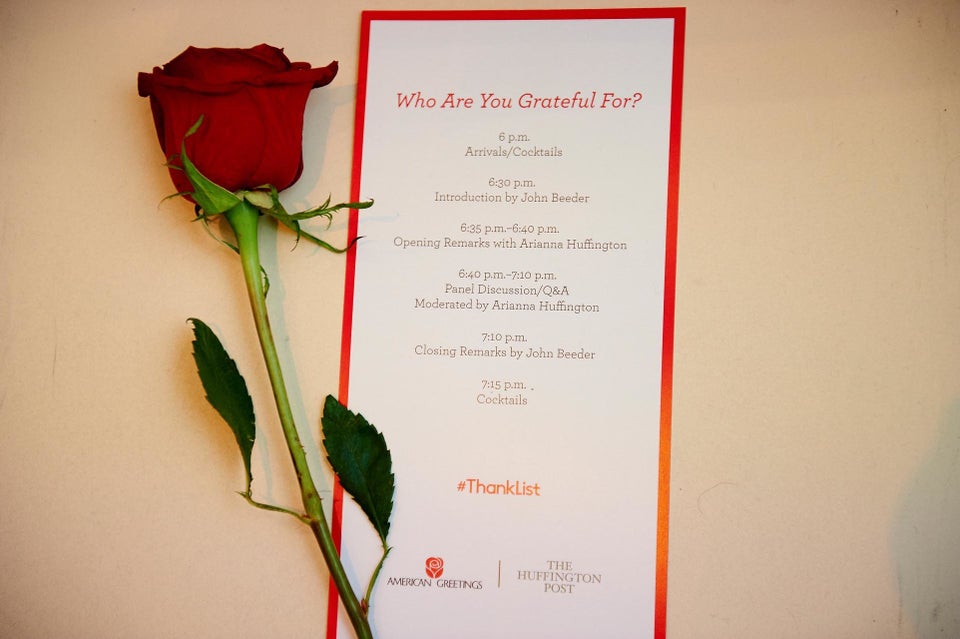 ThankList Gratitude Panel
Related
Before You Go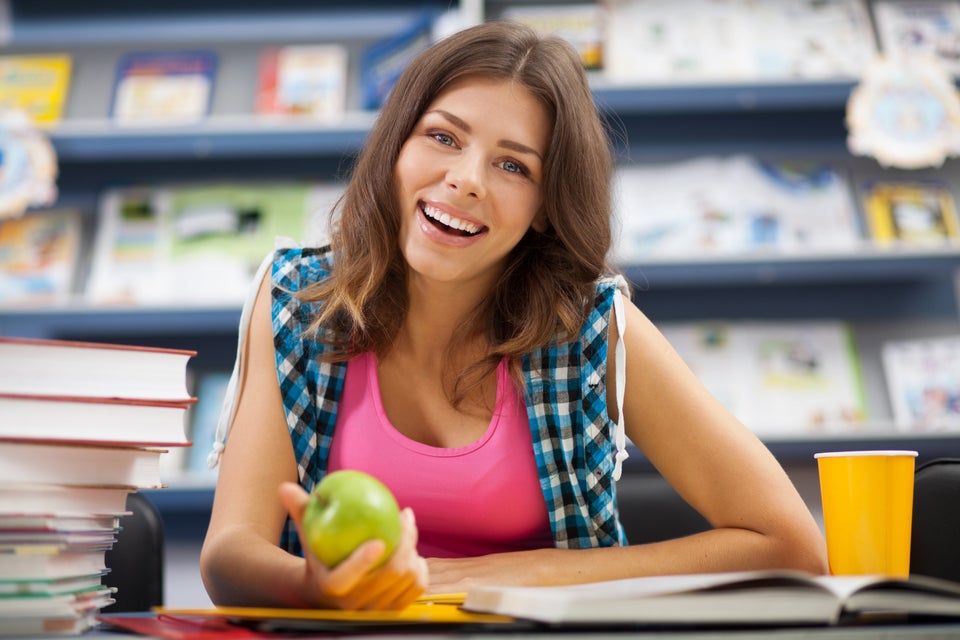 Health Benefits Of Gratitude