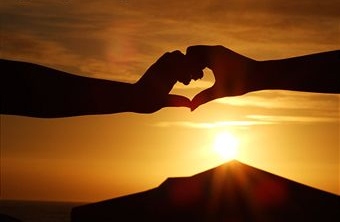 My big-hearted friend Henry led a "Madmen-style" life for many years, so it was natural that on American Heart Health Day 1 of 29 Heart Health Blogs, I called him.
Perhaps he or one of his former wingmen had suffered a heart attack and wanted to participate in the Yale Heart Study? He was pleased to inform me that though he had everything else -- from Type 2 diabetes to a new hip -- he was heart attack free. In fact, on March 3, Henry was celebrating a landmark birthday, months in the planning, with friends of a lifetime arriving in New York City from near and far.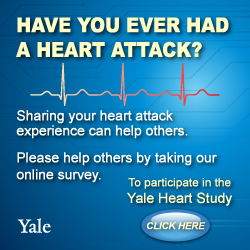 I was as happy as could be for someone who still needed 1,814 heart attack survivors to participate in the non-profit, NIH-funded Yale Heart Study (click here for more info). The survey is anonymous and only requires 30-60 minutes of your time. (Downloadable materials -- like the one at left -- are available here.)
Do you know the phrase, "Not so fast, Gonzalez?" It's a reference to Warner Brothers' 1955 Academy Award-winning Looney Tunes animated cartoon star Speedy Gonzalez, the "fastest mouse in all of Mexico." Speedy's been P.C., not P.C., and then P.C. again -- he fits right into Modern Family. Well, not so fast, Gonzalez.
The most frequent reason given for not knowing heart attack survivors is that they didn't live. Heart attack is the No. 1 killer of men and women in the U.S. In the first year after a heart attack, 42 percent of women die, 24 percent of men.
A couple of weeks ago Henry began feeling out of breath and tired. Last night he sent all his friends an email:
"I went into NYU hospital today for an angiogram as a result of a checkup that I had last week with my cardiologist. I was told late this afternoon that the angiogram showed 'severe blockage' in my main heart artery and two other heart vessels. My cardiologist said, 'Cancel your party. You're going to have triple bypass surgery and a heart valve replacement on Friday -- and you're not leaving this hospital until then.'"
In between the first and last of 29 days of blogging on heart attacks, someone I knew and loved had gone from being unable to participate in a heart study to narrowly missing the "widow maker." Heart disease is that stealthy. Henry was going to be joining the Bill Clinton, David Letterman, Regis Philbin, Barbara Goldsmith, Barbara Walters Club.
A psychologist named Len Gould now runs a cardiac rehab workshop because he learned a few things when he went through bypass surgery himself 16 years ago.
"Only last night I was running a session where a man said he didn't call the ambulance because he didn't want to be embarrassed in front of his workmates! We may consider this odd, but I have been in a similar situation ... It's not only the patients who need re-education ... I often say that before a heart event every chest pain is indigestion, after a heart event, every chest pain is a major heart attack approaching, and sadly it is almost impossible to know the difference."
Today, Suzanne Haynes, Ph.D., Senior Science Advisor, DHHS Office on Women's Health, emailed to acknowledge this HuffPost heart series' focus on women's heart attack symptoms. "You have saved the lives of many women!" is what she wrote.
Hyperbole, I wanted to think. But if people saw the slideshow below, maybe someone did call 9-1-1. Maybe someone did survive. Then it hit me. I had been diligently forwarding my heart blogs to Henry and his wife all month.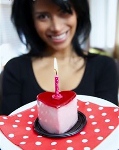 Maybe, subliminally, one of the blogs planted the thought that Henry's symptoms were worth a trip to the cardiologist's office. Maybe he's not having the birthday he planned, but he may be getting a present that's better than what Mother Nature had in store. Time. Happy, Happy Birthday, Henry! And many more.
On behalf of the Yale Heart Study team, thank you to the thousands of people who have made Heart Health month a success -- particularly the nearly 1,000 heart attack survivors who took the survey.
While this column is my last in this series, you're invited to continue chatting with me and the team at Yale Heart Study's Facebook page. See you there.
Photos via Getty and DHHS Office on Women's Health.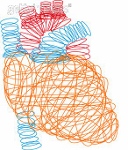 Heart attack survivors, please click here. If you haven't had a heart attack, please click and forward to someone who has had one.
For more by Suzanne O'Malley, click here.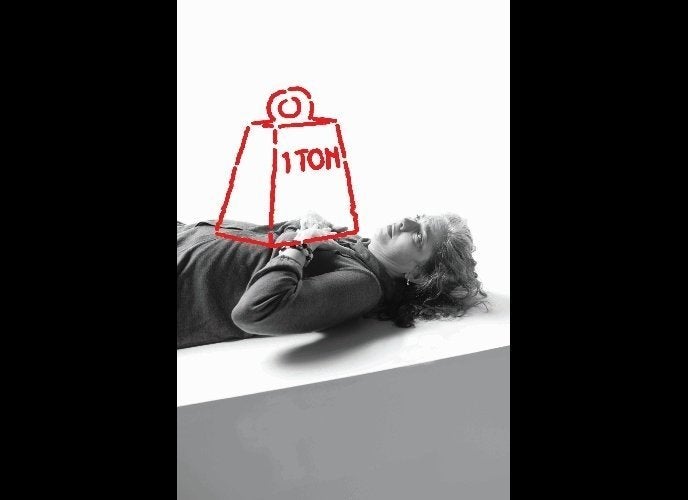 Know the 7 Symptoms of Women's Heart Attack