Superheroes come in all shapes and sizes, and even, apparently, wear aviator sunglasses and branded headgear.
At least that was the case in Kissimmee, Florida, on Saturday, as the quick instincts of one man saved a young boy from a hefty hit to the head when a loose bat flew straight toward them during a spring training game. While other adults nearby (understandably) flinched away as the bat came closer and closer, this man stuck out his forearm and deflected it from the kid's face, saving the day a little before the Pittsburgh Pirates walked off the field with a W over the Atlanta Braves.
Welcome to Kissimmee: home of anonymous, baseball-loving American heroes. What a way to start the season.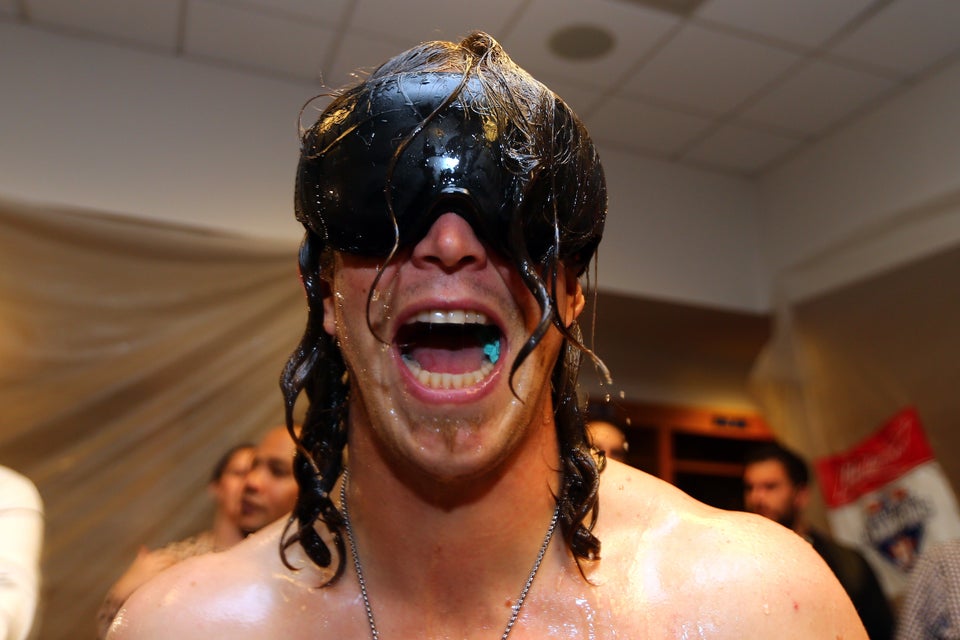 2015 MLB Playoffs Celebrations