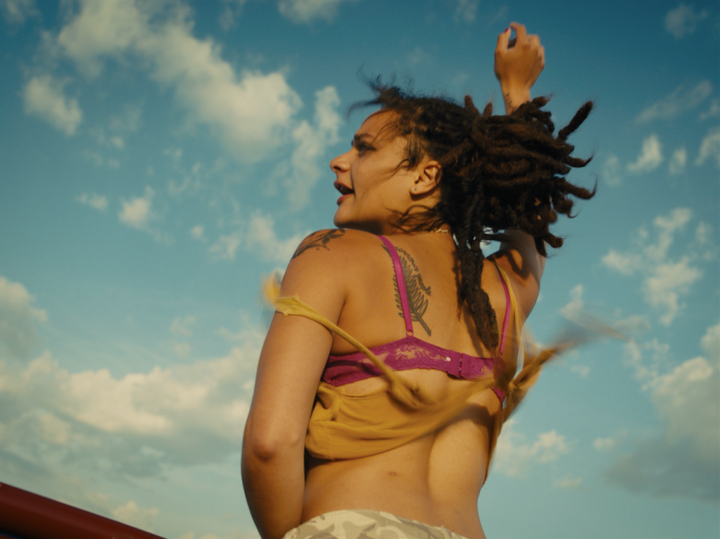 Imagine you're a college freshman enjoying spring break on the rowdy beaches of Panama City, Florida. A middle-aged British woman approaches. She asks if you'd quite like to star in a film, something you ― a Texas-born psychology major working shifts at a Mexican chain restaurant ― have never considered pursuing. You can't say no, right?
Less than a year later, you're walking the red carpet at Cannes, where said film nets that British woman, whose name is Andrea Arnold, her third jury prize from the festival. (The others were for 2006's "Red Road" and 2009's "Fish Tank.") And a few months after that French pageant, you and your castmates are having a pseudo spring break of your own at the Toronto Film Festival, where a party bus takes you around town and the after-party for your movie's premiere, set at a country bar whose rowdiness rivals that of Florida's beaches, becomes one of the week's highlights.
The movie in question, "American Honey," which opens theatrically Sept. 30, befits the spirit of the stories that underscore its quick-paced history. An open-road odyssey that follows a merry band of young misfits on a quest for transient stability, "American Honey" is probably the only Toronto title where the sight of journalists dancing to Rihanna's "We Found Love" and Rae Sremmurd's "No Type" alongside the cast felt like an outtake from the film.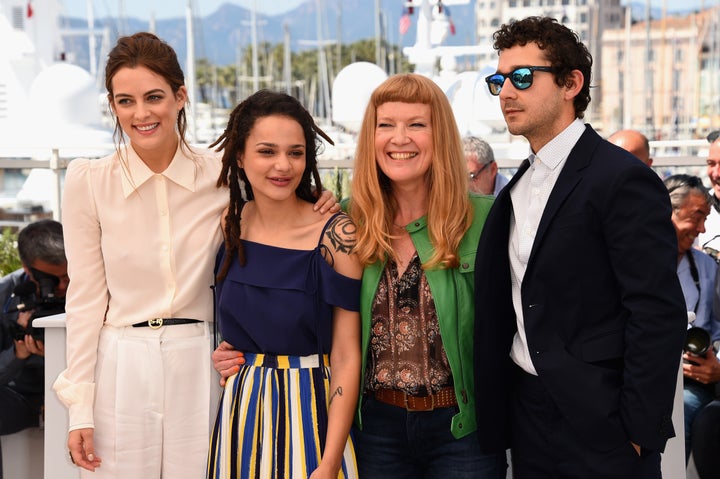 As for the lucky spring breaker whom Arnold, as they say, plucked from obscurity? That's Sasha Lane, the now-21-year-old first-time actress cast as the "American Honey" lead, a dumpster scavenger named Star who escapes her untamed family life by joining a traveling magazine sales team comprising itinerants with similar backstories. A lengthy 2007 New York Times article about these often lawless "mag crews" inspired Arnold to consider the types who would abandon home in search of a nomadic pilgrimage. They canvass suburbs to peddle door-to-door subscriptions, sleep in run-down motels and bookend quarrels by partying nightly with their makeshift tribe.
"The thing that I actually wanted to explore was the idea that all these kids from quite difficult backgrounds formed a surrogate family on this bus," Arnold said, sitting in the café of a luxe hotel on the afternoon before the movie's Toronto premiere. "That was essentially the thing that attracted me to it, this idea that all these kids from all over the place had difficult lives. I think it's not so much that they're selling magazines ― they're selling themselves, although I don't think they think of it that way."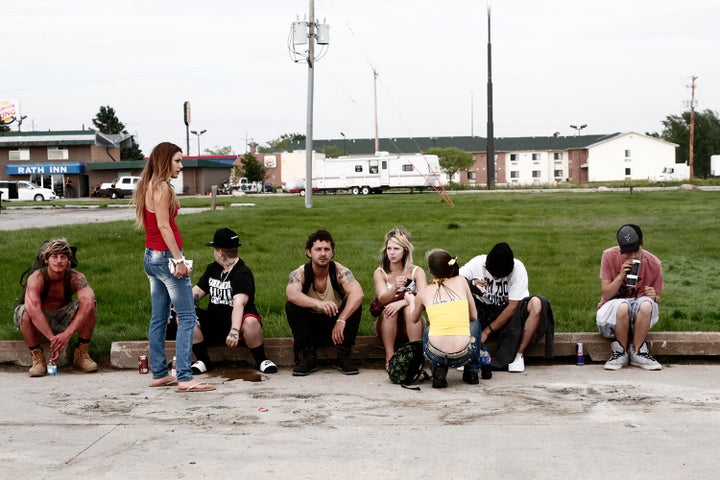 A waiter walked up mid-interview to see if we'd like to place an order. He recognized Arnold right away. "Chardonnay?" he asked knowingly. Arnold laughed. "That was last night," she told me. "We all met up last night, all the crew from the film. We hadn't seen each other in months, so we all stayed and had a drink and ended up in some sports bar, dancing around the tables."
This seems to be a theme of the "American Honey" experience. For all the partying that unfolds onscreen, often in booze-soaked fields near the mag crew's motels, Arnold promised more occurred while the cameras weren't rolling. She never told the cast ― mostly newcomers, and also Shia LaBeouf, who imbues Star's rattailed love interest with a feral machismo ― their next destination. Starting in Oklahoma and traversing the Midwest, the "American Honey" actors drifted in real time with their characters. Despite having a finite script, Arnold often perched in the back of the mag crew's large white van, alongside two sound recorders, and captured the action, vérité style. That technique accentuates the narrative's free-spirited trek.
Along the way, the brazen onscreen romance between Star and her smooth-talking beau melded with real life. In a short-lived whirlwind, Sasha Lane reportedly moved in with LaBeouf after his breakup with "Nymphomaniac" co-star Mia Goth. Lane and LeBeouf became a minor tabloid fixation. Before I told her, Arnold was unaware that gossip outlets like Page Six and The Daily Mail had seized on the drama.
The whole thing is rather fortuitous, especially considering the laudatory reviews "American Honey" has seen. Arnold had cast someone else as Star, but that actress dropped out weeks before production was slated to begin, leading to Arnold's mad rush through Florida in search of another unknown who captured the protagonist's grubby restlessness. Had Arnold made the film two years ago, she said, Star would have been completely different ― but for reasons that are "quite hard to talk about" because the project's evolution is "personal" for the director, a child of divorce whose work is fascinated with instability and self-discovery. (Arnold has also helmed three episodes of "Transparent," and her Oscar-winning short film "Wasp" revolves around a struggling single mother.)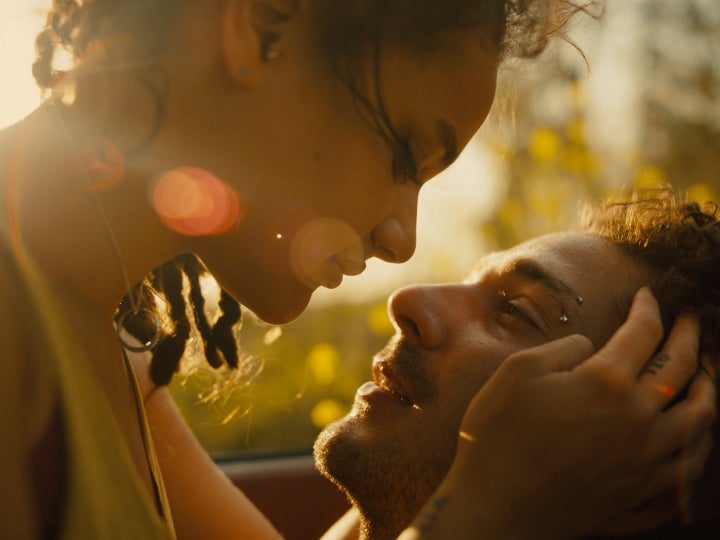 "American Honey" offers more than a miscreant utopia, though. Like the New York Times article that inspired it, the nearly three-hour movie (well worth its running time) showcases the violence and volatility that sometimes haunt mag crews. The group is managed by Krystal, a scowling overlord played by the magnetizing Riley Keough, whose prominent roles include "The Girlfriend Experience" and "Mad Max: Fury Road." In between pep talks and decrees, Krystal orders the group to pulverize the day's weakest seller. None question where Krystal is sending the cash they earn ― part of it funds food and lodging, and part is inevitably delivered to a rapacious corporation unconcerned with its monopoly on these young people's well-being. The mag crew, in some ways, eschews the capitalistic structures of ordained society, yet they nonetheless find themselves subjected to that system in a savage way. The movie, in all its raunchy glory, is distinctly American.
While writing the film, which could be seen as a companion to "Kids" and "Spring Breakers," Arnold traveled the country, meeting mag crews. She found a young woman who joined one immediately after leaving jail and was raped three times. Arnold also met kids fleeing rotten family situations and discovering a limitless world on the open road. It was equal parts ugly and beautiful, and that is what "American Honey" captures.
During Arnold's research, the titular Lady Antebellum song was a radio staple. She heard it constantly, soaking in the lyrics about a small-town girl who left home and later longed for the simplicity of childhood. The song forms a vital scene in the film, an "Almost Famous"-style singalong that cements the mag crew's unity and offers hope for their future. It was an organic moment while shooting. One character was meant to sing along to the van radio, but the actress' voice was shot that day, and the rest of the cast joined in to help. That spirit is exactly what Arnold wanted to convey, all the way through the "Honey" gang's film-festival revelry.
"They were just helping her, just supporting her," Arnold said. "That absolutely encapsulated the reason I wanted to do [the film]."
Arnold imagines her characters stick together after "American Honey" fades to black. In 10 years, maybe they've abandoned the magazines for another utopia, the American Dream rolling forward with age and, hopefully, maturity.
"I gave Shia a really beautiful picture of the South which had trees, and for some reason this picture had a real resonance with me to do the film, and I kept imagining they were going to end up in the woods somehow," Arnold said. "They're growing their own vegetables and they're making furniture. They're going to go join Star. They're all together still, in the woods.That's kind of what I hope for them."
Before You Go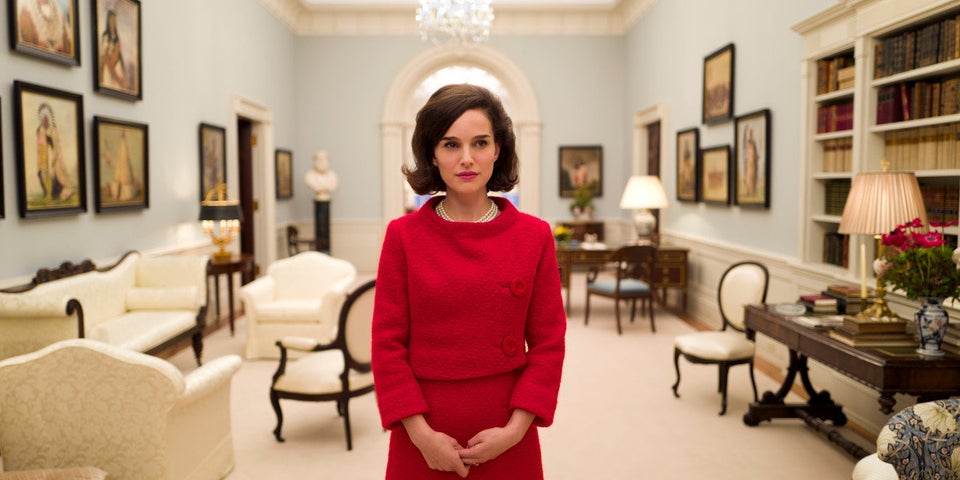 Must-See Movies From The 2016 Toronto Film Festival
Popular in the Community