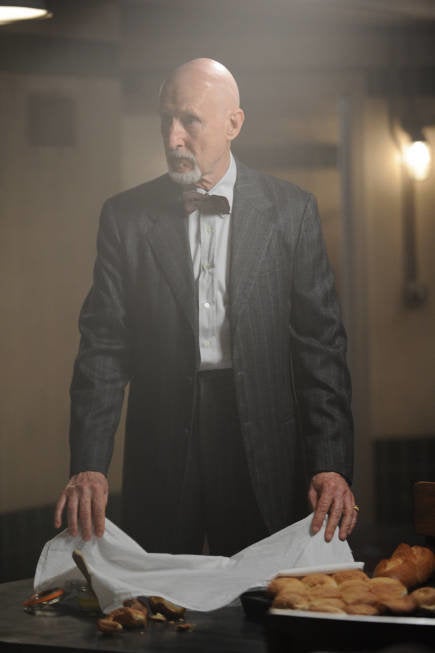 While the flashbacks themselves were intriguing, even more interesting was just how much the actor who played young Nazi Arden, who "Anne" said was really Hans Gruber, resembled Cromwell.
"That's his son!" series creator Ryan Murphy told EW when asked how he was able to find someone who looked so much like Cromwell. "When we were casting that part, James said, 'Well you have to f---ing cast my son -- he looks just like me.' He walked in and indeed he did. We cast him on the spot. You can't beat the synchronicity and luck of that. James' son [John Cromwell] looks exactly like him at that age. It was perfect."
"I know happens and what we've shot, it's so only just begun," Paulson told HuffPost TV. "And it's so horrifying that what happens in the first few episodes is like eating a bowl of ice cream compared to what happens to [Lana]."
"American Horror Story" airs on Wednesdays at 10 p.m. ET on FX.