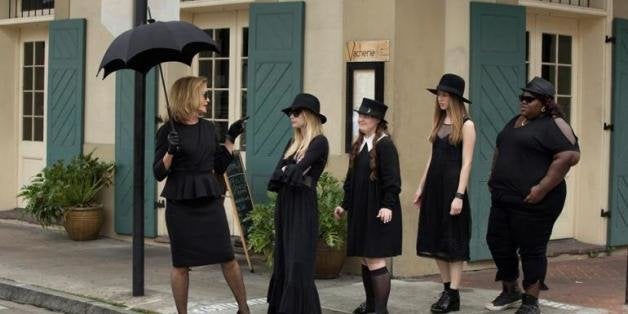 It's hard to imagine how "American Horror Story" could top its past three seasons when it comes to scaring the hell out of viewers, but according to the cast and producers, that's exactly what they've done with "Freak Show."
The FX series hit up Comic Con last week to tease frightening new players and spill some secrets from the set, including the names of the main characters of Season 4. While we already knew Sarah Paulson would be sporting two heads for her role as conjoined twins Bette and Dot, fans learned the names and a bit of the backstory of for the rest of the cast's alter-egos. Emma Roberts is set to return as Maggie, Kathy Bates is playing Ethel Darling, the ex-wife of Michael Chiklis' character Wendell del Tolito, Evan Peters will play Chiklis' son Jimmy Darling, Angela Bassett is playing Chiklis' current spouse, Desiree Dupre and Jessica Lange is set to take on the role of Elsa Mars.
The series also announced John Carroll Lynch will be coming on to play the show's "scariest creation so far." Executive producer Tim Minear said the upcoming installment of "AHS" is "not like the first three seasons," praising "Freak Show" for being "the best season so far," and Kathy Bates seems to agree -- at least when it comes to the scare factor.
The actress, who's already shot her part for the premiere episode, revealed why filming the show keeps her up at night. "After my first scene last week — and this is a terrible confession to make — I couldn't sleep until six in the morning, and then I slept for 30 hours," Bates said. "And that was without drugs, I swear to God. I think [Ryan Murphy] scares the s–t out of me."
Before You Go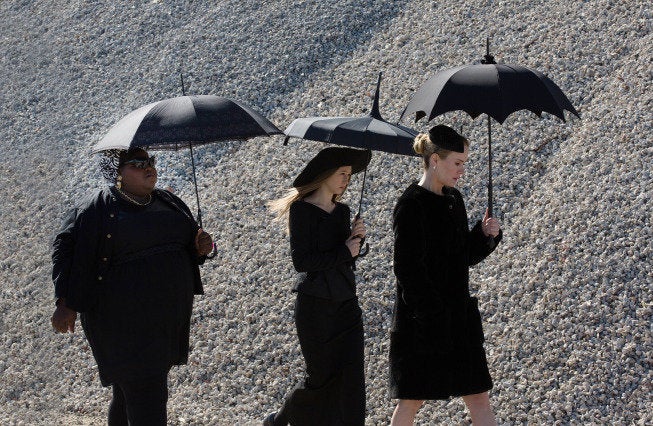 'American Horror Story: Coven' Season Finale Sneak Peek
Popular in the Community