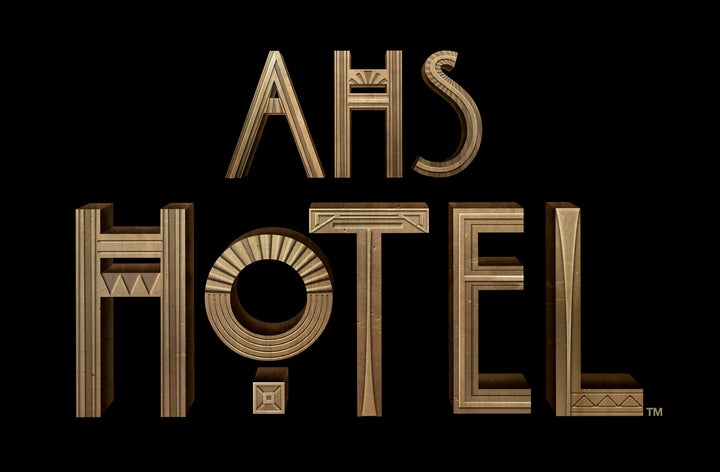 We now know who the main characters are in "American Horror Story: Hotel," the real-life incident that inspired the season and when it will debut.
On Friday, the cast and creators of "AHS: Hotel" revealed a slew of new details about the upcoming season during the Television Critics Association summer press tour. We've compiled a list of everything we know about Season 5 of the anthology series so you're fully prepared to check in on Oct. 7. 
The name of the titular hotel will be Hotel Cortez, set in downtown Los Angeles. 
The new season will be more like Season 1. Co-creator Brad Falchuk described "Hotel" as more "noir-y" and said the horror will be "dripping out of" the hotel.
The new season was inspired by a surveillance video of a girl who went missing after she entered an elevator in a downtown hotel. "She was never seen again," Ryan Murphy said at the TCA panel. While it's not confirmed, we have a strong theory that Murphy was referring to the death of Elisa Lam, a woman who was last seen in the lobby of LA's Cecil Hotel in 2013 and was found dead in one of the hotel's rooftop water tanks.
Lady Gaga plays Elizabeth, the owner of the hotel. Murphy described her as "a very wealthy social doyenne who is consumed with art and fashion and people." Elizabeth also has a nefarious plan that unravels over the course of the season. Don't expect any musical moments from Gaga this season, though.
Sarah Paulson is Hypodermic Sally, who lives at the hotel and hates Kathy Bates' Iris. The actress described Sally as "a nasty gal" who is "quite dark." "She's sexy, she's a drug addict," Paulson said at the panel. "Not that drug addicts are sexy, but she's sexy." Sally also has a "budding something" with Wes Bentley's character.
Kathy Bates is Iris, who Bates described as "very, very sexy." Iris runs the hotel and has a relationship with Matt Bomer and Wes Bentley's characters.
Denis O'Hare plays a character named Elizabeth Taylor, who the actor described as "a person inspired by the awesomeness" of Taylor's movies, such as "Cleopatra" and "Butterfield 8." In the show, Liz Taylor works at the hotel bar, the Blue Parrot Lounge, with Iris.
Matt Bomer is Donovan who has a "very interesting" relationship with Gaga's Elizabeth.
Wes Bentley plays Detective John Lowell who is investigating gridly murders that lead him to check into the hotel. John is married to Chloë Sevigny's Alex who is dealing with a loss in the family.
Finn Wittrock plays Tristan Duffy, a male model who is "always looking for the next high and finds the biggest high in Lady Gaga." Wittrock said Gaga "sees all of [him]," whatever that means.
Cheyenne Jackson plays Will Drake, a fashion icon who has moved from New York to Los Angeles.
Angela Bassett plays Romana Royale, an actress who Bassett said is "sexy as hell." Romana has a strong, lasting relationship with Gaga's character. She doesn't live in the hotel, but she visits often.
Murphy revealed that characters from previous "AHS" seasons will begin checking in to "Hotel" starting with Episode 6.
Evan Peters will play Mr. March, and will be "evil" along with Paulson, Bates, Bassett and Bomer's characters. 
Lily Rabe will portray a Aileen Wuornos, the American serial killer played by Charlize Theron in 2003's "Monster." Rabe will appear in the two-part Halloween episode directed by Murphy.
Naomi Campbell will guest star as a fashion editor who will face off with Gaga's Elizabeth.
Darren Criss will reportedly appear on "Hotel" for a Halloween episode as Justin, a Silver Lake hipster, according to E! Online. Justin will apparently have some drama with Bates' Iris after he has too many room service demands. 
"American Horror Story: Hotel" will premiere on Oct. 7 on FX.
Maureen Ryan contributed reporting.
PHOTO GALLERY
"American Horror Story"
For a constant stream of entertainment news and discussion, follow HuffPost Entertainment on Viber.
Calling all HuffPost superfans!
Sign up for membership to become a founding member and help shape HuffPost's next chapter