We still don't know why the show is heading back to that house of horrors, but there are some pretty strong theories. And perhaps none make as much sense as this one:
The Black Dahlia visited Hotel Cortez before her gruesome murder.
You may remember the real-life murder victim Elizabeth Short -- nicknamed posthumously -- as she was portrayed in episodes of Season 1.
We saw her visiting the Murder House for an unfortunate dental appointment. Knowing that she couldn't afford the bill as a struggling actress, Short seduced the dentist only to die under nitrous gas by accident. The mad Dr. Montgomery then helped dispose of her body in the gruesome fashion it was actually found in 1947: bisected at the waist and dumped in Leimert Park in Los Angeles, a smile carved onto her face.
Although the circumstances surrounding Short's murder remain unknown, the series took care with her small part of the "Murder House" storyline. Short's teeth were supposedly decaying before her death, so it made sense that she'd want to visit a dentist. According to sensational newspapers chronicling the grisly case, she'd been promiscuous, hence her method of payment. There are plenty of other rumors still swirling around the case, but one suggests she may have been last spotted in the lobby of the Hotel Cecil.
Yep. That hotel. The Hotel Cecil on which Season 5's Hotel Cortez is based. The Hotel Cecil where a lot of other weird stuff has gone down. That hotel. Season 5 may provide a little more insight on the series' fictionalized version of the Black Dahlia murder, explaining why Short came to the hotel, and how she left it for her deadly appointment.
Many believe it was the Millennium Biltmore Hotel, not Hotel Cecil, where Short was spotted last. But the Biltmore is just a few blocks from the Cecil in Los Angeles -- a triviality Murphy and company might easily look past.
It's a great theory. But we're going to add a ...
BONUS: There are a few other ways "Murder House" might connect to "Hotel."
1. The Countess recruited Michael Langdon to join her cult of creepy children.
Remember Michael Langdon, Vivian Harmon and Tate Langdon's demon baby who Constance Langdon would go on to raise as her own? Killed a housekeeper? That baby? He has Hotel Cortez written all over him, Reddit user virginiablue suggested. Murphy hinted at the possibility himself.
2. Tate Langdon visited the Hotel Cortez before murdering 15 people at his school.
Sally and Donovan's encounter with Iris happened in 1994 -- the same year Tate's school shooting ended in his death, Reddit user virginiablue also pointed out. It's possible Tate was a drug addict and Sally, his dealer.
3. Madison Montgomery from "Coven" was related to Dr. Montgomery, and stayed at the Hotel Cortez while working as an actress.
But we'll have to wait to find out.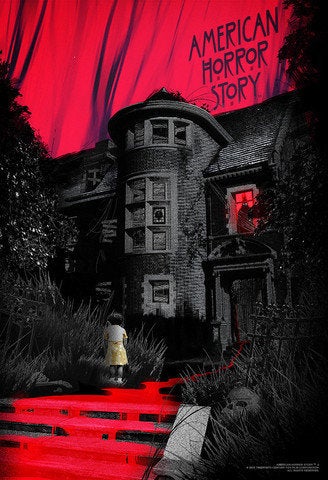 American Horror Story
For a constant stream of entertainment news and discussion, follow HuffPost Entertainment on Viber.
Popular in the Community