 You can stop guessing, "American Horror Story" fans! Season 3 details you've been waiting for have finally been revealed.
The new season will be titled "American Horror Story: Coven," series' co-creator Ryan Murphy revealed at the show's PaleyFest Panel on Friday, which also included Oscar-winner Kathy Bates, Sarah Paulson, Jessica Lange, Evan Peters, Frances Conroy, Lily Rabe, Naomi Grossman, and executive producers Brad Falchuk, Dante Di Loreto and Tim Minear.
"It's a really cool story that we've been talking about for a couple of years, and this seemed like the year to do it," Murphy said on the panel. As well as confirming the previously reported news that the season would partially shoot in New Orleans, Murphy promised that the third year would feature "a lot of really cool real locations," and be less of a "sound-stagey show" this year, since the writers have been researching the most haunted locations in America.
Bates was introduced late in the panel, and Murphy explained that he had courted the actress because, "I love a good Oscar winner. I have loved Kathy Bates from the first time I saw her on stage." Because Bates is friends with Lange, Murphy felt confident calling her up and recalled that he "pitched her this cuckoo for cocoa puffs character." Bates apparently called Murphy back an hour after receiving the script to accept the role.
As for what we can expect from Bates' character, Murphy would only reveal, "I wanted to see a lot of scenes of Jessica Lange and Kathy Bates going at it, so that's what you're gonna see."
Bates wouldn't say much about her character either, observing, "I don't know [what she'll be like] 'til I've gotten in and walked around in her shoes, but I'm awfully excited." She did admit that she was a huge fan of the first season, and when she went out for drinks with Lange last summer, she said "talk to Ryan, tell him I'll do anything to be in this show," unaware that Murphy was equally interested in casting her.
Murphy had been tight-lipped about what's to come up until Friday night's reveal at Paleyfest, but earlier this month, "American Horror Story" alum Dylan McDermott spilled some details, by mentioning "all the witches of Salem" to E! News.
Check out photos of "American Horror Story: Asylum" below.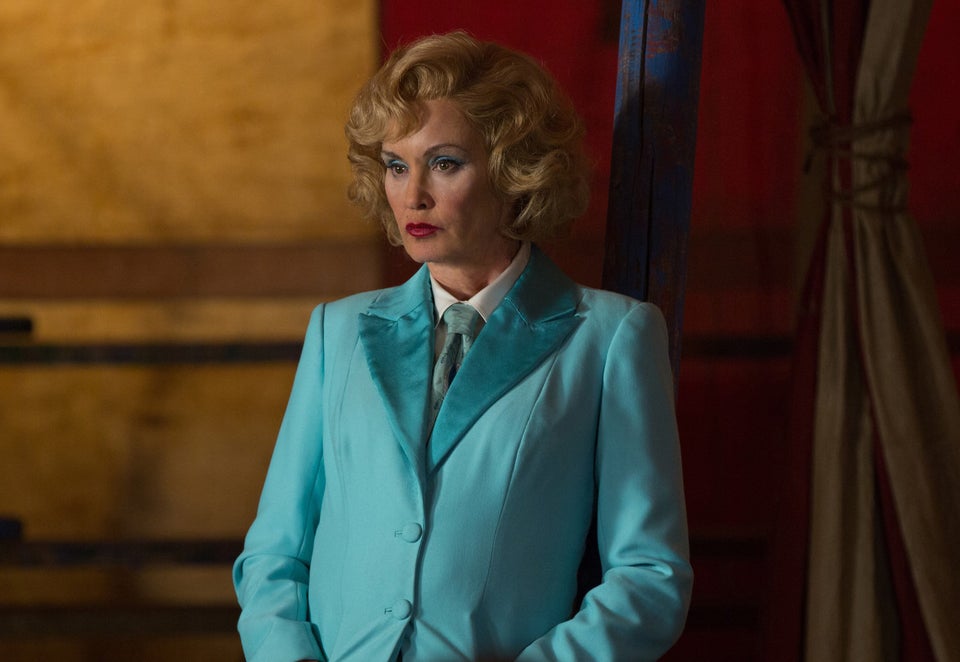 "American Horror Story"
Related
Popular in the Community