The American Humane Association held its annual Hero Dog Awards on Saturday in Beverly Hills to honor canine's finest. The awards, sponsored by Cesar Canine Cuisine, are presented each year to recognize dogs that have exemplified heroic behavior by enriching, and in some cases, saving lives.
Thousands of votes were cast to narrow down the 453 contestants to eight finalists who triumphed in a range of categories such as hearing, guide and therapy, the event website explains. Celebrities, including "Queer Eye for the Straight Guy's" Carson Kressley and Betty White also came out to show their support at the awards ceremony.
The top honor went to Roselle, a labrador retriever in the Guide Dogs category. Roselle led her owner, Michael Hingson, down 78 flights of stairs in the World Trade Center during the terrorist attacks on Sept. 11, 2001, Petside reports. Despite her passing in June 2011, she was still honored for her heroic deed.
According to Petside, the seven runner-ups received $5,000 to donate to a charity of their choice. As winner, Roselle was given $10,000.
The event is scheduled to air on Nov. 11 on the Hallmark Channel.
Photos Courtesy of American Humane Association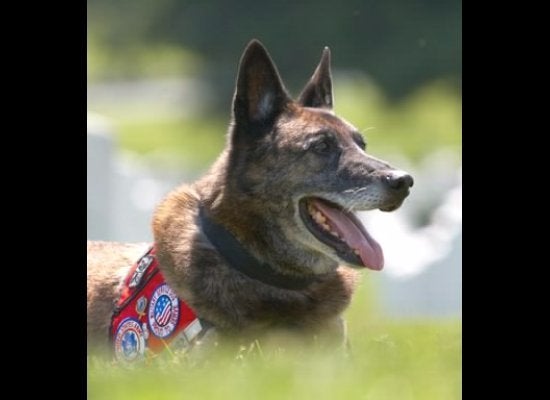 Popular in the Community