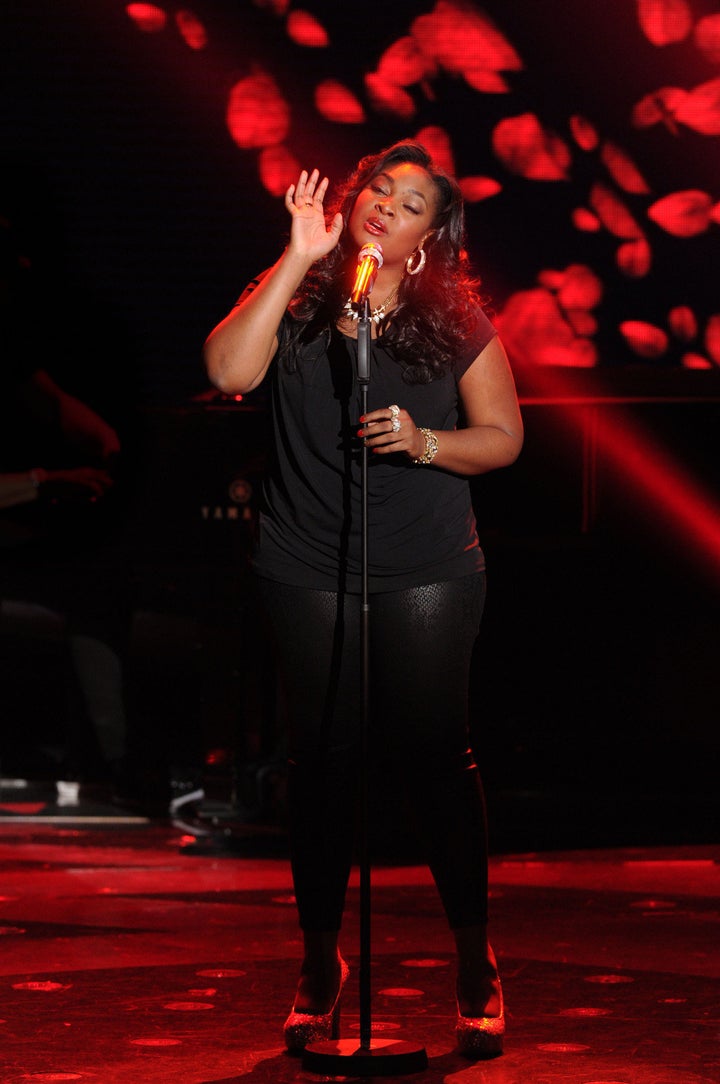 The voice, which many are calling "demonic" and "creepy" on Twitter, came on the microphone during Glover's second performance of the night. Longtime judge Randy Jackson said Glover's performance was one of the best in "American Idol" history, and Mariah Carey left the panel and showered Glover with glitter and the contestant wept tears of joy as the night came to a close.
But what was that voice? Request for comment from Fox wasn't immediately returned, but there are some theories going around.

TVLine's "Idol" recapper Michael Slezak said, "About a third of the way through the song, I'm pretty sure the Holy Ghost hopped by the studio and whispered some kind of unintelligible utterance into the Idol mics — or maybe it was just a boom mic getting dropped? — that, when played backwards, spells 'Vote Candice, you idiots!'"
Glover has her own theory.
Watch the show-stopping performance again below. The strange voice/noise happens at about 1:10 in. Is it a voice? Does it say "LOVE YOU"? Is it just a noise as Glover suggests? Share your theories in the comments.
PHOTO GALLERY
2013 Renewal Index: Canceled, Renewed & On The Bubble Shows
BEFORE YOU GO