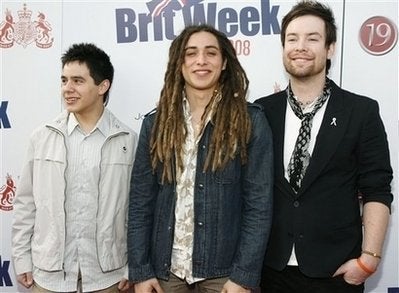 While the Idols rehearse, I am puzzling over the Diamond songbook and trying guess which songs each might perform. My early read is that this is a potentially a great night for Brooke White -- who has lots of low-key singer-songwriter-type pieces to choose from -- and David Cook -- who has a lot of remake-ready melodic choices. And potentially a harder night for David Archuleta, who has to sort through a fairly adult-themed catalogue, and Syesha Mercado, who has fewer theatrical/r and b'ish numbers from which to choose.
Here are my thoughts about which songs they might pick. Please share yours in the comment sections. Let's put our heroes on the right track for Tuesday night!
David Archuleta:
"I'm a Believer"
David Cook:
"September Morn" or "Girl, You'll Be a Woman Soon" (Urge Overkill version)
Jason Castro:
"Song Sung Blue" or "Sweet Caroline"
Syesha Mercado
"Heartlight" or "You Don't Bring Me Flowers"
Brooke White
"Love on the Rocks" or "Play Me"