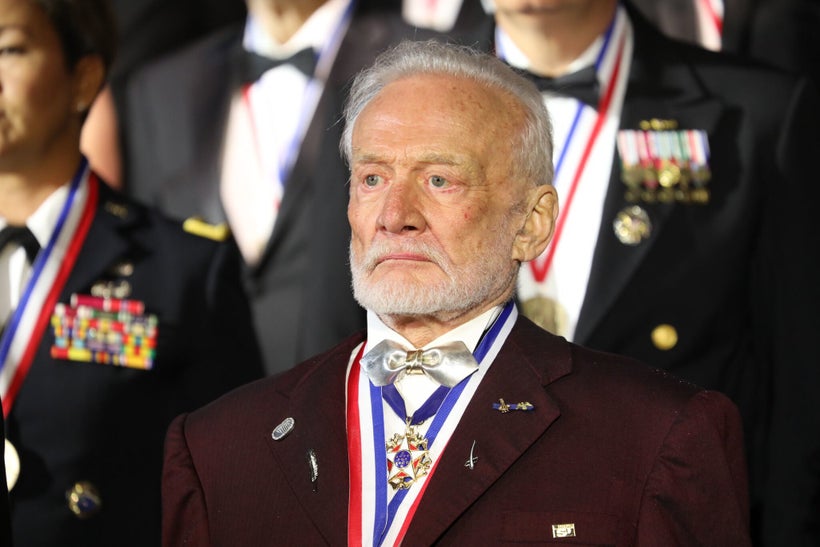 "I am actively working on the future every day," said 87-year-old Buzz Aldrin as he addressed some 700 people attending the Ellis Island Medals of Honor ceremonies Saturday night. The former astronaut was one of 90 Americans from 37 nationalities to be recognized for outstanding citizenship, individual achievement and cultural unity. The Ellis Island Medals of Honor ceremonies were founded by NECO, the National Ethnic Coalition of Organizations back in 1986 and are recognized by both Houses of Congress.
Notable honorees include Governor John Kasich of Ohio, PepsiCo CEO Indra Nooyi, the First Lady of Maryland Yumi Hogan, and Dr. Abbas Ardehali, Director of UCLA's Heart and Lung Transplant Programs. "I am deeply humbled to be the recipient of Ellis Island Medal of Honor," Ardehali said ahead of the ceremony. "It is especially meaningful to me and my family, as my father spent 5 days on Ellis Island, when he first came to US - exactly 70 years ago." Ardehali says that his interest in heart surgery was awakened in 1969 when he was a young boy in Iran, after he heard about the first human heart transplant by Christian Barnard. "I still vividly remember the news clip, which I believe stimulated my interest to pursue a career in transplant surgery,"  he added.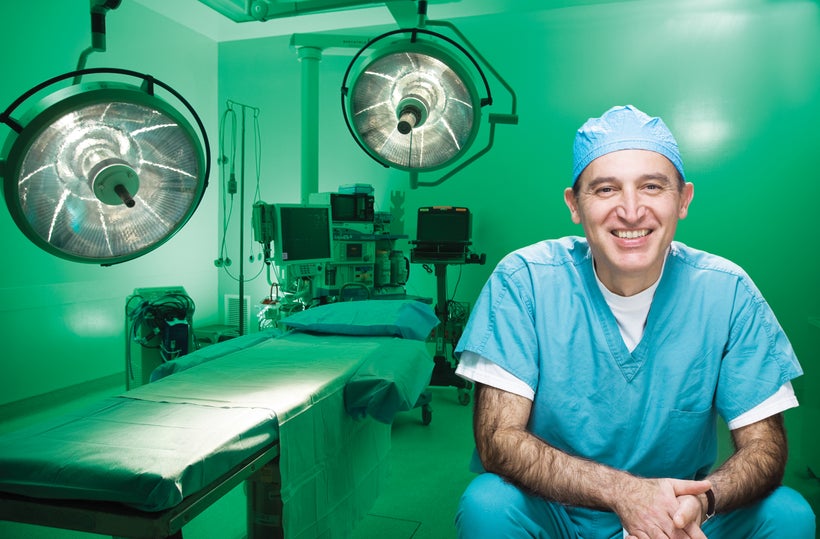 Speaking at the ceremonies, NECO Chairman Nasser Kazeminy reiterated that diversity in America is what makes this nation great. "Today immigration is one of the most important issues facing our nation," he said. "I do not believe that America and immigration can ever be torn apart."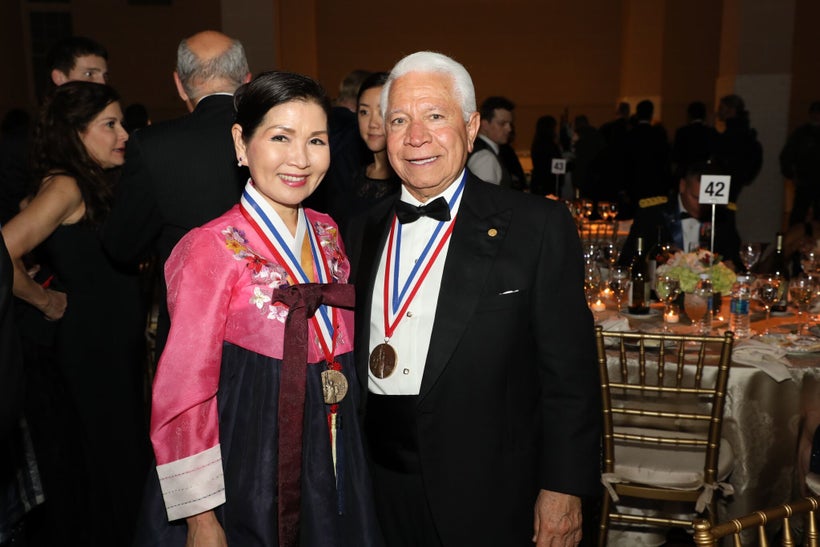 Yumi Hogan grew up on a rural chicken farm in South Korea and immigrated to the United States over 36 years ago. An accomplished artist, she is married to Maryland Governor Larry Hogan. She says it was humbling to be among the honorees. "I never thought I would be here today, and am constantly amazed and incredibly grateful to find myself in a position where I can help so many people in need," she added.
Also receiving a medal last night was Azita Raji, the first Iranian-born American to serve as a U.S. ambassador. Raji was nominated by former President Barack Obama to serve as the United States ambassador to the Kingdom of Sweden. Raji arrived in the US when she was 17 from Iran to attend Barnard College. She has since had an illustrious career as a diplomat, banker and philanthropist. "Tonight is another reminder that inclusion is not just a moral imperative, but smart policy. America is strong, because we value diversity," Raji said.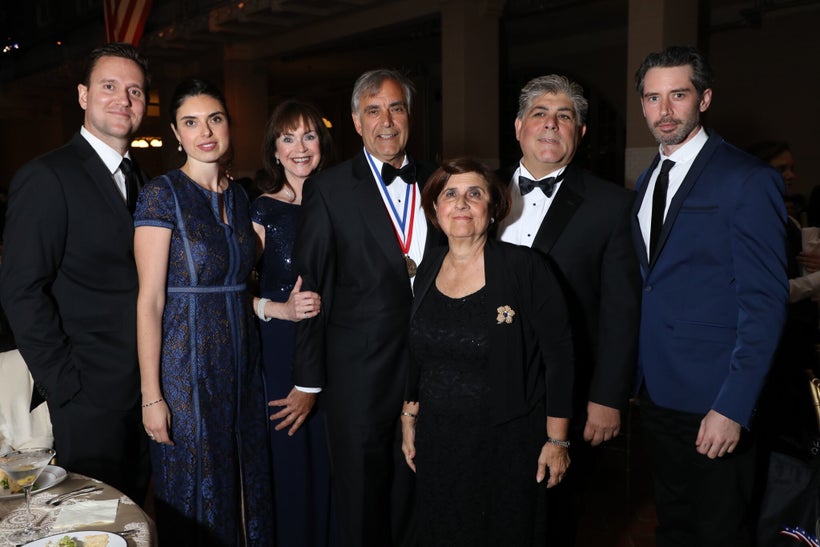 According to the The Statue of Liberty-Ellis Island Foundation, some 40 percent of U.S. citizens can trace an ancestor to Ellis Island. The parents of Dr. Harris Pastides, President of University of South Carolina, came to America in 1948 and although Pastides grew up in New York he had never been to Ellis Island until Saturday night. "The Ellis Island experience is universal," Pastides said. "Not one of the award winners is more significant than any other for the millions who came before. May the United States remain open to increasing its diversity and improving its position by embracing the downtrodden and the wonderful people of the world."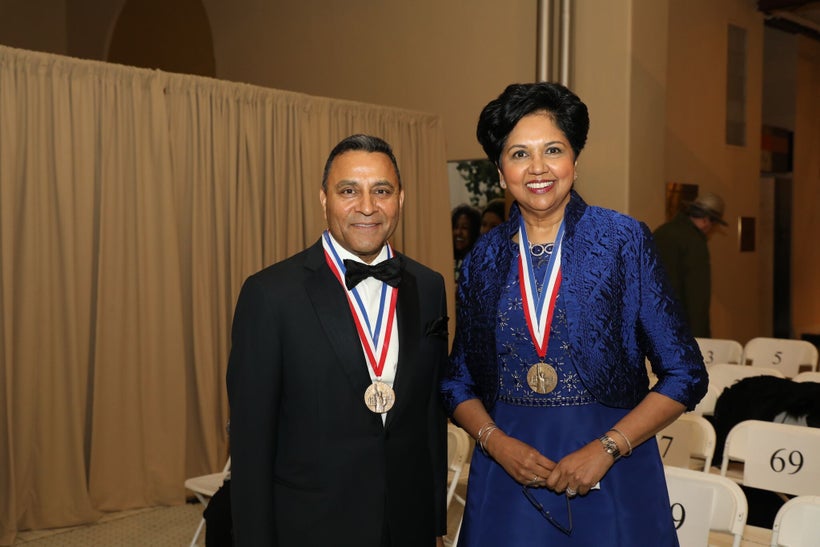 Find historical facts and curated tweets from the Ellis Island Medals of Honor ceremony here via @Storify and read more poignant reflections from other Iranian-American medalists including Harvard string theorist and winner of the 2017 Breakthrough Prize in Fundamental Physics — Cumrun Vafa here.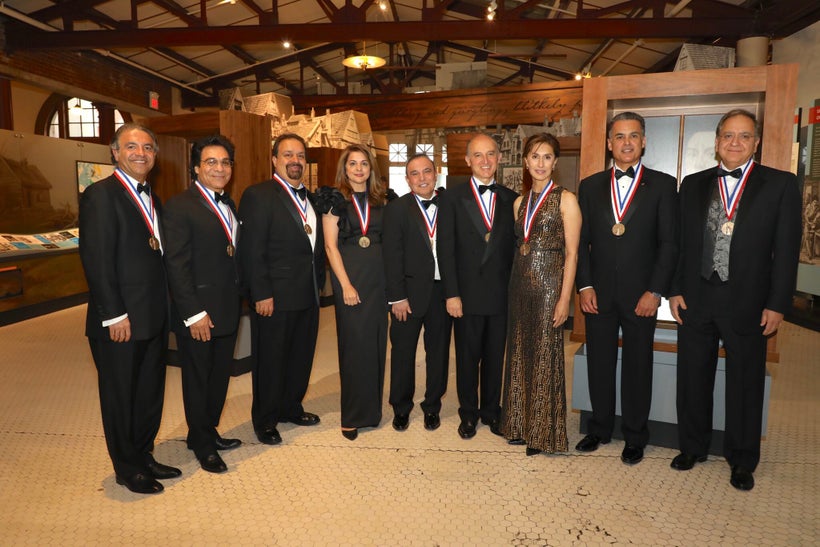 Calling all HuffPost superfans!
Sign up for membership to become a founding member and help shape HuffPost's next chapter
This post was published on the now-closed HuffPost Contributor platform. Contributors control their own work and posted freely to our site. If you need to flag this entry as abusive,
send us an email
.