"Star Wars: The Last Jedi" arrived in theaters Friday, and for most moviegoers, that galaxy far, far away fades from our imaginations once the film itself fades out. We chuck our popcorn tub into the garbage (hopefully), walk out of the cineplex and return to our blasterless, Yodaless, Millennium Falconless world.
For small sects of the fanbase, however, the line between the two worlds has blurred, and their love for "Star Wars" has manifested itself into a religious devotion. Literally.
A new film called "American Jedi" is an enchanting look at this community.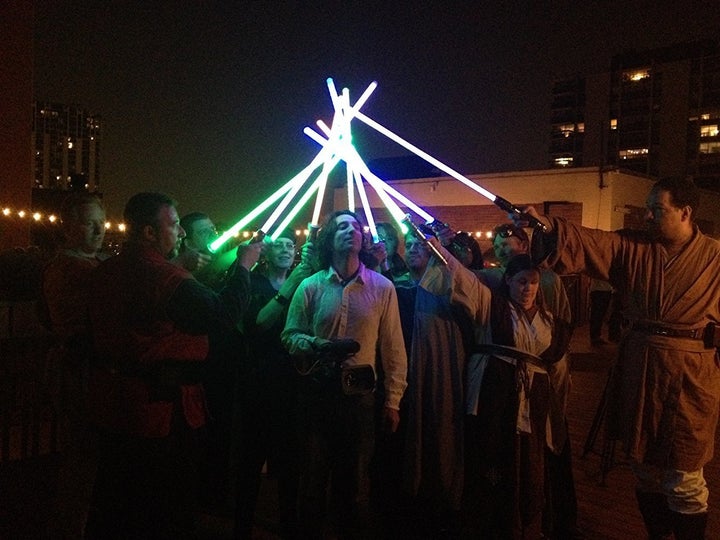 In 2012, filmmaker Laurent Malaquais directed "Bronies," a look at the obsessively devoted adult fans of the TV series "My Little Pony." The documentary streamed on Netflix and was a critical success.
Fascinated by the phenomenon of extreme fandom, Malaquais came across groups of "Star Wars" fans determined to become real life Jedi, representatives of the "light side" and the guardians of peace and justice in the galaxy.
More than just your average "Star Wars" fans, this is a community that has adopted Jediism into their daily lives through the Jedi code.
There is no Emotion, there is Peace.
There is no Ignorance, there is Knowledge.
There is no Passion, there is Serenity.
There is no Chaos, there is Harmony.
There is no Death, there is the Force.
Malaquais, like countless children, grew up loving the "Star Wars" universe. "The cinema was always a sacred space for me and Star Wars kept bringing me back there," he told HuffPost.
But unlike many, Malaquais' unique upbringing ― his parents were hippies from Northern California ― taught him to keep an open mind about all religions.
"I grew up in an environment where spirituality was about being inclusive of many religious practices," he says. "I connected with the idea of being a Jedi, which is half warrior and half enlightened seeker of spiritual truth."
"American Jedi" follows one particular follower of Jediism, Opie Macleod, a legend in the community. His story mirrors the path of many Star Wars characters: pain, growth, redemption.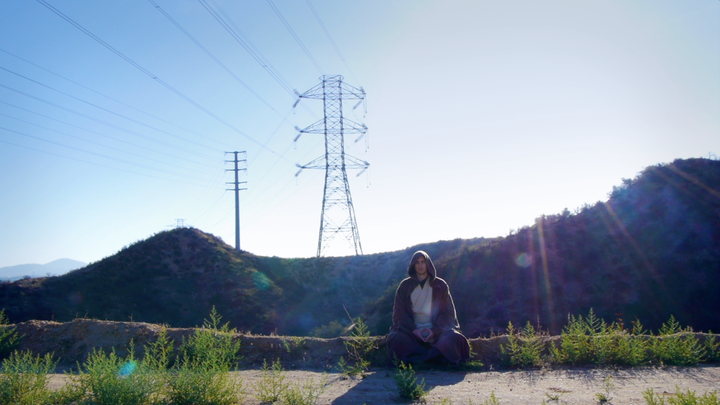 While practicing within the Jedi community, Macleod discovered his then-wife was having an affair with his friend Miles Robinson. This was a lightsaber to the gut on multiple levels.
In the Jedi community, Macleod's wife was considered to be his Jedi student, whom he was training to live an honorable and peaceful life.
Macleod's friend Miles, who we also meet in the film, operated by a very different code. Miles is a practicing Sith.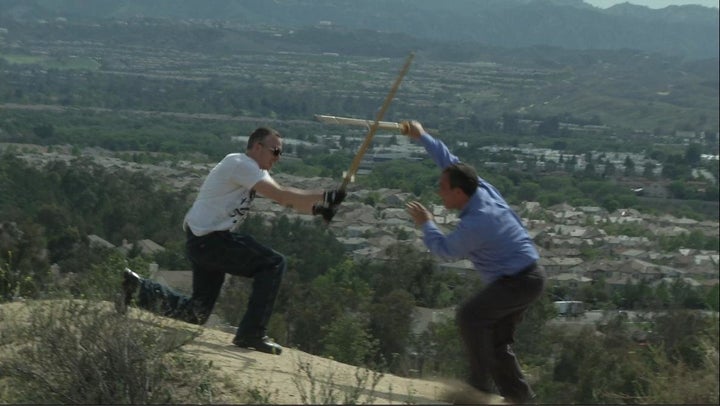 The Sith Code is very much antithetical to the code of the Jedi, stressing emotion and power over peace and harmony.
Peace is a lie, there is only passion.
Through passion, I gain strength.
Through strength, I gain power.
Through power, I gain victory.
Through victory, my chains are broken.
The Force shall free me.
"My student, who I had said was a Jedi Knight, not only tossed the Jedi path away, to follow and explore the Sith path," says Macleod, "but also slept with a Sith."
It was the ultimate betrayal.
Fueled by the personal tragedy, this is where Macleod's hero journey, and the film, ultimately begins.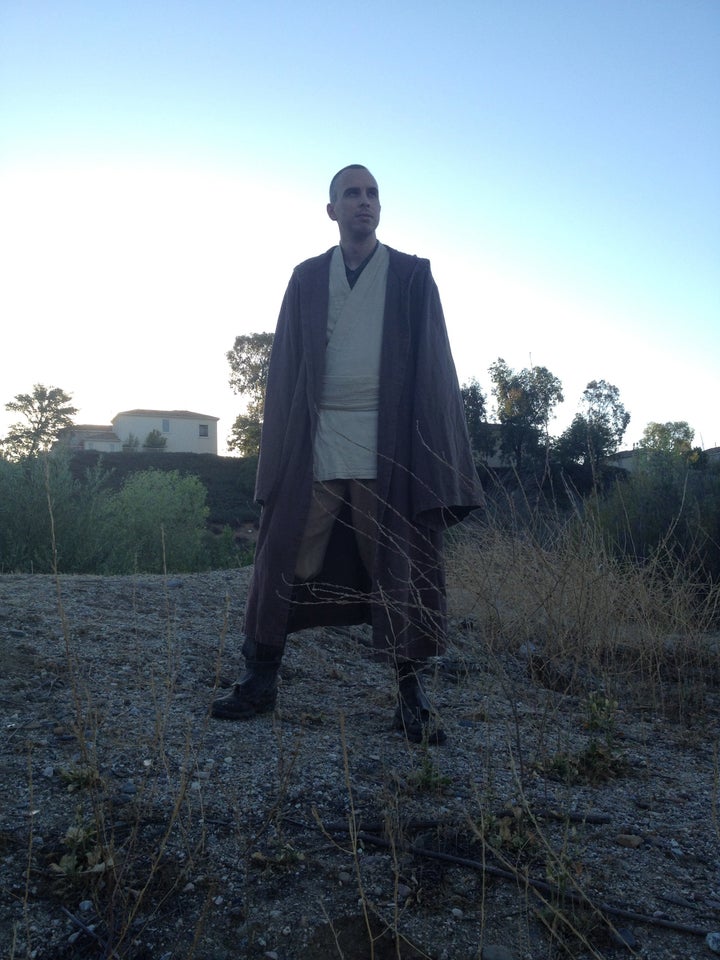 After years away from the community, Macleod has returned to the ways of the Jedi, even taking on a new student, a former marine named Perris Cartwright.
Cartwright, we learn, is dealing with personal trauma of her own, coming to terms with the multiple rapes she suffered while in the marine corps. Reconciling the brutality of her military past with the peaceful existence of the Jedi is "a huge conflict of interest," she says.
"Jediism wasn't like a magic wand. It was a learning process," says Cartwright. "It was like scraping my fist against the cement for a lot of years."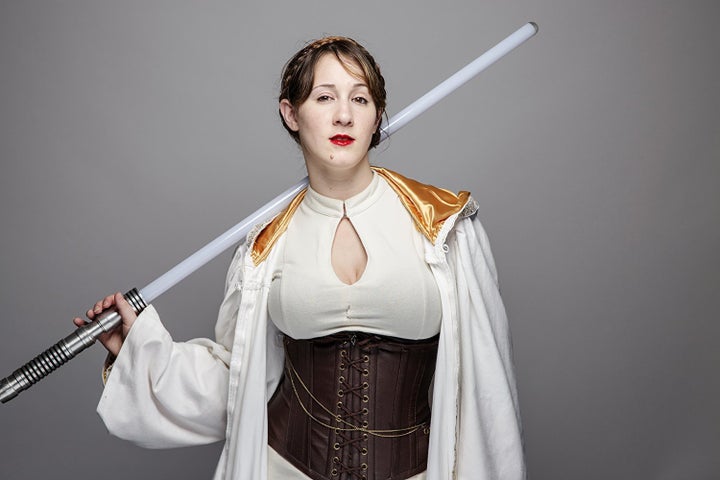 For Macleod and Cartwright, Jediism, like many religions, is a way of life, but also a tool used to navigate through tough times.
"Perris and Opie are two wounded souls," Malaquais says. "It is those wounds that brought them to the Jedi path."
What Malaquais didn't expect was how his own spirituality would change over the course of filming, and the lesson he would learn from his main character, Opie.
"I did not think that I'd be able to use Jediism in regards to my own personal struggles," he says. "Opie Macleod taught me a valuable lesson. Whenever you are confronted with a difficult situation in life, the very first thing you must do is fully accept it."
So, is Jediism a real religion? After all, religions each contain their own mythologies, and "Star Wars" creator George Lucas has always been open about the influence that mythologists like Joseph Campbell had on the series.
"I do believe Jediism is very much a religion," says Malaquais. "Simply because it's inspired by ancient religious practices and it definitely takes the place of religion in the lives of Jedi."
Popular in the Community