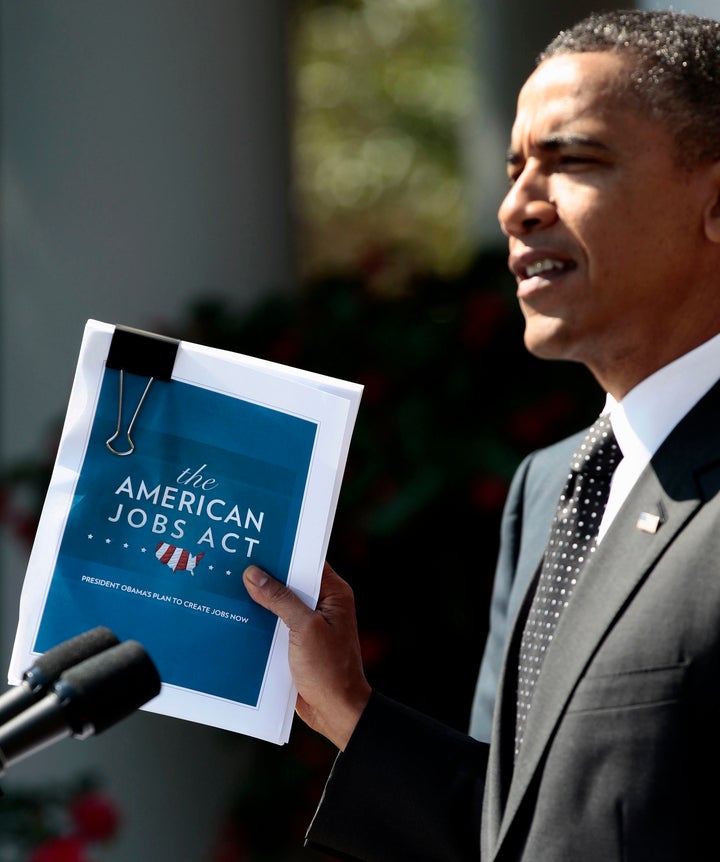 WASHINGTON -- The jobs package President Obama sent to Congress on Monday includes a ban on hiring discrimination against the jobless.
Since last year companies and staffing firms have been slipping "must be currently employed" requirements into online job postings, a practice President Obama has said "makes absolutely no sense."
The provision is modeled on legislation first sponsored this year by Democrats in the House of Representatives, which would ban hiring discrimination against the jobless (but would not make employment status a protected class like race or sex). Republican leaders in the House have embraced some elements of Obama's overall proposal, but spokesmen for House Speaker John Boehner (R-Ohio) and House Majority Leader Eric Cantor (R-Va.) did not respond to requests for comment on the jobless discrimination piece.
The proposed legislation states that hiring discrimination against the jobless undermines the nation's economic stability, squanders human capital, increases demand for unemployment insurance, imposes burdens on publicly funded health and welfare programs and depresses the government's tax revenue. The bill would ban discriminatory language in job ads and also discrimination against the jobless itself. Affected workers could file claims with the Equal Employment Opportunity Commission.
The ban would nevertheless give employers tons of leeway to favor workers with relevant recent work experience. Language in the bill says it is not intended "to preclude an employer or employment agency from considering an individual's employment history or examining the reasons underlying an individual's status as unemployed in assessing the individual's ability to perform the job or otherwise making employment decisions about the individual."
Practically speaking, it's also unlikely that eliminating overt anti-unemployed job ads would prevent businesses from quietly passing over the jobless, a practice that would be difficult to prove.
In August, HuffPost surveyed more than 30 businesses responsible for such ads. Of the ones that responded, most disavowed the discriminatory language, though several staffing firms insisted their clients only wanted employed recruits (see the slideshow below).
Rep. Hank Johnson (D-Ga.), one of the original sponsors of legislation to ban the discrimination, hailed Obama's proposal in a statement.
"Discrimination against the unemployed -- especially the long-term unemployed -- in job ads and hiring practices flies in the face of what we stand for as a nation: Equal opportunity for all," Johnson said. "I'm proud to work with President Obama to stop this injustice."
Six million people have been out of work for six months or longer, according to the U.S. Labor Department.
Below is a slideshow of anti-unemployed job ads: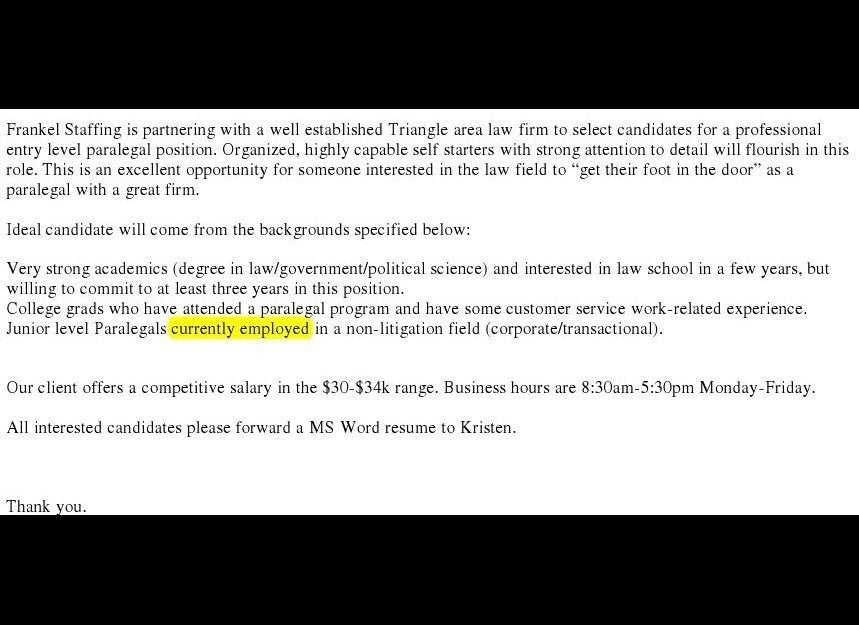 Job Postings
Popular in the Community