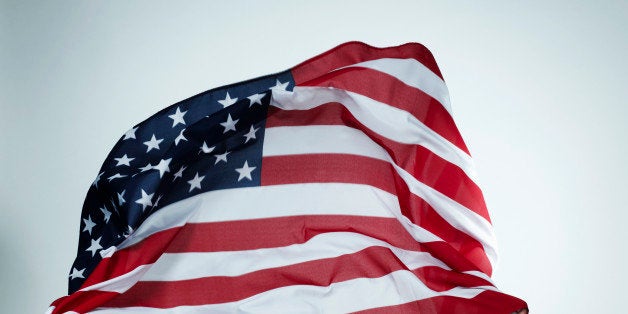 This day commemorates both Veterans Day in the US and Armistice Day abroad, marking the end of the First World War, on the 11th hour of the 11th day of the 1918. This year of 2014 is particularly poignant as it also commemorates the 100th anniversary of the beginning of WW1.
Originally, Armistice Day was celebrated in the US, as an homage to peace and solidarity with the nations of the world who paid a terrible price in WWI, including 116,576 Americans who died. In 1954, the day became Veterans Day in the US.
In Europe, the centennial of the four-year period of the First World War, 1914-1918, is being observed with solemn ceremony, remembering the bravery and courage of 10 million soldiers and nearly 7 million civilians who perished. One million people died in a series of battles across the River Somme, France, in just four months.
Remembered, too, are the failures and foibles of the leaders of governments who precipitated the war, a "march of folly" well-chronicled by historian Barbara Tuchman in the Guns of August.
While Armistice Day signals a renewed interest in Europe in the practicality of peace and reconciliation and unity, here at home we observe Veterans Day still riveted to the narrative of deep fear derived from September 11, 2001.
9/11 was that searing day which was the genesis of the "War on Terror," a perpetual war now in its 14th year, predicted by Washington insiders to last perhaps another 30. We rightly honor those who answered the call of the nation and recall our obligation "to care for those who have borne the battle." How much better would the honor we accord the valorous be if it included guarantees for physical and emotional security after one's service?

9/11 to 11/11 are now the parentheses of our national experience, from terror to war to tributes for those we send to fight. Is America fated to draw a straight line from 9/11 to 11/11, more veterans of more wars? Can we take an evolutionary journey away from terror and toward the peace and reconciliation implicit in Armistice Day?
How do we break the mind-forged bars of fear that presently keep us on the treadmill of war, annihilating our Constitution, eliminating our civil liberties, and dismissing any hope for a domestic economy in which everyone has an opportunity to survive?
Since September 11, 2001, America has gone abroad in search of enemies to slay. Thousands of our men and women have been killed, tens of thousands permanently injured. The ensuing civilian casualties in Iraq and Afghanistan number in the millions.
As America exercises a titanic power of destructiveness we have unwittingly created more enemies. Occupations fuel insurgencies and give legitimacy to those rebel groups who would otherwise be shunned by the societies for which they allegedly fight.
The Middle East is being radicalized by the wars, strengthening resistance; nationalism, sectarianism and jihadism are rising; retribution brings more violent suppression, which in turn creates more enemies and more resistance.
And as if we do not have our hands full in the Middle East, the US military looks west to the South China Sea for relevance, i.e., future conflicts. If that fails, our aging cold war apparatchiks, using NATO cat's paw, are renewing a cold war with Russia.
This Veterans Day, we are locked into a maddening, deadly cycle of perpetual war led on by our home-grown sorcerers' apprentices of rigid ideologies, the flag-waving war profiteers and shadowy foreign powers who are happy to stay behind the scenes. As long as the US does the blood-letting and our taxpayers foot the bill, now in trillions of dollars.
We return to 9/11. On the day of September 11, 2001, and the months that followed, the heart of the world was open to the United States, including expressions of support from Iran and Russia. Flowers adorned American embassies in all countries.
At our point of greatest anguish and pain, the world was there for us. Calling for reconciliation. Calling for a new approach to international relations. Hoping for a moment of reflection and historical perspective.
Our leaders took us in a very different direction. Eleven years ago, in 2003, millions of Americans and citizens world-wide took to the streets to protest the onrushing war against Iraq; a war that used 9/11 as a cover. A war against a nation with absolutely no connection to the 9/11 attacks.
Washington today is a convergence of civic celebration of veterans, and the anticipation that Congress will soon vote to give the President new war-making authority and approve more money for more War in Iraq and Syria.
The last authorization for war against Iraq was obtained fraudulently. But with the upcoming authorization and war appropriations, our civic narrative, deprived of memory, requires no consequence, only the plodding towards more war.
This new request rests not on fraud, but on hubris -- the vainglorious notion that we will, at last, "stabilize" (remake) Iraq, Afghanistan and Syria, that US military might trumps culture, religion, history.
Outside the beltway bubble, another America exists. Here people struggle with an economy where wealth is accelerating upwards, where unemployment, underemployment, low wages, limited opportunities for higher education, the high cost of housing and health care and precarious retirement conditions daily impose physical suffering and mental anguish.
Washington needs a re-evaluate America's role in the world. What makes us safe and secure at home?
In the past month, we have held listening sessions with groups of people in Iowa, New York, Oregon, Washington State, Northern and Southern California, and Colorado, inquiring what "National Security" really means to them.
What we are finding is that some Americans define national security not in terms of military prowess or foreign invasions, but in terms of true human security for America, including food security and economic security.
The recent elections and polls reflected this too, with the state of the economy weighing on people's minds, and foreign policy way down the list.
Washington, D.C., on the other hand, has created a grim equation. National Security = more war. National Security = less freedom. National Security = the hemorrhaging of taxpayer money to war in sacrifice of the domestic economy.
We can report from those meetings, there is another America stirring.
Unlike Capitol Hill, the other America has been shaken, but still holds fast to ideals and to the Constitution. It is an America restless for change, keenly aware of promises not delivered, and resentful of a system which profits the few while keeping the many fearful and at war.
America's future may well be described by whether we can successfully navigate the path from terror to peace, a path from 9/11 to 11/11 and the spirit of Armistice. It is a path that requires truth, reconciliation, commitment and courage. War-weary Americans are ready for a new direction, whether official Washington is ready or not.
Let us take this four-year period, from 2014 to 2018, the 100th anniversaries of the global battle of WW1 to the Armistice of November 11, 1918, to bring our own great transition from entrenched commitment to perpetual war.

Join us on the journey from #911 to 1111 #From Terror to Peace. #911to1111 #FromTerrorToPeace
Support HuffPost
The Stakes Have Never Been Higher
Popular in the Community