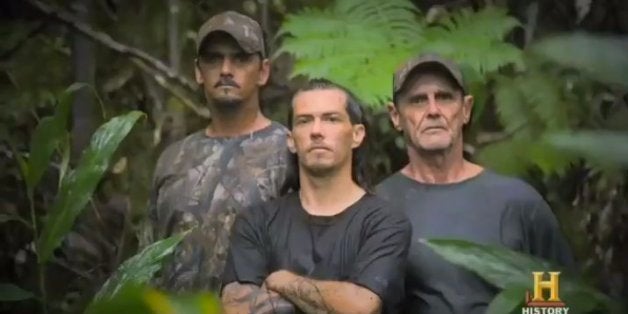 The History Channel's new series "American Jungle," which depicts clans of Hawaii hunters battling it out as they hunt down pigs, goats and cows, is angering some top state officials, including Gov. Neil Abercrombie, who has threatened legal action.
"Portraying our local hunters as primitives demeans our people and their contributions to subsistence and wildlife conservation," Abercrombie said in a recent press release. "This appears to be a fictional 'reality' production with no connection to actual hunters in Hawaii. If we discover any laws or regulations have been broken we will vigorously pursue legal and/or criminal charges."
Hawaii's Department of Land and Natural Resources called the show "inaccurate, offensive, and in some cases, potentially illegal."
The department says it is investigating whether anyone involved with the show broke state laws or administrative rules during the production's filming. Violators may be subject to prosecution or DLNR administrative hearings.
The show's producers could not be immediately reached for comment.
DLNR points out that hunting at night, which the show depicts, is illegal in Hawaii. The department also says that it denied a permit request from the show's producers to film on state forest lands.
"We denied the film permit request because it failed to provide sufficient details to indicate the show's content, and raised concerns as to possible illegal activities that might be depicted in the series," DLNR Chair William Aila said in a statement.
The show hasn't just upset state officials; animal rights and game management groups have also weighed in. The Hawaii Humane Society said the hunting practices depicted in the show allowed for prolonged and unnecessary animal suffering.
The History Channel describes the show this way on its website:
In American Jungle, we witness the triumphs of families that have chosen to live off a land they love and revere. Just like their ancient ancestors, these hunters choose to use knives and spears to take down their prey, which includes feral bulls, wild boar, goats and rams. Each clan takes a unique path through the jungle. As the animals desperately search for water during the dry season, the hunting families are forced to follow their prey and cross trails fought over for generations. In a land where traditions run deep and ancient spirits rule the mountains, a new challenge takes hold for these two months. The will to survive takes hold as these clans battle nature and each other to become king of the American Jungle.
Related
Before You Go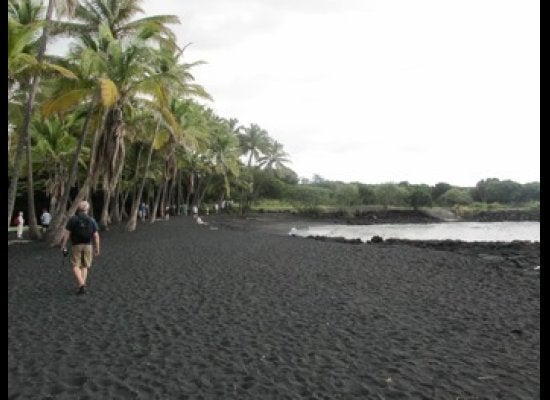 Around Hawaii's Big Island