Petty Officer 2nd Class Daunte Reed has spent 14 years in the U.S. Navy, but his life could change with one giggle this weekend.
The contest, which is part of the annual conference of the Association for Applied and Therapeutic Humor, requires the chosen laughers to face off against each other as the audience determines who has the most contagious guffaw.
Reed is hoping to be a serious contender for the title of top laugher.
"I've been told I have a contagious laugh," Reed, 33, told The Huffington Post. "It doesn't take much to make me laugh."
But he may have a tough time of it. The chosen laughers can't be Johnny-one-chuckles in their snicker stylings, according to the contest's organizer, Canadian filmmaker Albert Nerenberg.
"We will audition people until we get to the top 10, and then we eliminate them by having them attempt different laughs," Nerenberg told HuffPost.
The variations include the belly laugh, the Alabama knee-slapper, the maniacal laugh and the diabolical laugh. The last one is the most challenging according to Nerenberg, who said the goal is to make the audience laugh with your laugh.
"It's a solo laugh that requires a good diaphragm," he explained to the San Diego Downtown News. "Whereas the other laugh styles require someone to get the audience laughing, a good diabolical laugh requires the laugher to infect himself and start laughing naturally."
Even Reed admits that one may throw him for a loop.
"That one's going to be hard," he said. "I do a better Alabama knee-slapper and a maniacal laugh."
Saturday's contest is the first national championship in the U.S., although Nerenberg has organized previous national laughing contests in Canada and Japan and a state championship in California back in 2010, while making a documentary called "Laughology."
He said he got the idea after watching Ultimate Fighting Championship bouts -- no joke.
"Before all these fights, there is a stare-down and, many times, the fighters begin to spontaneously laugh," Nerenberg told AOL News. "They triggered laughter through eye contact and their proximity to each other. This is not uncommon." Nerenberg is seriously convinced that laughing contests could be the next big thing.
"People think it's a novelty, but they're quite suspenseful," he told HuffPost. "The person who wins isn't always the best, but the top three contenders are always the best."
Also, he thinks that the contests showcase a special breed of human being, a type we could use more of.
"These people bring more joy to the world," he said. "They tend to be cheerful, upbeat types. We've never had a clinically depressed person win so far."
Nerenberg can see a possible TV show or professional competition in the future, and Reed, for one, is ready to join him.
"If I could go pro, I would," Reed said.
Before You Go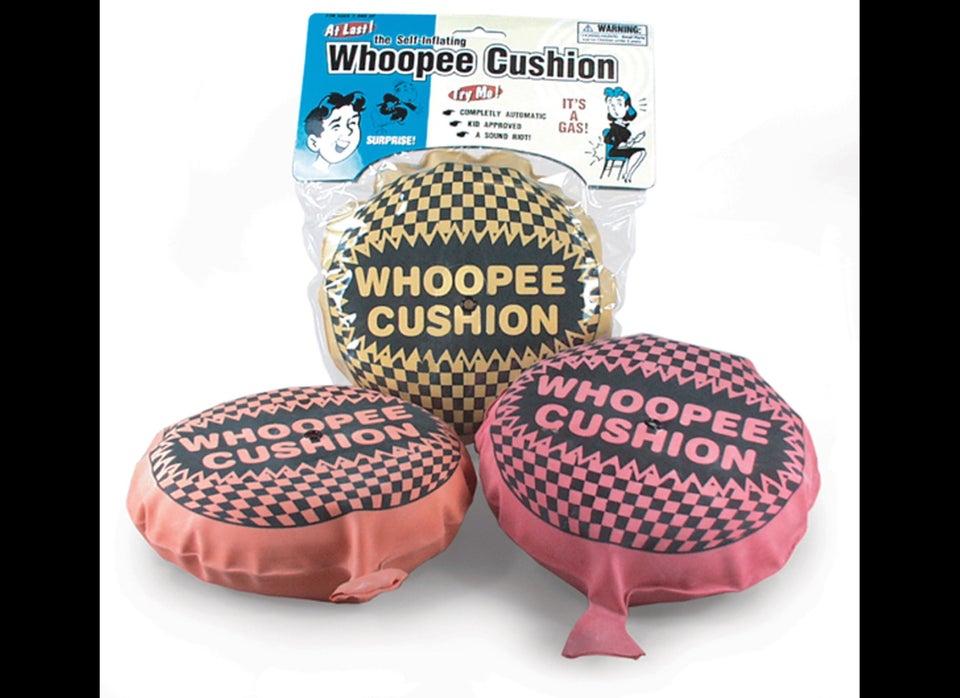 Prank Novelties Then And Now
Popular in the Community