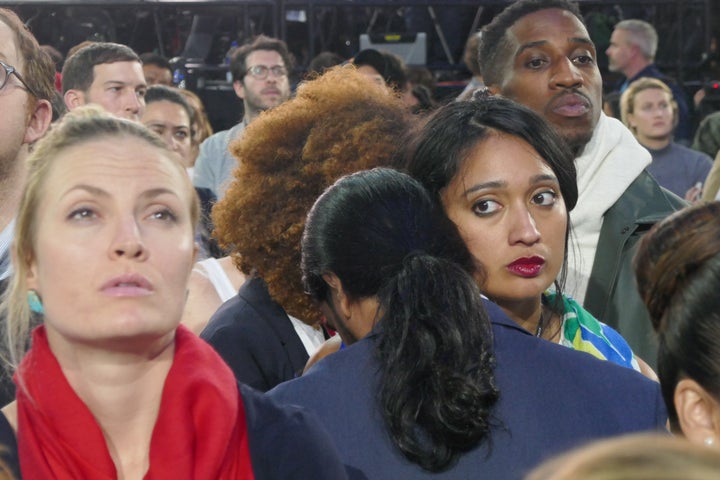 Waking up today felt like waking up from a fever dream.
Over the past 18 months, minorities have endured an immense amount of collective trauma throughout the course of this long, arduous presidential campaign. Many of us have faced threats to the very core of our identities and beliefs, compounding the pain of this moment even more.
And now, the man who lobbied all of those threats against us is set to hold the highest office in the developed world.
As a queer person who left the American South four years ago to escape the kind of bigotry that laid the foundation for Trump to ascend to the presidency, I am utterly terrified.
I'm terrified for the people of color in this country who just endured the most blatantly racist presidential campaign in recent memory, on top of the daily horrors and struggles of being a POC in this country. What does this mean for the future of racial minorities in America? Our new president is blatantly out of touch with the needs of the most vulnerable members of our population. What does it mean to have a man endorsed by the KKK win this race in 2016? What kind of message are young kids of color receiving about the world they will come of age in?
This is a time for us to feel our terror, feel our pain and to mourn.
Soon, we will get back up, and fight against this new set of challenges ― fight against the embodiment of bigotry and hatred that will soon ascend to the presidency and take our country in a direction that none of us can predict.
But for now, let us feel the sheer terror of that prospect ― and take care of one another as we turn and face the unknown.
Popular in the Community