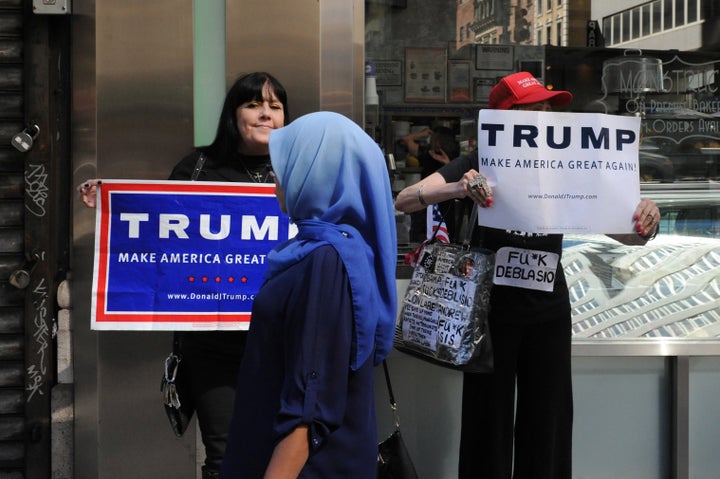 As news of President-elect Donald Trump's victory began to sink in, some Muslims in America started fearing for their safety.
This rise in anxiety should come as no surprise, but neither should the resilience shown by the American Muslim community. Trump has spouted Islamophobic rhetoric throughout his campaign, and promoted the idea that Muslim refugees should be barred, or highly vetted, before entering America because of their faith. But Islamophobia isn't a new thing ― it's been a very present part of the Muslim experience in America at least since 9/11. 
While expressing worry that Trump's presence in the White House could embolden racists to act out against members of the faith, American Muslims are getting ready to spend the next four years organizing and building coalitions within the community and outside of it. 
As comedian Dean Obeidallah pointed out in The Daily Beast, Muslims and other minorities have developed a "thick skin" when it comes to confronting hate. 
"True, it's painful that Trump won but Muslims and other minorities have a thick skin given the hate we have been subjected to in recent years such as the recent spike in hate crimes against Muslim Americans by self-professed Trump supporters," he wrote. "But let's put this in context. We may have lost an election but we are not defeated. We will neither move to other countries nor retreat to the shadows. We will never surrender."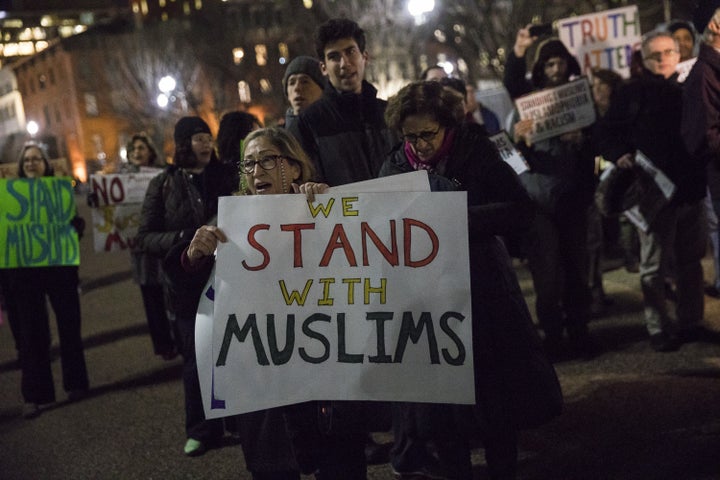 But that's not to say the fear isn't real.
On Wednesday, a Muslim student at San Diego State University claimed she was attacked and robbed by men who appeared to be Trump supporters. The men reportedly stole her car and made comments about Trump and the Muslim community, according to campus police.
On social media, some Muslim women who wear hijab expressed fear that they would be targeted for wearing the religious head covering in public. 
Others encouraged friends and family to be vigilant in case any threats should arise. 
Rabiah Ahmed, director of media for the Muslim Public Affairs Council (MPAC), said that fear of backlash against Muslim women who wear hijab is a constant concern that heightens during politically divisive times. 
"Women will need to make their own individual choices as to whether they are comfortable wearing the headscarf," Ahmed told HuffPost in an email. "The fear and concern is real."
Ahmed said that many of the women she's spoken to are also concerned about their children ― how they will be treated at school and what message this sends them. 
But amidst the fear, she's seen signs of hope ― especially in the stories she's heard of people reaching out personally to Muslim and other minorities to let them know they stand in solidarity.
"We need our allies and fellow Americans of all backgrounds to stand shoulder to shoulder as we fend off all the extreme, bigoted policies that the Trump campaign offered their supporters," Ahmed said.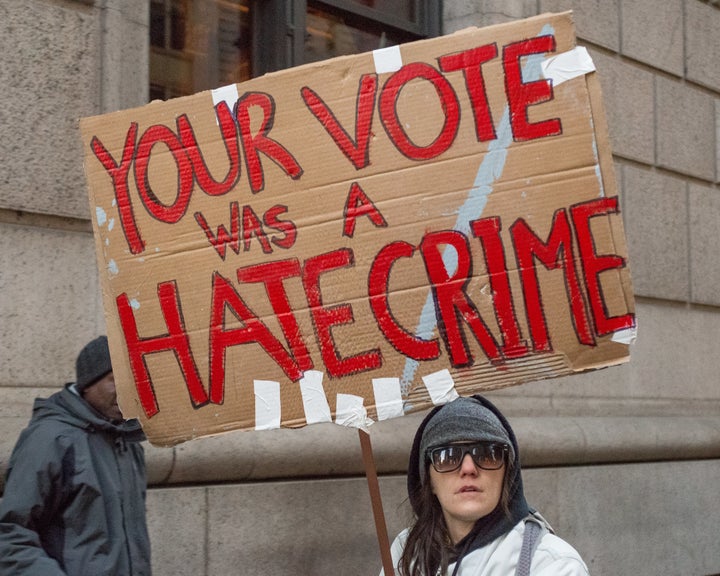 Linda Sarsour, co-founder of the advocacy group MPowerChange, said that she's experiences something similar. 
"What gives me hope is my Black, Latino, Asian, Jewish, Christian and Atheist friends who have reached out and are engaging in protests not even 24 hours after the Trump announcement," Sarsour told The Huffington Post. "They are sending a strong message against racism, islamophobia and sexism."
In their response to Trump's election, the Council on American-Islamic-Relations, the nation's largest Muslim civil rights and advocacy organization, said that they planned to hold the new president to the "highest standard" in defending the rights of all Americans.
"God willing, the American Muslim community will continue to mobilize to challenge bigotry, to uphold justice and to protect the freedoms and rights of all Americans," CAIR officials said in a statement. "American Muslims will also increase outreach to their fellow citizens of other faiths and backgrounds to build bridges of mutual understanding and cooperation."
Regardless of the situation, God commands us to stay dedicated to good and to each other.

Imam Suhaib Webb
"I'm assuming that the next four years will be hard, but we must use a Trump victory to renew our connection to God and communities so we can organize around important issues that concern us all," Webb told CNN. "Regardless of the situation, God commands us to stay dedicated to good and to each other. Nothing changes. My passion is greater than it was yesterday."
UPDATE: A previous version of this article included information about a supposed attack on a Muslim woman in Louisiana. The student later admitted to investigators that she had fabricated the story. This article has been updated.
REAL LIFE. REAL NEWS. REAL VOICES.
Help us tell more of the stories that matter from voices that too often remain unheard.
BEFORE YOU GO
PHOTO GALLERY
Muslims Clap Back At Trump's Islamophobia By Voting