Summer usually means one thing to many American families: road trip. We flock to our national parks (thanks Teddy R.!) in droves--in 2009, 285 million people went to a park. Obama's visit with his family in August 2009 must have helped inch that number up a bit, as did the first family's recent stint at Maine's Acadia National Park.
Plus, Vice President Joe Biden is visiting Yellowstone National Park today and the Grand Canyon on Tuesday to check up on the progress of park improvements funded by Obama's stimulus program. About $25 million from the $862 billion stimulus went to construction and maintenance projects in the national parks, according to ABC News.
Since August is just around the corner, we love road trips and it's blisteringly hot in NYC, we thought we'd put a list together of our favorite national parks that are within driving distance of big cities.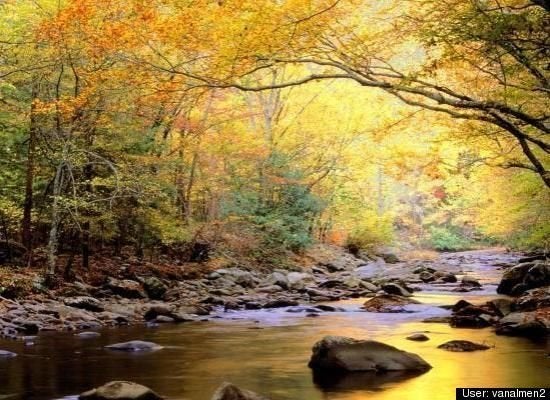 Best National Parks In America