American cable news networks continued to have little time in their schedules for the political crisis in Egypt on Tuesday and Wednesday.
Though the country's president, Mohammed Morsi, is on the verge of being driven from office, MSNBC, Fox News and CNN mostly spent their time on other things.
A perfect example of this choice could be seen when Morsi took to television to deliver a live address to try and save himself from being ousted by protesters and the military.
It was an unquestionably big moment in the story of Egypt and of the broader Arab Spring, which had been heavily covered by US media in 2011.
Yet none of the three main cable news networks carried the speech live. CNN's Wolf Blitzer acknowledged the speech was happening, said the network was "monitoring" it closely, and added that something "historic" was going on in the country. He then turned back to the Zimmerman trial. On MSNBC, Chris Matthews cut to footage of some of the protests, and then went to commercial. When he returned, it was for a segment on Michelle Obama and Laura Bush. Fox News, meanwhile, stuck a story about a 19-year-old's Facebook page.
If viewers wanted to hear what Morsi had to say, they could turn to online sources.
As the night went on, Blitzer and Anderson Cooper each had segments on the conflict. CNN's other primetime shows ignored it entirely. On MSNBC, only Chris Hayes had extended coverage of what was happening, devoting two segments to the crisis.
The trend continued on Wednesday:
Before You Go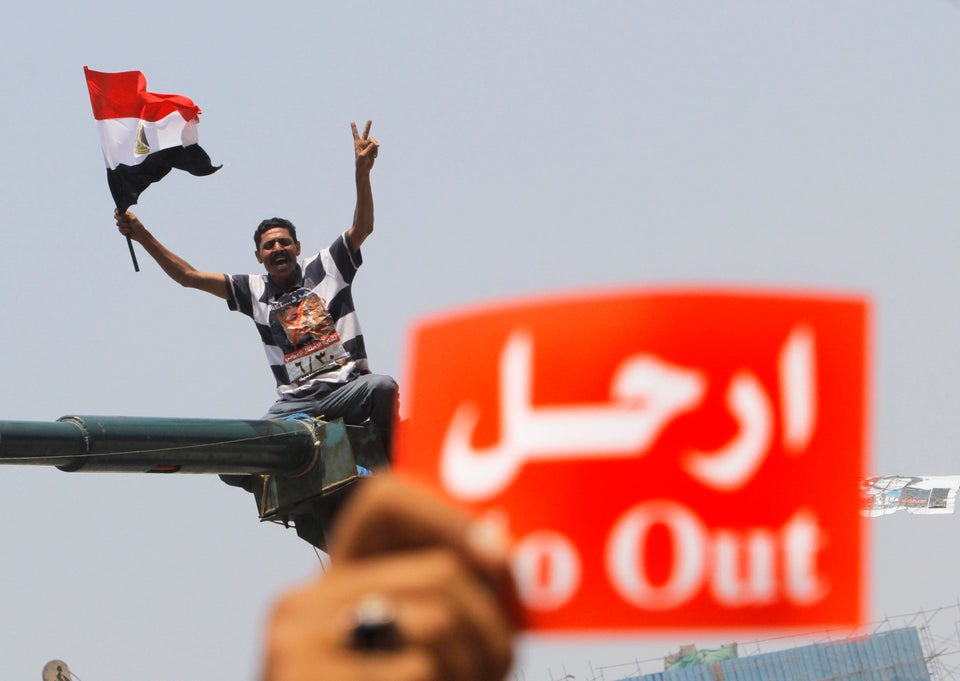 Egypt Protests Morsi's First Year
Popular in the Community