Isaac Caldiero became the first American Ninja Warrior Monday night, finally completing the Finals obstacles and beating out over 3,500 competitors before him.
Already thinking about next year, Caldiero is challenging the show to make the course more "impossible," as the "AMW" Finals obstacles had similarly been deemed by many before him.
Speaking with The Huffington Post, Caldiero responded to comments he made in his original audition video for the show, where he said he knew for a fact he'd be the next American Ninja Warrior and that his goal was to "inspire the producers of the show and the people who design the course to step it up a notch."
Now that he has conquered the course and achieved "Total Victory" -- beating every stage, in "ANW" parlance -- Caldiero once again wants the course to get an upgrade.
"Yeah, most definitely," said to HuffPost on whether he still wants the course creators to step it up. "Just the nature of the sport, as with any sport, people train and get stronger and, naturally, it has to get harder. They have to evolve the obstacles with the athletes."
Caldiero said that he does feel as if the course has gotten harder every year, which has been "great," but thinks the course creators "should keep pushing it forward" as "it's going to movitvate people to keep training harder and to be better athletes."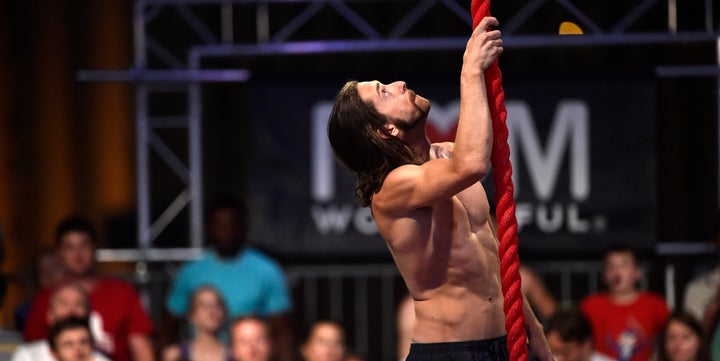 This ties into Caldiero's closely held belief that people should be striving to beat the "impossible," which is his "main motivation for this competition." Caldiero told HuffPost:
This competition has been deemed as impossible for so many years. Everyone is like, "This course is impossible, no one can do it. It's impossible." And deep down inside, I'm like, you know what, I know I can actually do this. I want to do the impossible. I want to become the guy who becomes the first American Ninja Warrior. And now that that's happened, I want to inspire the world and everyone around me, to find your impossible and do it.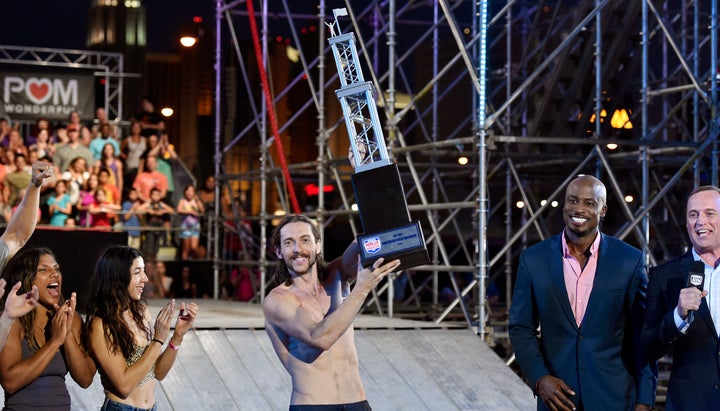 Before winning the $1,000,000 in prize money for the "ANW" competition, Caldiero was a professional rock climber who did various odd jobs to sustain his lifestyle of mountain climbing in various places of the American West.
According to Caldiero, he had never made more that $10,000 in a year, and had stretches of time where he only lived off $200.
He has no plans to change his traveling lifestyle with his girlfriend and fellow "ANW" competitor, Laura Kisana, and as of now will invest the winnings along with using them to upgrade the engine in his 1978 Dodge Jamboree RV, but "definitely won't be doing any busboy-ing anytime soon," Caldiero told HuffPost. "Obviously little things will change here or there, but at the end of the day, we just want to go rock climbing and we're going to continue to do so."
PHOTO GALLERY
Fall Movie Preview 2015
For a constant stream of entertainment news and discussion, follow HuffPost Entertainment on Viber.
Calling all HuffPost superfans!
Sign up for membership to become a founding member and help shape HuffPost's next chapter