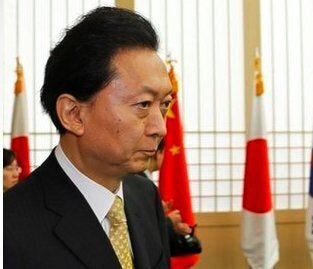 On Memorial Day, America honored its war dead. Across the Pacific Ocean, the ghosts of war continue to haunt the coastline of Japan, now awash in political angst over the military base on the island of Okinawa.
This week, the Japanese Prime Minister Yukio Hatoyama announced his resignation, bringing to an end a short reign marred by public outrage over Okinawa. Earlier, he had apologized profusely to the public for reneging on his earlier commitment to get rid of the U.S. military presence looming over the small island. For years, local communities have grown increasingly frustrated and disgusted with the legacy of the postwar American occupation. The noise disruption and fears of violence and crime related to the base have strained the relationship between service members and the civilians whose land has been taken over in the name of security.
The move infuriated Okinawans who have long shouldered the heavy U.S. military presence. Okinawa alone houses more than half of the 47,000 U.S. troops in Japan, stationed under a bilateral defense alliance.

For years, Okinawans have complained about base-related noise, pollution and crime, and many want the military presence on the island reduced or the Marine Corps Air Station Futenma moved off the island entirely.

A separate survey by the Yomiuri, Japan's top-selling newspaper, showed Monday some 81 percent of respondents disapproved of Hatoyama's decision to keep the U.S. base on Okinawa. Nearly 60 percent called for his resignation over the issue.
Concerns about pollution, accidents and the economic impact are bound up with wider anti-militarist sentiments.

Okinawa played a significant role as a springboard for the US-led wars in Korea and Vietnam, provoking sustained demonstrations against the latter, and the US military presence, in the late 1960s and early 1970s. The region remained under direct US administration until 1972 when protests forced its return to Japanese control. Controversy flared again after the brutal rape of a young schoolgirl by US servicemen in 1995.
So today, Japan's body politic is struggling to cast off Washington's dominion, while the Obama administration brandishes a new foreign policy framework based on tempered liberal internationalism and "soft power." But it doesn't look like leaders on either side of the Pacific are willing to break the status quo left by their predecessors. The Okinawa base still stands as a symbol of an invidious occupation, and the communities living in the shadow of the U.S. hegemony every day grow more and more resentful of their "protectors."
Calling all HuffPost superfans!
Sign up for membership to become a founding member and help shape HuffPost's next chapter