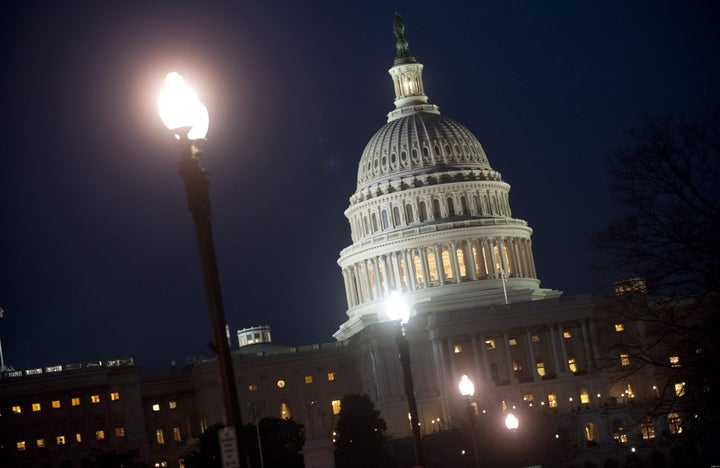 One of the biggest oil lobbying organizations now plans to directly back political candidates.
The American Petroleum Institute (API) -- the main U.S. trade association for the oil and gas industry -- recently announced that beginning in the second quarter of this year, it will take a turn towards direct political donations. API, who has companies like ExxonMobil and Chevron among its 400 members, spent about $7 million last year on lobbying efforts alone.
One of the greatest concerns, as Think Progress reports, is that API runs committees that set oil industry standards. The commission investigating the BP oil spill reported that API was in too compromising a position to set the standards -- the institute resists improving safety rules due to concerns over the costs. API's Martin Durbin admits to Bloomberg News, "At the end of the day, our mission is trying to influence the policy debate."
Now, the institute will take direct aim at political candidates. Most of these candidates are expected to be Republican, as oil-supported action committees tend to support the Republican party. Last year, the Independent Petroleum Association of America gave 77 percent of their contributions to the Republican party. Bloomberg reports that during the 2010 election, oil and gas companies were the 15th largest source of political contributions. Koch Industries Inc. was the largest contributor in the industry, and gave over 90 percent of their money to Republicans.
Past Huffington Post pieces show that API has previously campaigned against climate legislation, and Greenpeace revealed a memo from API president Jack Gerard suggesting the institute fight climate legislation by defining it as "tax increases on our industry."
The Obama Administration has questioned the entire lobbying industry. In the 2012 budget, the administration proposed removing the billions of dollars that taxpayers pay in subsidies to oil companies each year. The administration estimates that in a decade, this repeal would yield $46 billion. Until action is taken though, Big Oil will continue to tighten the strings that influence the policies affecting its corporate interests.
Calling all HuffPost superfans!
Sign up for membership to become a founding member and help shape HuffPost's next chapter