American Pharoah has cemented his misspelled name among horse racing royalty, claiming the Triple Crown with his win at the Belmont Stakes on Saturday, a feat not done since 1978.
Pharoah ended the longest Crown drought by sweeping the sport's top three races, becoming only the 12th horse ever to do so.
American Pharoah, ridden by jockey Victor Espinoza, beat a tough field of seven other thoroughbreds by 5 1/2 lengths.
Espinoza guided the three-year-old colt to the rail at the start, taking the lead in the first quarter. Trailing American Pharoah for most of the race was Materiality, before Mubtaahij and Frosted made plays for second. But no one could overtake American Pharoah, who secured his spot in history as he crossed the finish line.
Horses Frosted and Keen Ice took second and third, respectively. Mubtaahij finished fourth, followed by Frammento, Madefromlucky, Tale of Verve and Materiality.
American Pharoah paid $3.50, $2.80 and $2.50.
While he was a heavy favorite heading into the race at Belmont Park in Elmont, New York, American Pharoah had plenty going against him and his Hall of Fame trainer Bob Baffert. For one, Pharoah was competing with far less rest than his competitors, as the only horse at Belmont who ran in the other two Triple Crown races, the Preakness Stakes and the Kentucky Derby. Then there is the length of the Belmont track, which can easily leave horses running on empty before the finish line. Belmont is a 1 1/2-mile race, while the Derby is 1¼ miles and the Preakness 1 3/16 miles. For that reason, the final race in Triple Crown series is called the "Test of the Champion."
Baffert, the second-oldest trainer to win the Triple Crown, according to NBC, said after the race he was "very emotional."
"I'm thinking about my parents. I wish they were alive to see this," Baffert said. "They were with me today. I was talking to them the whole race."
Also in attendance on Saturday was Penny Chenery, the owner of Secretariat, who won the Triple Crown in 1973. American Pharoah may join Secretariat on the short list of Triple Crown winners, but did so with a slower 2:26.65 time. The last horse to win the Triple Crown was Affirmed in 1978.
American Pharoah secured his Crown over the course of five weeks, winning the Kentucky Derby on May 2 and then the Preakness on May 16 on a rain-drenched track.
Along with the Crown, Pharoah's win comes with a $800,000 winning. While it was Pharoah's first attempt at the holy grail of racing, it was Baffert's fourth, and jockey Espinoza's third. "I've been through it three times," Baffert said. "I've been really lucky for three times, and I got beat by an inch one time."
I'm very emotional," Baffert said after the win. "I'm thinking about my parents. I wish they were alive to see this."
American Pharoah is owned by Ahmed Zayat, originally of Egypt, who became a successful businessman after moving to the U.S. at age 18.
Following the win, Zayat said the horse's accomplishments were for the sport.
"We need stars," Zayat said.
Expressing disbelief, Baffert added, "I still can't believe it happened," noting that the hunt for the Triple Crown has cause him a lot of "misery."
A sentiment American Pharoah's jockey shared, exclaiming, "Holy sh-t!" after the race.
"It's special," Espinoza added. "Cost me a lot of stress trying to get it, but finally...the third time's the charm."
First: $800,000 Second: $280,000 Third: $150,000 Fourth: $100,000 Fifth: $60,000 Sixth: $45,000 Seventh: $35,000 Eighth: $30,000
Pharoah joins an elite group of horses who have won the Triple Crown: Sir Barton (1919), Gallant Fox (1930), Omaha (1935), War Admiral (1937), Whirlaway (1941), Count Fleet (1943), Assault (1946), Citation (1948), Secretariat (1973), Seattle Slew (1977) and Affirmed (1978).
Correction: This article initially misstated the year in which Secretariat won the Triple Crown as 1978; it was 1973.
1979 — Spectacular Bid, 3rd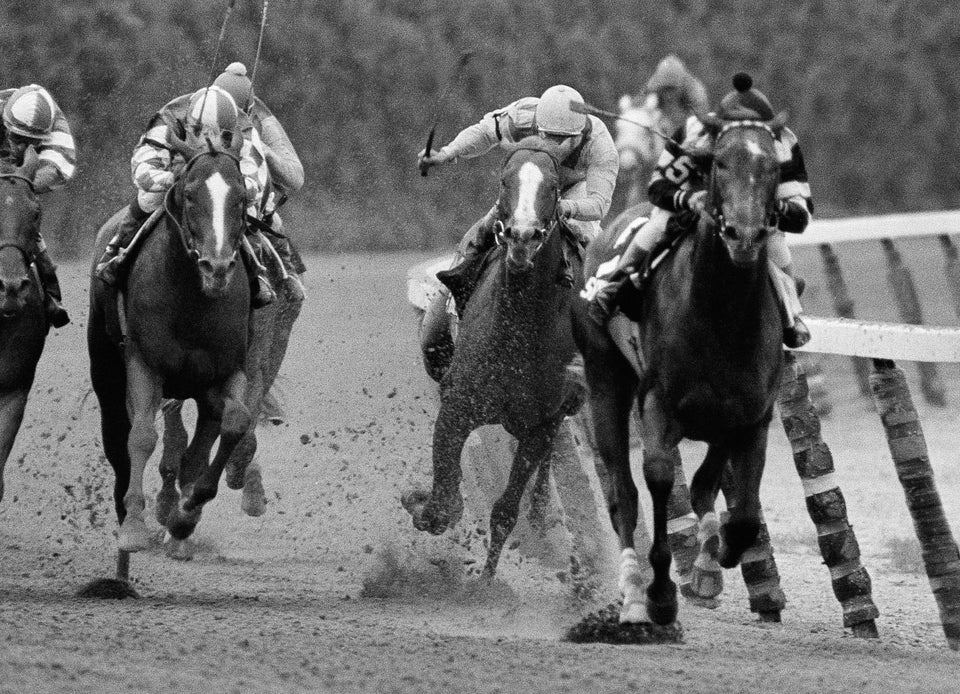 1981 — Pleasant Colony, 3rd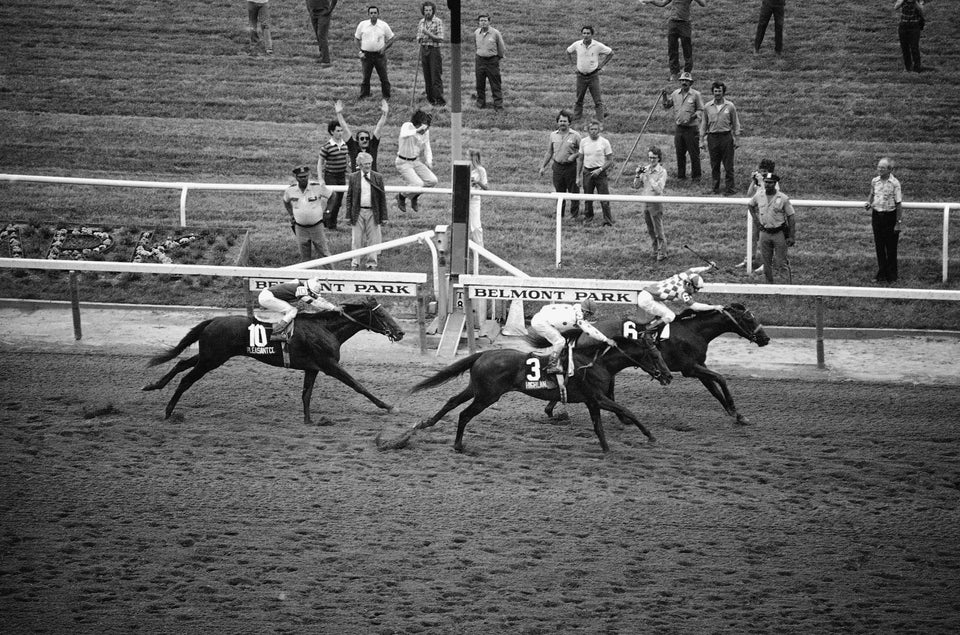 1987 — Alysheba, 4th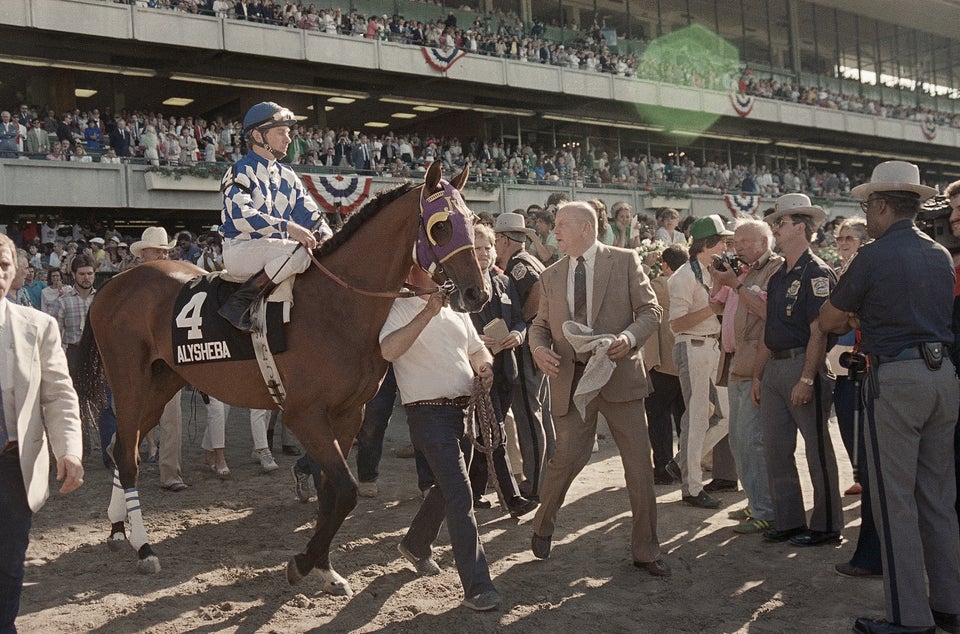 1989 — Sunday Silence, 2nd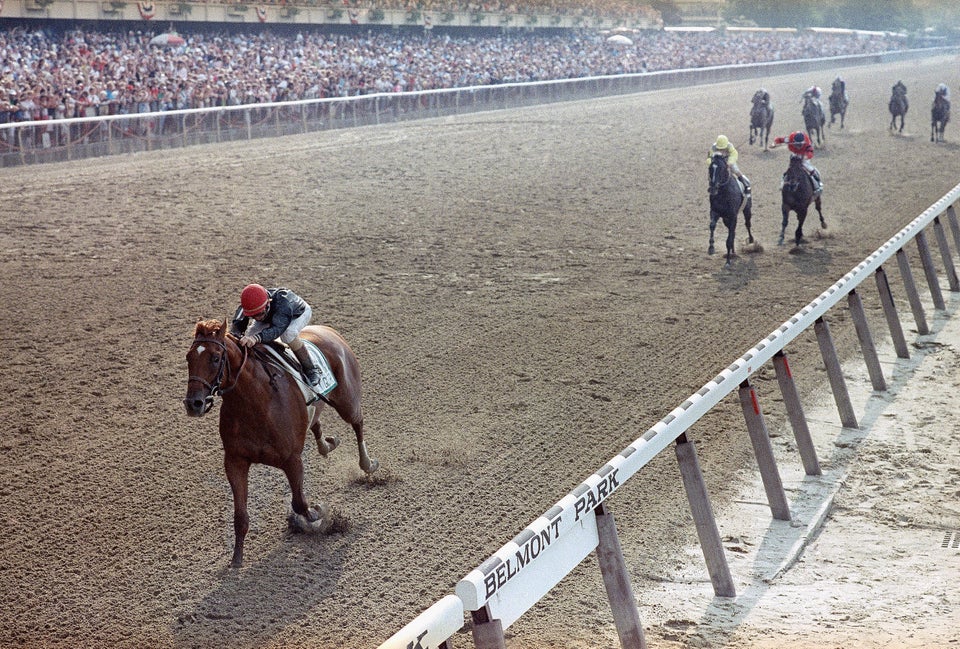 1997 — Silver Charm, 2nd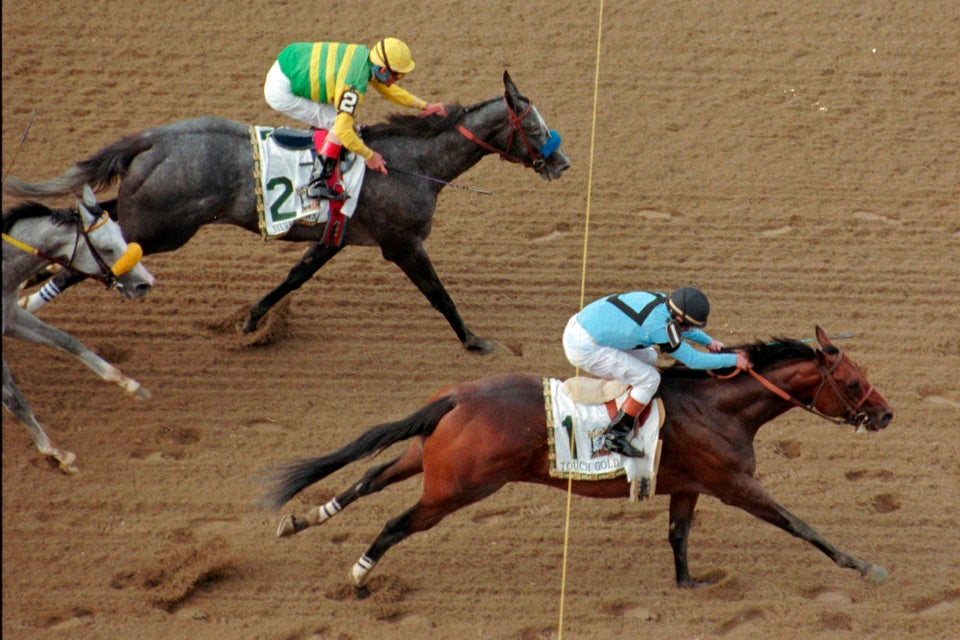 1998 — Real Quiet, 2nd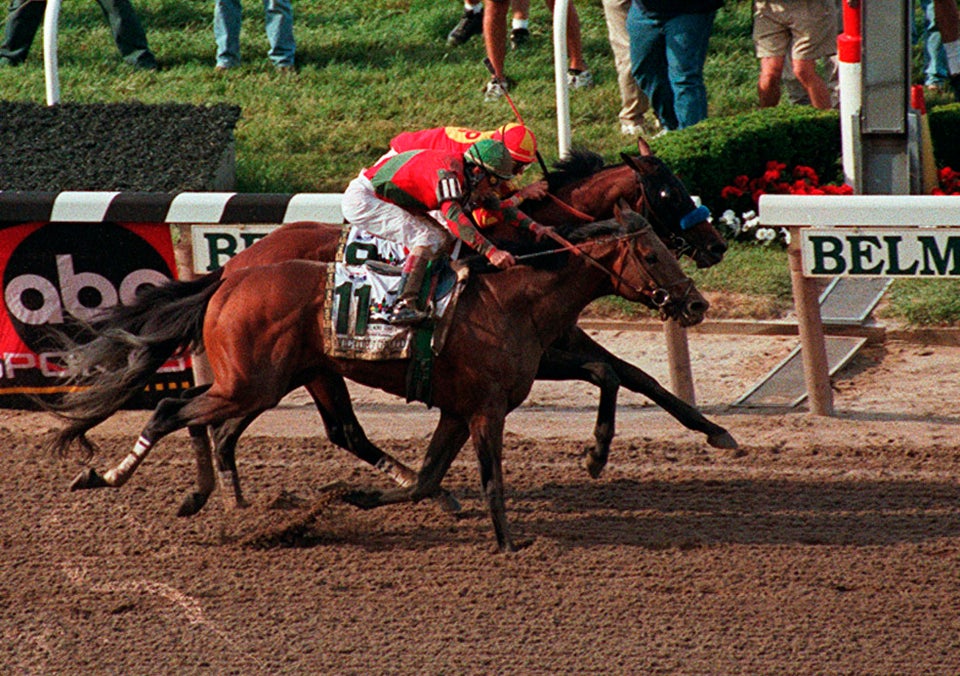 1999 — Charismatic, 3rd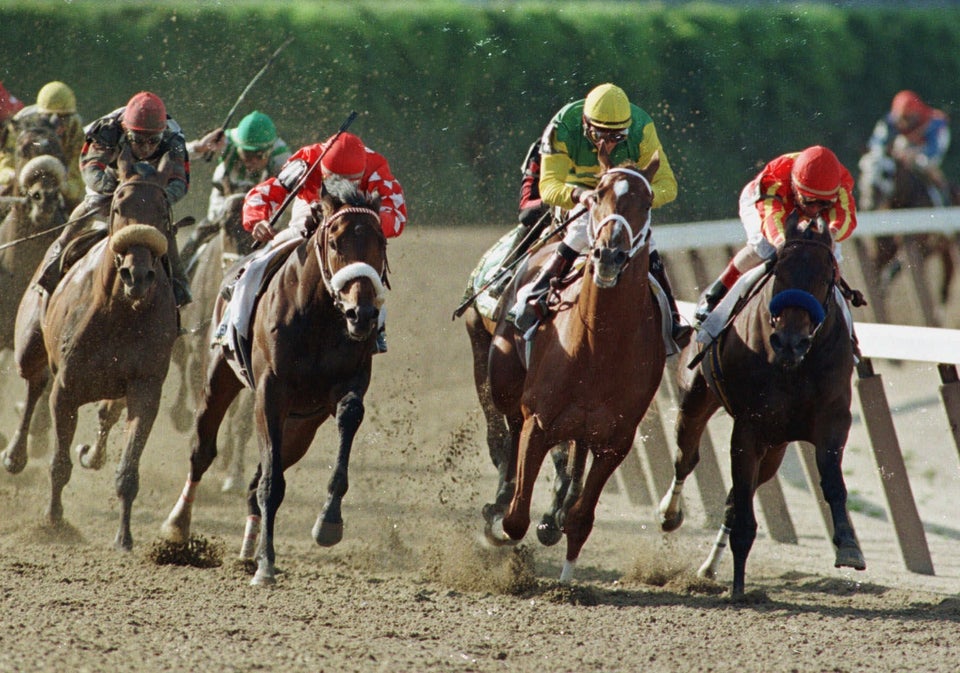 2002 — War Emblem, 8th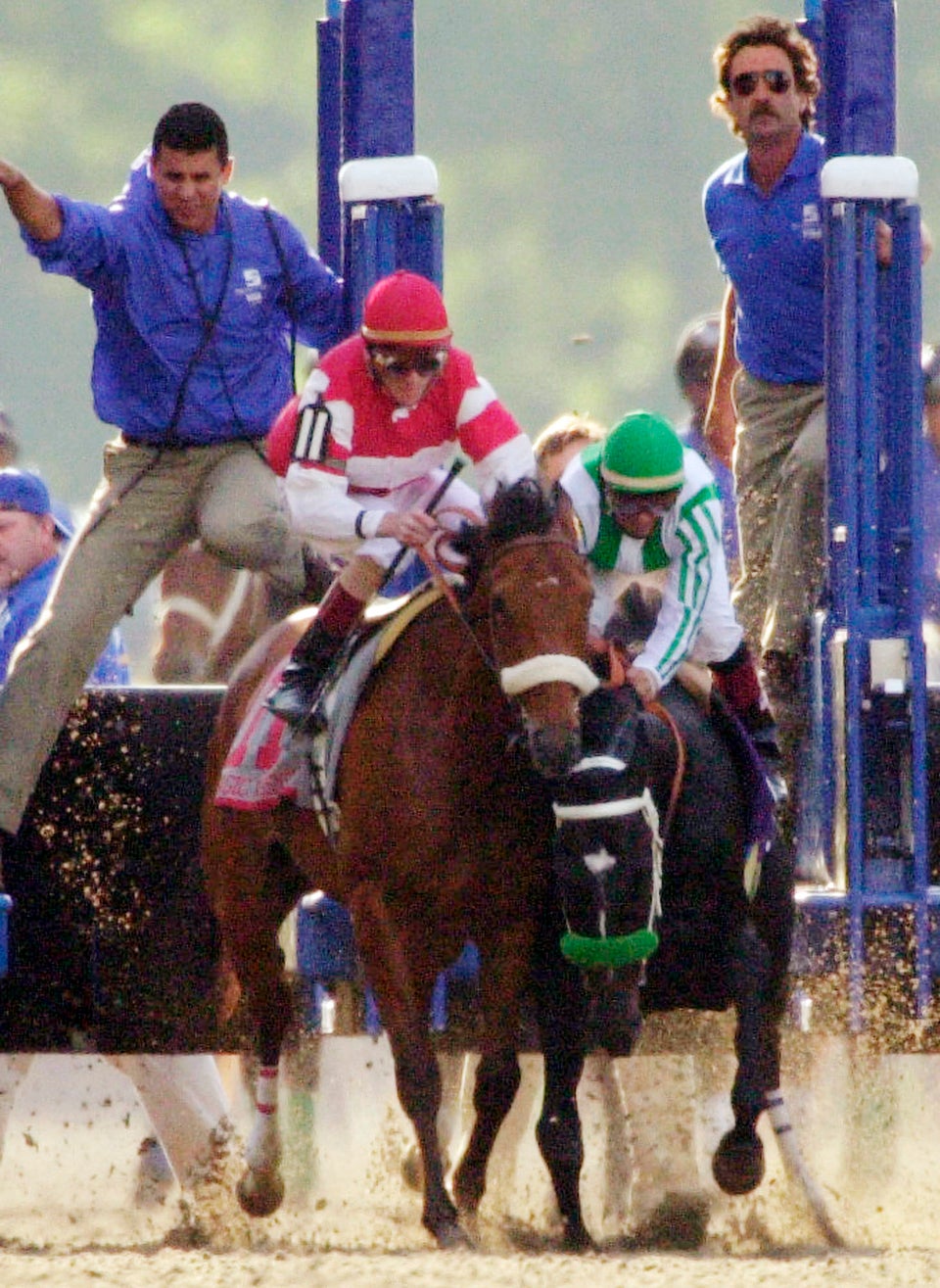 2003 — Funny Cide, 3rd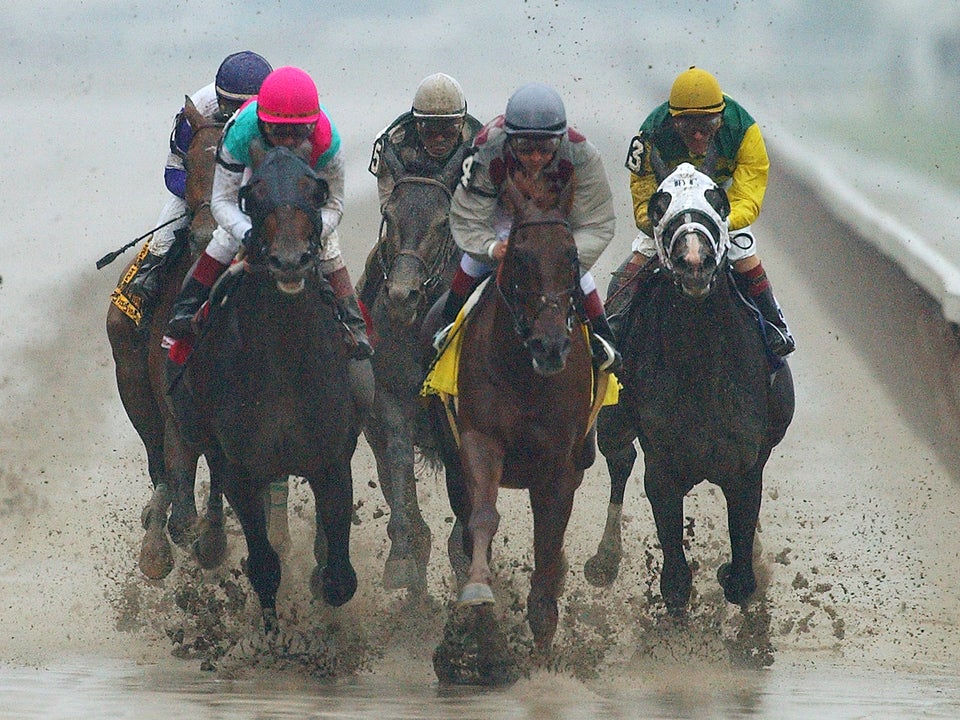 2004 — Smarty Jones, 2nd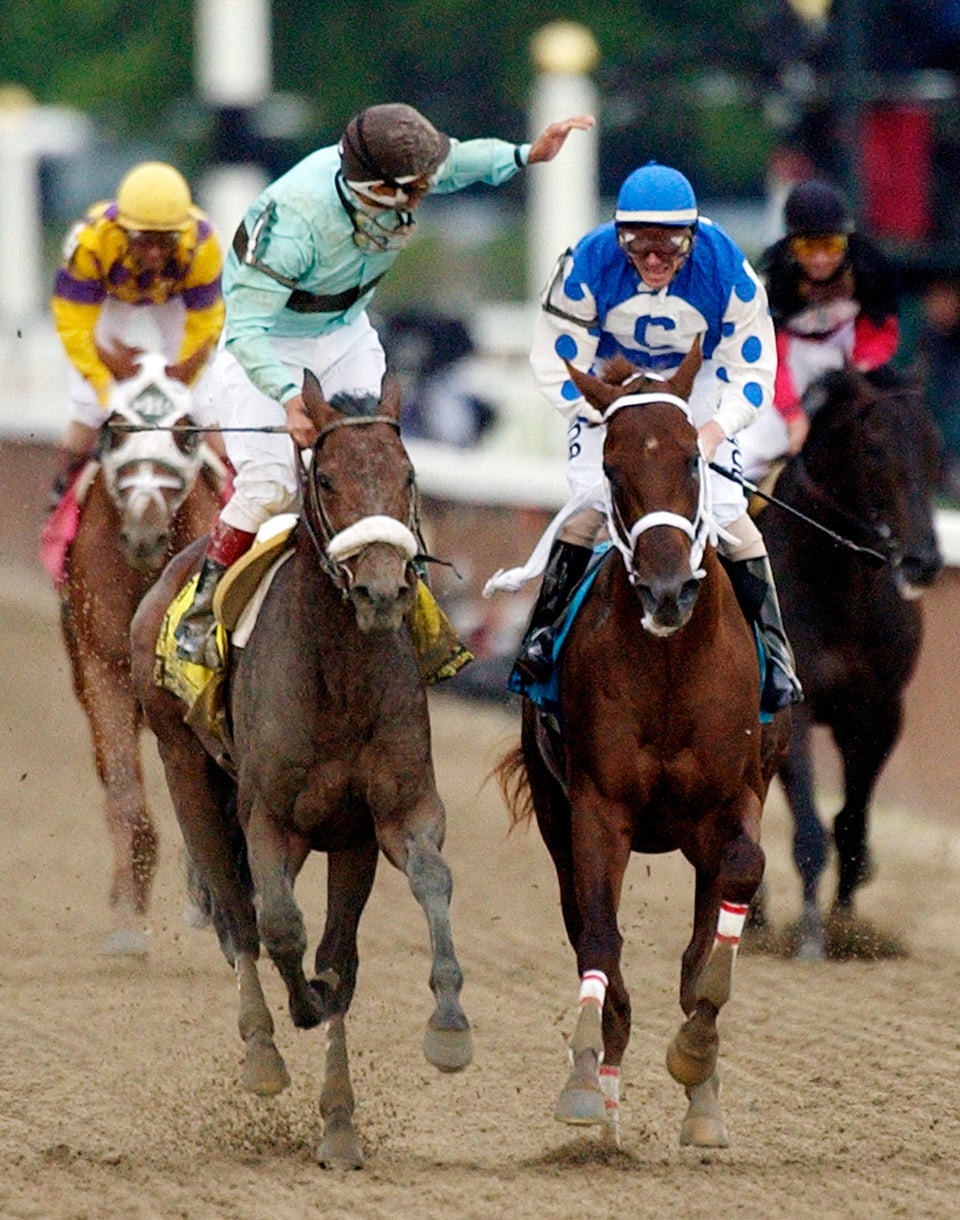 2008 — Big Brown, 9th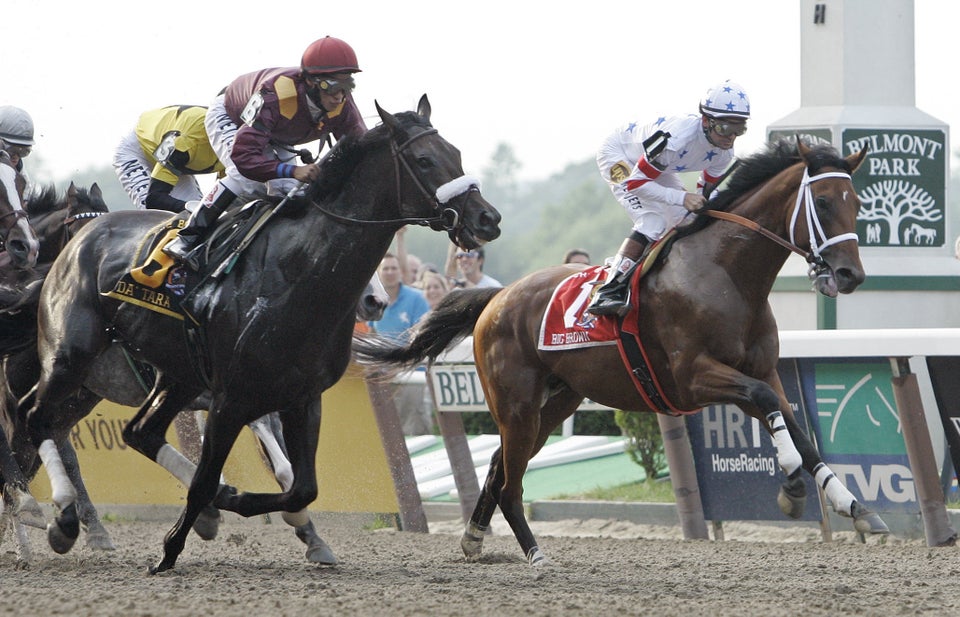 2012 — I'll Have Another, Scratched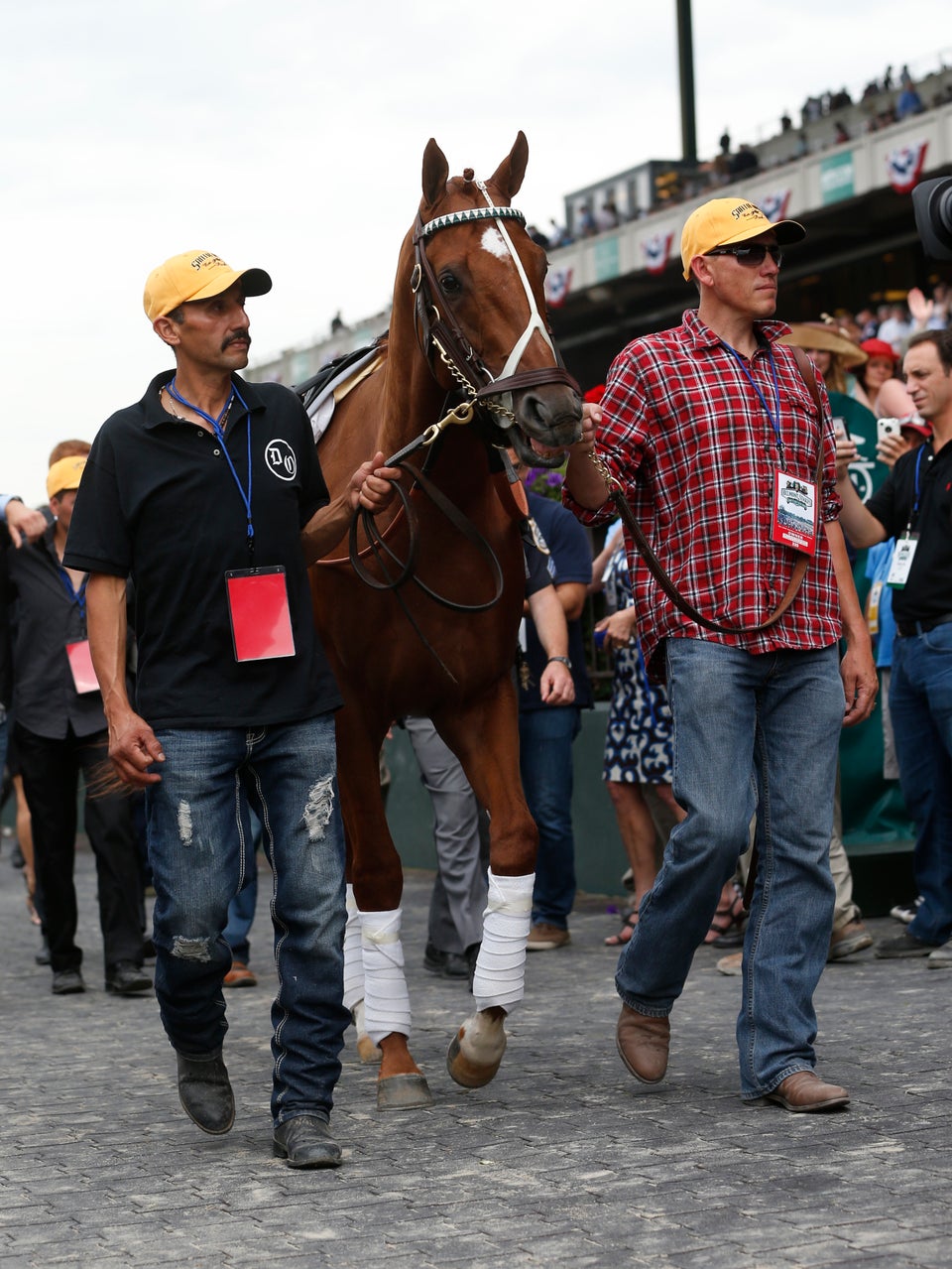 Popular in the Community