American Pharoah burst to international fame in the spring when he won horse racing's first Triple Crown in 37 years, but he's not done yet. Racing in the Breeder's Cup Classic this Saturday in a very competitive field, American Pharoah has the chance to become the sport's first "Grand Slam" winner, having already taken this year's Kentucky Derby, Preakness Stakes and Belmont Stakes.
Becoming a Grand Slam race horse pays too -- he's already earned $5.9 million for owners Zayat Stables and a Breeder's Cup Classic win would push that figure to nearly $8.7 million -- but American Pharoah's second career is what could make him worth $100 million.
Justin Zayat, son of American Pharoah owner Ahmed Zayat and manager of Zayat Stables, told The Huffington Post that this Saturday's race will be American Pharoah's last, which means the horse will soon begin his far more lucrative second career as a baby-maker.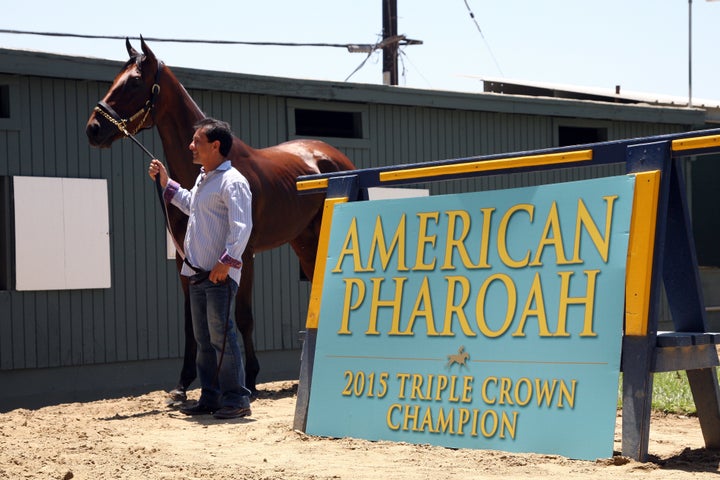 As a Triple Crown winner, American Pharoah's market value is virtually unknowable --nearly four decades between Affirmed's 1978 Triple Crown and American Pharoah's title puts him in an unprecedented place in the market. Before the Kentucky Derby, the first of three Triple Crown races, bloodstock agent David Ingordo, who's advised Zayat Stables in the past, estimated to HuffPost that American Pharoah's worth was between $5 million to $8 million.
Now, horse racing experts view American Pharoah as a potential $100 million horse. It's an evaluation based not on the auction market -- the horse is "essentially priceless" according to Ingordo, who compared him to a rare work of art -- but off of American Pharoah's probable stud fee, which could immediately bring his value up to $80 million. (For his part, Zayat told HuffPost that he wouldn't sell American Pharoah, who he values in the eight-figures, "at any price.")
American Pharoah's breeding rights were sold by Zayat Stables to Ireland's Coolmore Stud, who will bring him to Ashford Stud in Kentucky to produce foals with their choice of mares. To get American Pharoah saddled up with a mare, however, will likely cost a prospective foal owner up to $200,000, according to Ingordo.
Based on race record, physical looks and pedigree, determining stud fees are somewhat of subjective science, but in American Pharoah's case, it's rather clear-cut: He's the sport's ultimate champion who's also viewed as its top athlete, despite his sire, Pioneerof The Nile, having a significantly lesser career.
"Where he lacks maybe in pedigree, he's an A+ in looks and an A+ in race record. That's enough to put him in the upper echelon of stud fees for horses going into their first year of breeding," Ingordo said.
Zayat was coy on American Pharoah's stud fee, citing the terms of the contract with Coolmore, which gives them control over the price. To his knowledge, the farm will wait until after the Breeder's Cup Classic to put a final price on his horse's semen, but he anticipated the stud fee being anywhere between $175,000 to $200,000 per mare. (A representative for Ashford Stud declined an interview request for this story.)
In the horse racing industry, a quick-and-dirty way to value a horse is to take the stud fee and multiply it by 300 or 400, presuming that the horse will stud 100 times a year for three-to-four years.
Experts evaluate horses new to breeding in three-year cycles, because by the fourth year, a stallion's progeny begins hitting the race track. From then on, according to Timothy Capps, director of the University of Louisville's equine program, a horse's stud fee, and therefore his overall worth, is completely determined by how well his kids race.
"If [American Pharoah's progeny] show all the signs that they can win big races and they can train well and win two-turn races, it's entirely possible that over his career, [his stud fee] could double," Capps said.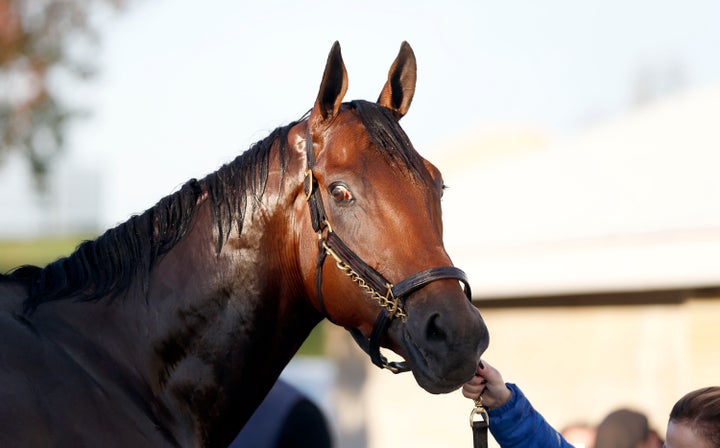 Two of horse racing's preeminent stallions, Tapit of Gainesway Farm in Kentucky and Galileo of Coolmore, represent different, but ultimately similar best-case examples of what American Pharoah's next life could look like. Galileo, like American Pharoah, was highly regarded as a first-year stallion. The success of his kids has brought his stud fee up to $500,000, according to Capps.
"There's not a week that goes by that his horses aren't winning major races wherever they're racing. He's demonstrated that he's full value, but there are many of those," Capps said.
Tapit's road to becoming a $300,000 per mare stud and an estimated $80 million horse, according to Ingordo, is less glitzy. He had an unremarkable racing career and had an initial stud fee of just $15,000, but by 2014, his offspring were first in racetrack earnings, according to Bloomberg. Tapit, like Pioneerof The Nile, who's seen his stud fee soar from $15,000 to $120,000 thanks to American Pharoah's historic wins, are prime examples of how little control an owner has over its horse's value once he begins breeding. It's all in nature's hands.
American Pharoah, however, isn't just any horse. His Triple Crown ensures that, even if his offspring falter as competitive race horses and his stud fee tanks, the shine of his title will continue to attract paying customers.
"It's a trophy horse at the end of the day," said Zayat. "People just want to have an American Pharoah baby."
For American Pharoah to reach that gaudy nine-figure value, those babies will have to win their share of trophies, too.
UPDATE Nov. 6: (2:46 p.m.) After winning the Breeder's Cup Classic to become horse racing's first Grand Slam champion, American Pharoah's stud fee will be $200,000, which is tied for the second-highest fee in North America, according to The Courier-Journal. Based on the previously stated formula for using stud fees to determine valuations, American Pharoah is worth at least $60 million.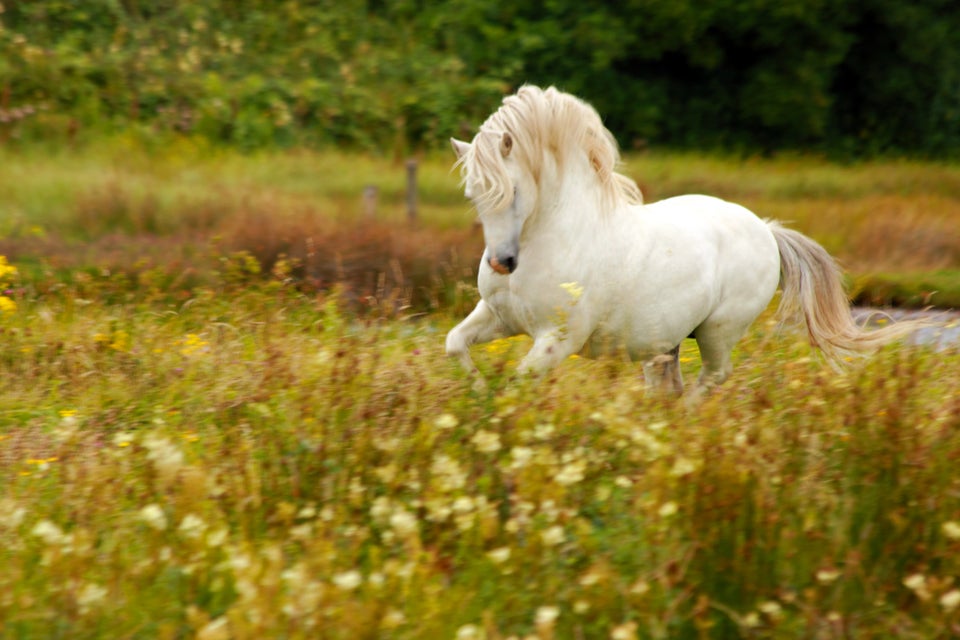 Hello, Horses!
Popular in the Community