This year, illustrator Andrew Tarusov, born in Rybinsk, a small town near Moscow, Russia, moved with his wife and two dogs to Los Angeles, California, in the United States of America. Needless to the say, the move made a big impression.
Tarusov has long been fascinated by the mythology of the pin-up girl, the all American girl next door who is as flirtatious as she is sweet, as genial as she is independent. From a more artistic angle, the pin-up girl is the perfect nexus of retro aesthetics, cheeky humor, clean drawing technique and, yes, lots of bombshells.
Putting two and two together, Tarusov decided to create a babely tribute to the U.S. of A., crafting a pin-up calendar highlighting the country's most gorgeous views. Behold, the American Pin-Up Calendar, spanning Hawaii's white sand beaches to Hollywood's limousines, New Orleans' bead-strewn streets to New York's mirrored skyscrapers. All, of course, occupied by some scantily clad and foxy ladies.
Tarusov is currently raising funds on Kickstarter to make his vision a reality. He's hoping to raise $4,000 by December 15.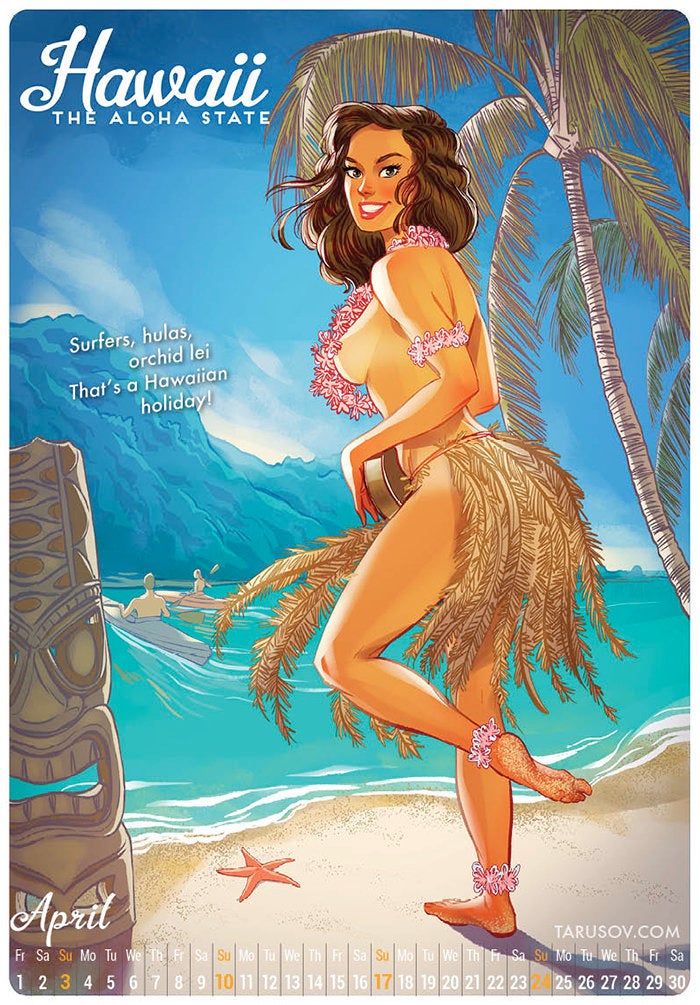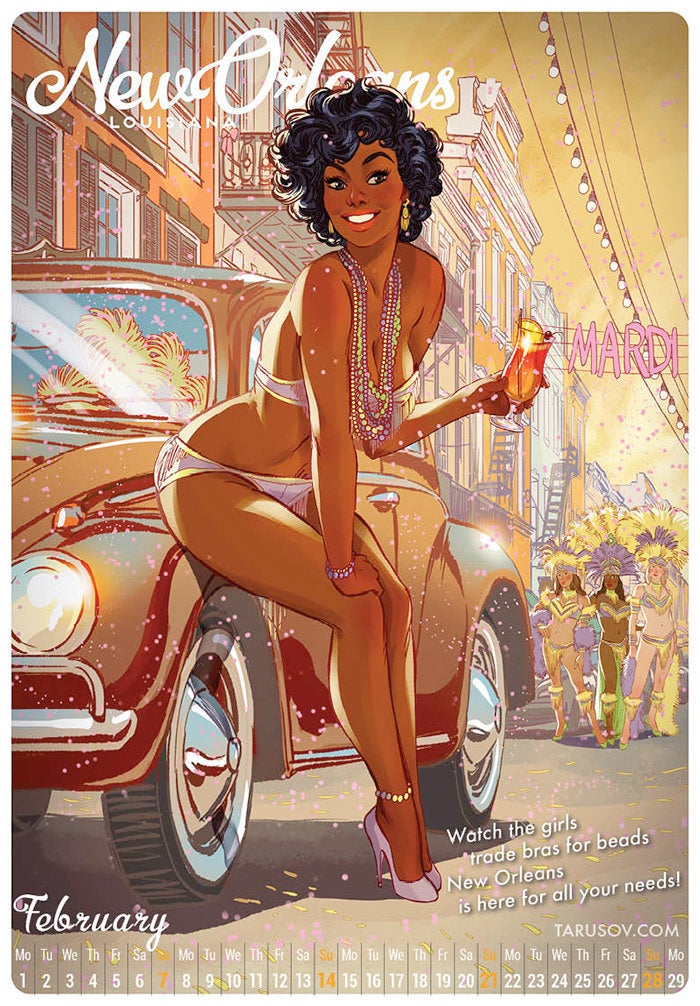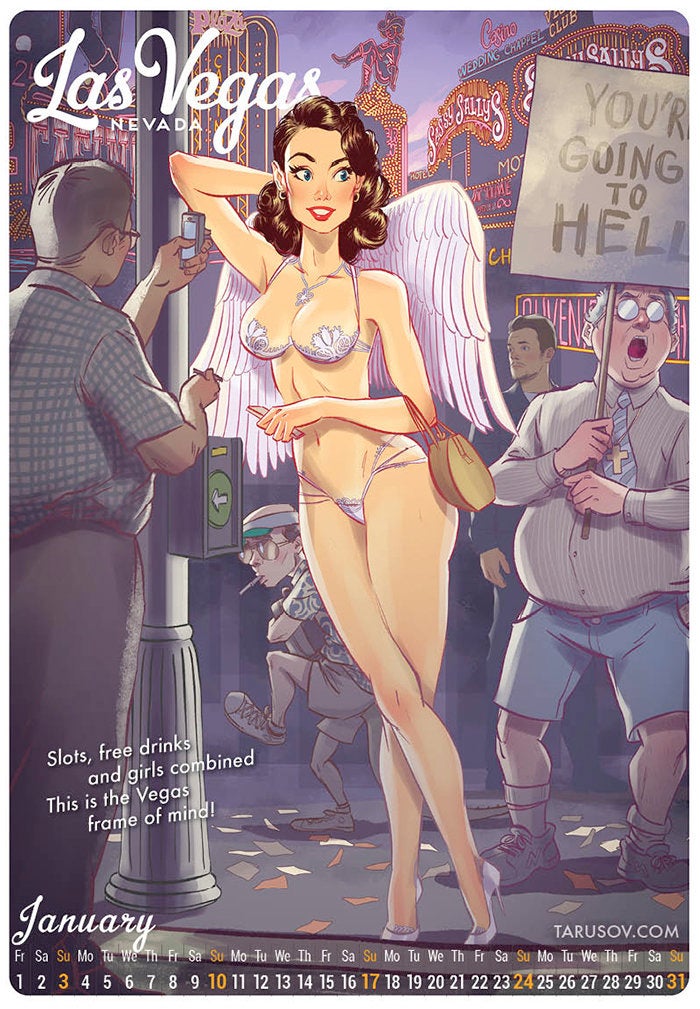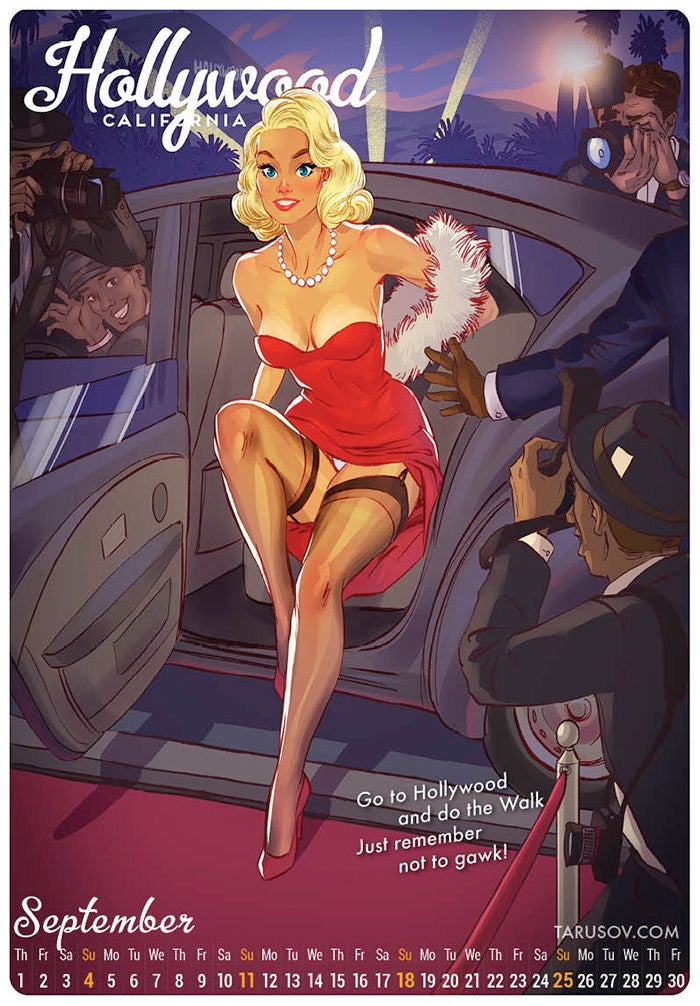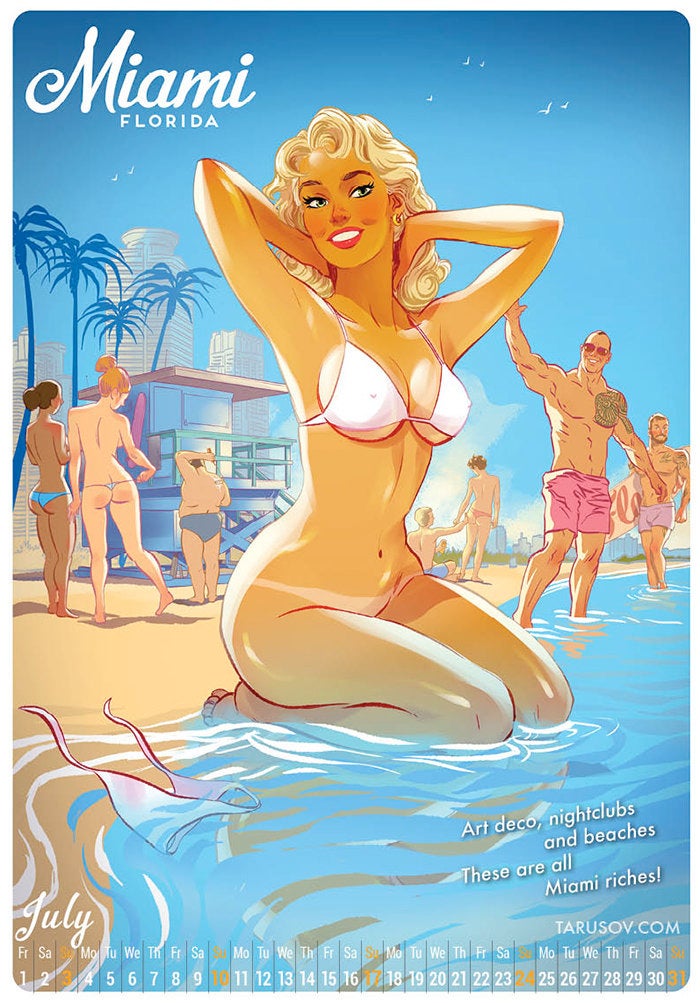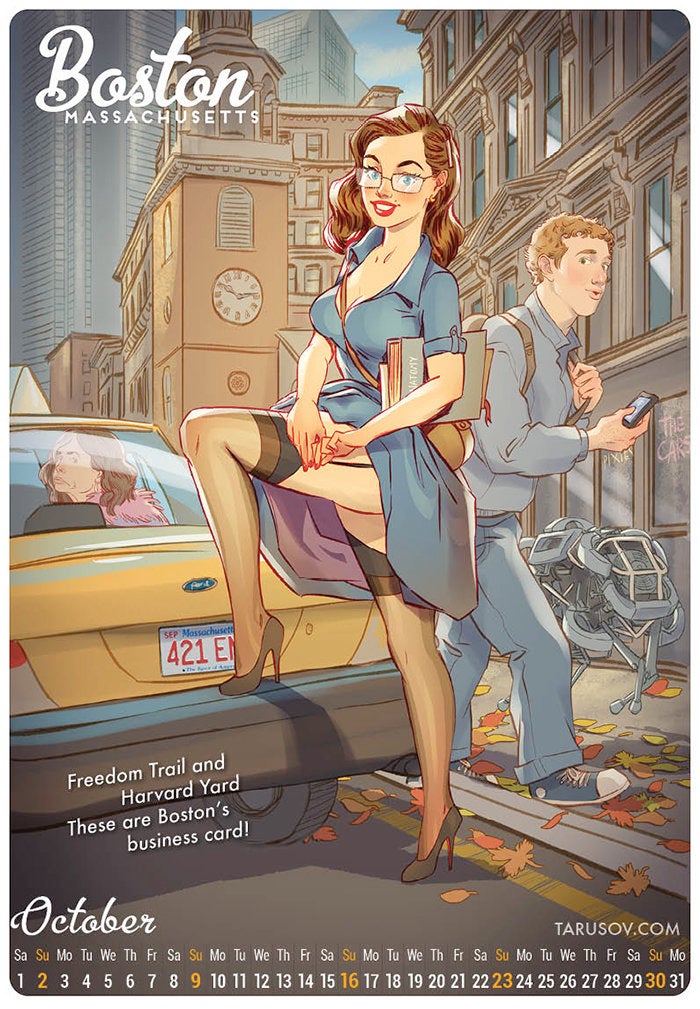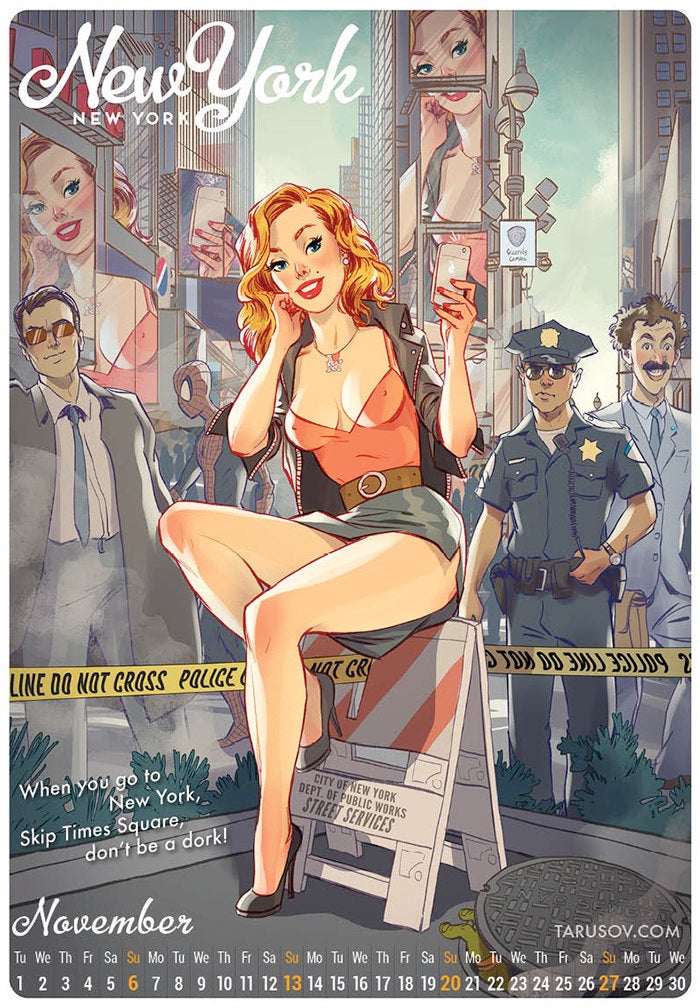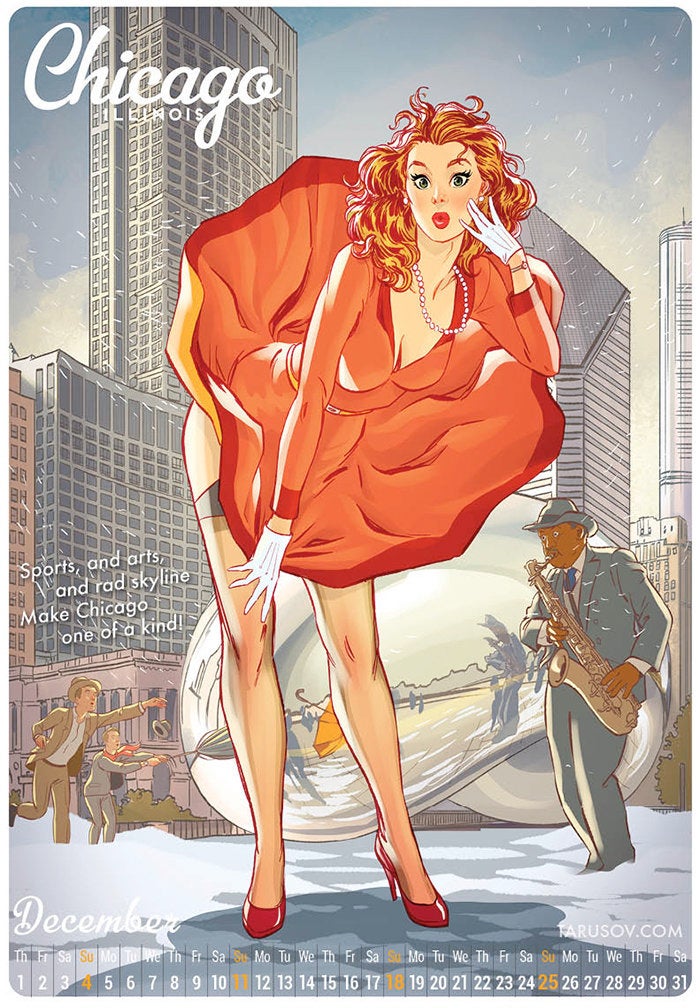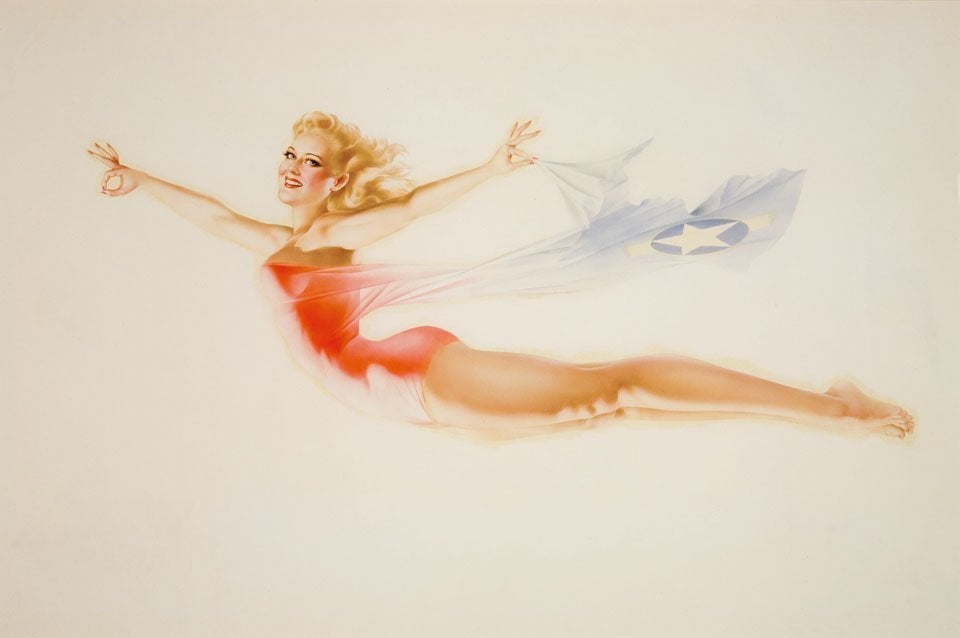 Pin-Up Girls
Related
Popular in the Community