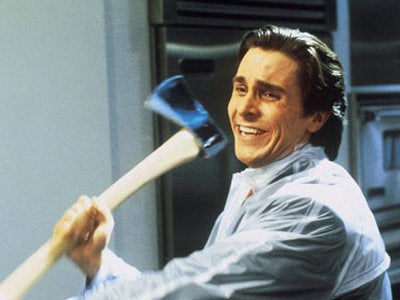 NEW YORK -- Will a singing "American Psycho" serial killer knock 'em dead on Broadway?
Producers are betting Bret Easton Ellis' novel and screen adaptation will translate to a stage musical, with original 1980s-inspired songs and familiar covers of hits from the era.
The Johnson-Roessler Co.'s David Johnson, Craig Roessler and Jesse Singer, the Collective's Aaron Ray and XYZ Films' Nate Bolotin have partnered to acquire, develop and produce the tale of violent Wall Street investment banker Patrick Bateman. Ellis and Edward R. Pressman, the producer of Mary Harron's 1999 film adaptation, will serve as consulting producers.
Popular in the Community