 "We just aren't seeing the donors coming through the door right now," American Red Cross spokeswoman Karen Stecher, told USA Today.
The alarming figures may be attributed to a number of factors, including donors having taken off earlier than usual for getaways and the fact that many Red Cross blood drives were canceled because July 4 fell in the middle of the week, the nonprofit announced on its website.
Donor sites across the country are feeling the pinch.
A center in Wichita Falls, Texas is seeing an average of just five walk-in blood donors a week, the Times Record News reports. An additional three donors a week would enable the outpost to maintain its blood supply, Katrina Farmer, North Central Red Cross executive director, told the Huffington Post.
The need demonstrates the value of each person who gives blood. One donor can save three lives, according to the news outlet.
The dearth in blood supply can have far-reaching effects. A physician, for example, may have to postpone an elective surgery if the necessary blood products aren't readily available, Dr. Richard Benjamin, chief medical officer for the American Red Cross, said on the nonprofit's website.
But those who are reluctant to give, can draw inspiration from donors who make giving blood a part of their regular routine.
Jess Vickery, who passed away earlier this month from brain cancer, gave blood 581 times over the course of 25 years, myfoxhouston.com reports.
The do-gooder, who was a retired deputy, was honored by the Harris County Sheriff's Office at its first-ever "Donation Day."
To find out how you can donate blood at a local American Red Cross center, click here.
To read even more inspiring stories about committed blood donors, click through the slideshow below.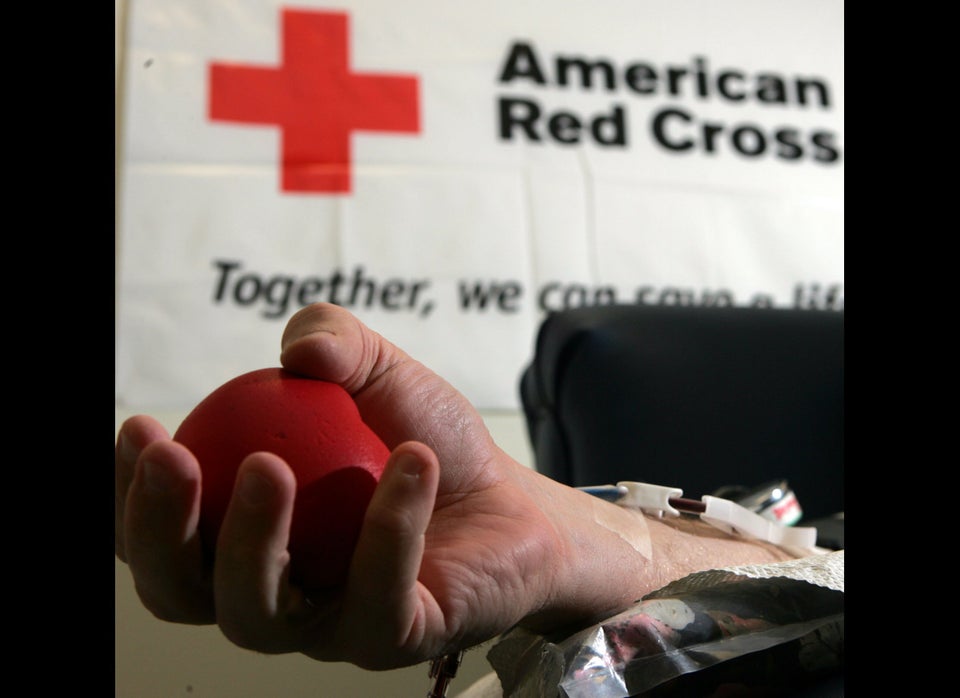 Inspiring Blood Donors!
Related
Popular in the Community