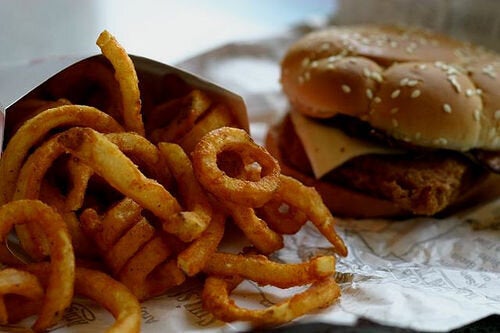 TheStreet.com recently analyzed the Z-score (a formula that measures a company's financial health through factors such as working capital, total assets, total liabilities, market capitalization, sales, retained earnings and earnings before interest and taxes) of several chain restaurants to forecast the chances of the companies going bankrupt in the next two years.
The article points out that although stocks from companies like McDonald's, Chipotle and Starbucks are generally growing, restaurants like Sbarro's and Marie Callender's filed for bankruptcy this year.
Below is a list of which other chains (market capitalization of at least $100 million) might follow suit, from least risky to most risky:
14. Red Robin
13. Sonic
12. Ruby Tuesday
11. Carrols Restaurant Group (Pollo Tropical, Taco Cabana)
10. Einstein Noah Restaurant Group
9. O'Charley's (its namesake as well as Ninety Nine Restaurant and Stoney River Legendary Steaks)
8. Ruth's Hospitality Group (Ruth's Chris Steak House, Mitchell's Fish Market)
7. McCormick & Schmick's
6. Bravo Brio Restaurant Group (BRAVO! Cucina Italiana and BRIO Tuscan Grille)
5. Domino's Pizza
4. DineEquity (IHOP, Applebee's)
3. Morton's Restaurant Group
2. Wendy's/Arby's
1. Denny's
Learn more about the financial struggles of the individual chains at TheStreet.com.