Threats reported to the civil rights group have tripled since the film's wide opening over the Martin Luther King Jr. holiday weekend, the committee told The Guardian. "The last time we saw such a sharp increase was in 2010, around the Ground Zero mosque," said the group's national legal and policy director, Abed Ayoub, referring to an Islamic center that was going to be located a few blocks from the World Trade Center site.
The American-Arab Anti-Discrimination Committee has even sent letters to "American Sniper" star Bradley Cooper and director Clint Eastwood, imploring them "to help reduce the hateful rhetoric," according to USA Today. The group wrote that it has seen "hundreds of violent messages targeting Arabs and Muslims from moviegoers of the film."
"With all these threats coming in, we wanted to be proactive," Samer Khalaf, the committee's president, told The Huffington Post in discussing his group's decision to contact Cooper and Eastwood. "When we are not proactive, people end up getting hurt. ... We don't know if somebody's serious or if somebody's joking around, so we take all these threats seriously, especially when they're talking about shooting bullets into someone's head."
Khalaf said the group has not heard back from either Cooper or Eastwood.
Eastwood's production company, Malpaso Productions, and Cooper's rep have not responded to The Huffington Post's requests for comment.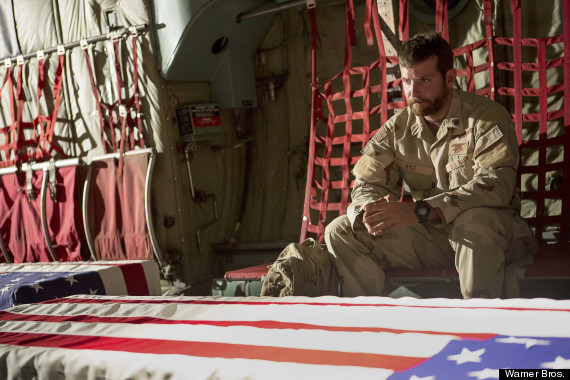 Bradley Cooper stars as Chris Kyle in "American Sniper."
"American Sniper" tells the story of the late Navy SEAL Chris Kyle, who served four tours in the Iraq War and is credited as the most lethal sniper in U.S. history. It's based on Kyle's 2012 autobiography.
"Savage, despicable evil. That's what we were fighting in Iraq," Kyle wrote. "I only wish I had killed more. Not for bragging rights, but because I believe the world is a better place without savages out there taking American lives."
But the film has also proved to be politically polarizing, with celebrities, politicians and critics adding their voices to the debate. The National Review's David French said the "phenomenal" movie had "created a cultural moment," while New York magazine's David Edelstein slammed it as a "propaganda film" and a "Republican platform movie" that was "scandalously blinkered."
The film "makes me wanna go shoot some f**kin Arabs," wrote one Twitter user earlier this month, punctuating his tweet with emoticons of guns. "'American Sniper' made me appreciate soldiers 100x more and hate Muslims 1000000x more," wrote another.
In its letter to Cooper, the American-Arab Anti-Discrimination Committee warned, "The threats advocate for the murder of Arabs, one going as far as to say, 'Great f**king movie and now I really want to kill some f**king ragheads.'"
The civil rights group said in its letter that it's working with the FBI and local law enforcement officials to address the threats.
"It is imperative for us, as Americans, to act now to prevent these verbal threats from turning into violent and physical hate crimes," the group wrote.
Before You Go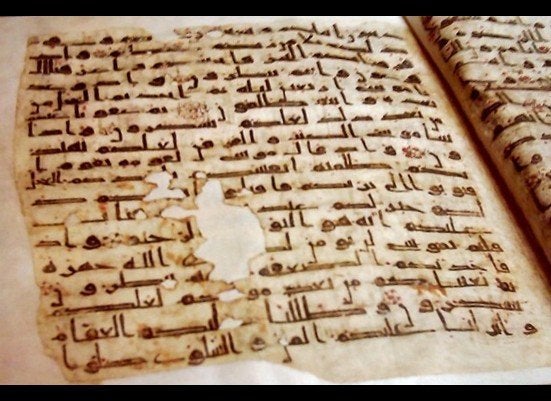 10 Muslim Women You Have To Know
Popular in the Community